The winner of the $150 Visa gift card giveaway from Blogher for the page titled:
"Keep Your Waist Line During the Holidays"" as chosen by Random.org is…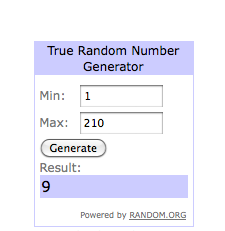 "Simply Life", comment #9. Congratulations !
Thank you all for participating in this wonderful giveaway.
Like this recipe? Please say thanks by sharing it...