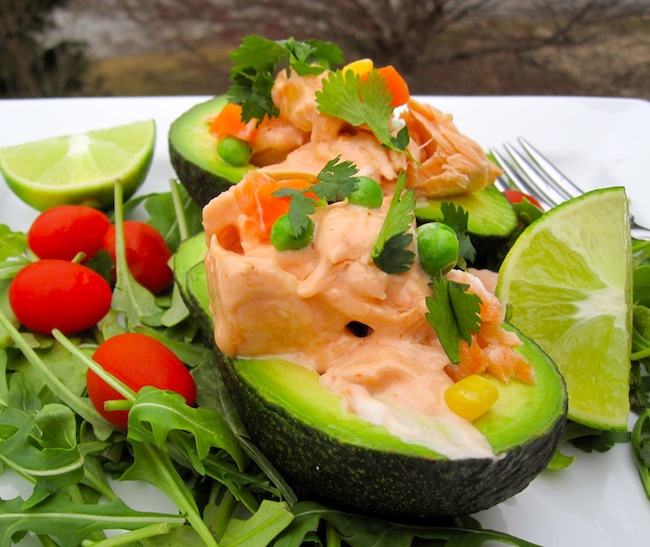 Avocado is one of my favorite ingredients, and I could eat them daily! This was a quick lunch and I enjoyed every bite of it. Easy and simple, yet a gorgeous dish that can be served as an appetizer for dinner, or as a main meal for lunch. The salmon harmonizes perfectly with the avocado.
Buen provecho!
Ingredients
Juice of 1 lime
4 avocados
2 cups of cooked and shredded salmon
1 cup of salsa rosada or golf
Salt and pepper
½ cup onion, grated
½ cup cooked peas
½ cup cooked corn
½ cooked and diced carrots
2 tablespoons chopped fresh cilantro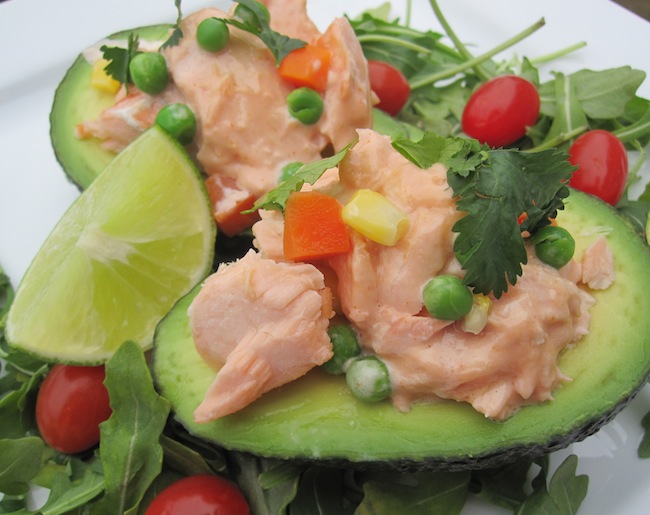 Directions
Mix the cooked salmon, grated onions and the salsa rosada and season with salt and pepper to your taste.
Cut the avocados lengthwise, drizzle the lime juice over the avocados to prevent them from darkening, and season with salt and pepper.
Fill the avocados with the salmon mixture, add some peas, carrots and corn. Sprinkle with chopped fresh cilantro and serve immediately.
This was printed from MyColombianRecipes.com