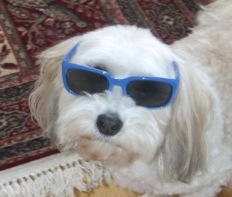 I have some news for our email subscribers…well, actually, even if you're not a subscriber, you should still keep reading. Come on, I'm a fun read and it will only take a moment!
We have switched to a cool company called Mad Mimi to deliver our recipes to you via email. While they had me at hello with their name, I of course needed more than just a name before I entrusted a company to deliver our posts to our readers. Well, come to find out, Mad Mimi has some of the best reviews that I've ever read about a company, and their service and products thus far have lived up to their billing! So, why am I telling you this? Well, I have a few reasons…
One, please be sure to check your junk/spam folder, just in case the emails get hung up in there, and allow email from mycolombianrecipes.com and madmimi.com.
Two, I wanted to give you a heads up as to the slightly different look of the emails you'll be receiving.
And finally, if you are a feed reader subscriber(if you don't know what this is, you can tune out for this paragraph), no changes have been made as to how we will deliver content to you. We we still be using Feedburner for feed reader delivery, for a while anyway.
That's really all there is, except for just one question to those who haven't yet subscribed… what are you waiting for?! Erica has some great recipes on her site and boy can she cook! I should know, I'm her husband 😉 So,click here to subscribe to My Colombian Recipes and receive free recipes directly in your email inbox. Don't worry, we're not pesty, she posts new recipes only a few times per week and trust me, you don't want to miss one!
Oh, so why the photo of our dog? Marketing 101, babies and puppies. Got your attention, right? Come on, give me a break, unlike Erica, I don't have a beautiful photo of a recipe and I had to come up with something. Cute, isn't he?
~The Husband
This was printed from MyColombianRecipes.com