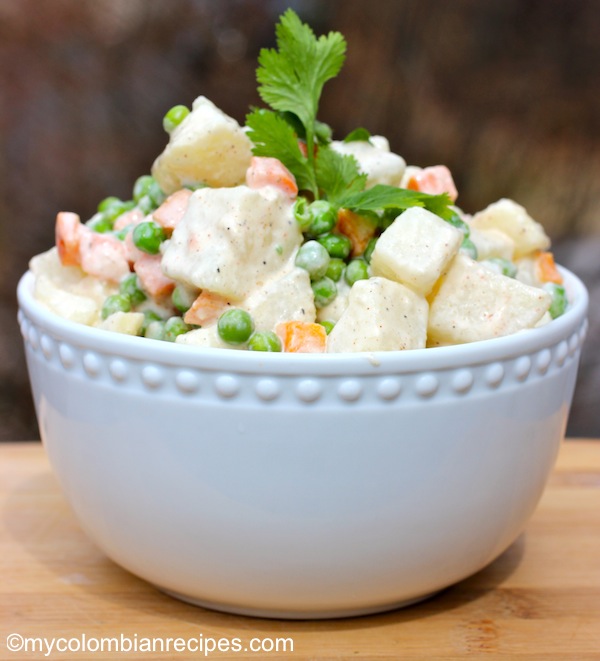 Ensalada Rusa or Russian Salad is a popular dish in Colombia and other Latin American countries. I remember eating this delicious potato salad as a side dish to Pernil de Cerdo (Roasted Pork Leg or Ham), at almost every party my family ever had in Colombia.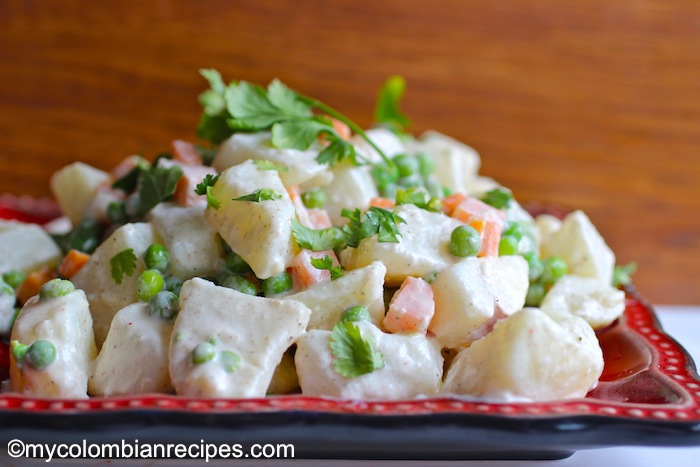 My husband hates potato salad, so I never made this one for him before. I made it recently for this site and he loved it so much that he asked me to make it again a week later for a family party. To my surprise everyone at the party asked for the recipe as they loved it too. They all said that it was much different from the potato salads that they are used to eating here in the United States. There are a lot of variations of this salad, but I make the one my aunt makes in Colombia and it is delicious. Try it, I would love to know what you think of my Ensalada Rusa or Russian Salad.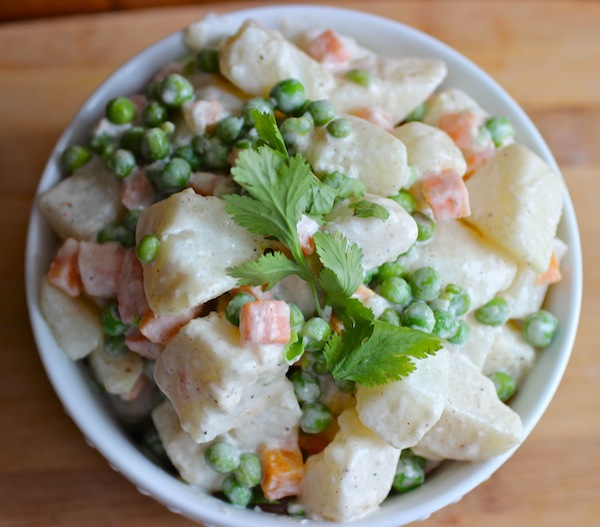 Ingredients
6 large peeled potatoes, cooked and diced
1 cup mayonnaise
1 cup diced and cooked carrots
1 cup cooked peas
1/4 cup creme fraiche or crema de leche
Salt and pepper
1/2 cup grated onion
1/4 cup chopped fresh cilantro or parsley
1/2 teaspoon ground cumin
1/4 teaspoon paprika
Juice of 1/2 lime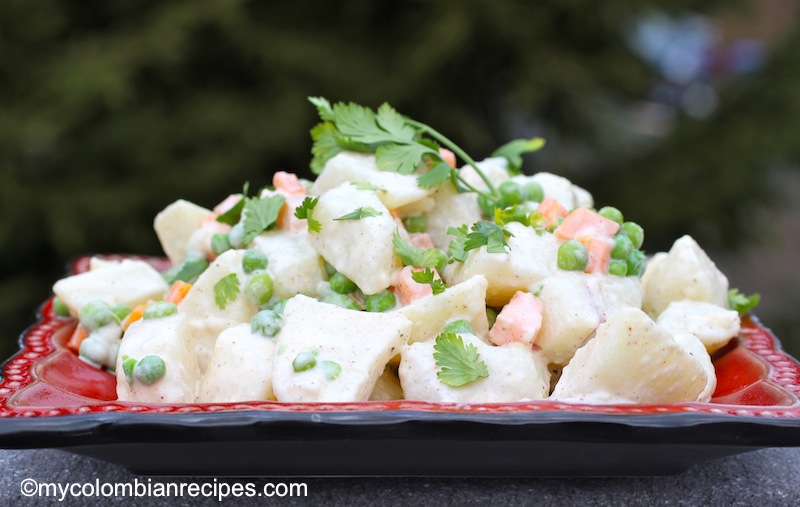 Instructions
In a small bowl whisk together the mayonnaise, creme fraiche, lime juice, salt, pepper and cumin. Set aside.
Place the potatoes in a large bowl, add the onions, carrots, peas and cilantro. Add the mayonnaise mixture and toss well. Refrigerate until ready to serve.
Serve Cold or at room temperature.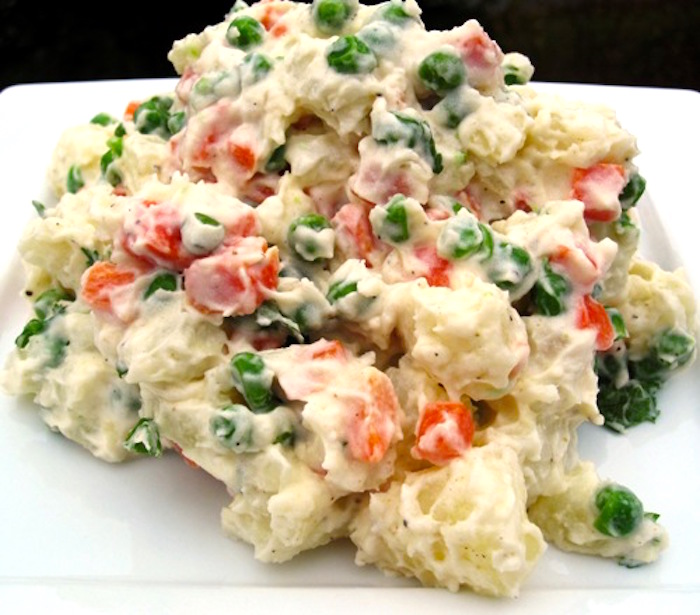 Watch the how-to video here:
This was printed from MyColombianRecipes.com