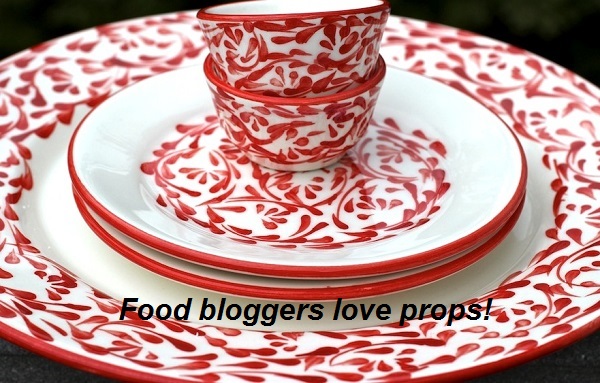 I'm curious…do you love to cook? Do other people tell you your recipes are amazing? Do you spend time online visiting food websites? Maybe you just like to talk about food. Have you ever thought about creating a food website or recipe blog but weren't sure how to make it happen? Well, we think it's about time we shared what we've learned about food blogging with you! So, if you've ever wanted to create your own food blog, we want to help, with the hope of making your journey into blogging a little easier, well actually, we hope to make it a lot easier!
We didn't know the first thing about websites or blogging, never mind hosting companies, search engine optimization, website security, and social networking. But don't sweat it, this post should dramatically lesson your learning curve and get you up and running without having to do all the research that we needed to do. That said, what we do is a tremendous amount of work, with thousands of hours invested over the years, most of which wouldn't have been possible if Erica didn't love what she does. The point is, if you're not passionate about food, recipes, or whatever it is that you're going to write about, I don't think you'll make it very far. And, if you expect to immediately make wads of cash, you're most likely in for another not so pleasant surprise.
That's my disclaimer, not that I'm trying to scare you away from creating your own site, but I want to be sure you understand that no matter how you slice it, this is going to take some effort! How much effort depends on your goals. Erica's dream for My Colombian Recipes was to share Colombian food and culture with the world and stay connected to her heritage while generating income. We have accomplished all of this and have turned our site into a full time job for Erica with full time pay! So, are you ready to share your dream with the world and make some money in the process? Then why wait, don't procrastinate, let's get to it right now!
While I will keep this article as short, sweet, and simple as possible, only 4 steps, I don't want to sell you short on information either, that just doesn't feel right to me. So, I will elaborate on those 4 steps as we go along. You know the old proverb, 'give a man (or woman 🙂 a fish, feed him for a day, teach a man to fish, feed him for a lifetime'. Well, I don't want you to be hungry in an hour!
The goal of this post is to help you with the basics of creating your own website or blog by sharing what we've learned through the years with you. I will do my best to keep things simple and help you get your site off the ground. There is a plethora of information online if you know where to look, and learning where to look and what to read can take a significant amount of time. So, once we get your site going, I'll share some of my favorite resources that I've used through the years that helped me expand my knowledge about websites and blogging, including all that happens behind the curtain. This information should help make your transition into blogging a whole lot easier!
You may be wondering why I use the terms 'website' and 'blogging' separately or what's the difference between a website and a blog? Well, without boring you with a technical history lesson, basically, a blog is a website that is regularly updated with articles (or posts as they are called in the blogging world) sharing the authors views and/or opinions on a specific topic. This type of website differs from a more static website that is rarely updated with new content, such as, for example, a local small business website that includes information about the business, testimonials and contact information. There was a time not too long ago where the platforms on which one would blog were different than standard static websites. However, nowadays, many blogs and websites run on content management systems, or CMS, which nicely support both static content as well as blogs, and make updating the site and adding new articles both fun and easy! You no longer need to call a professional to make changes to your website, you can make a lot of changes on your own with basic computing skills. So in other words, you think it, you write it, you post it on your own website and share it with the world in a matter of minutes! Pretty cool, huh?
Since you're here, I'll assume that you want to write about recipes or food in some way, but if not, most of this article will still apply. So what's next? Here's the short version of the steps you you'll need to take:
1- Pick a hosting company and a domain name… Cool!
2- Install WordPress… Ooh, techy!
3- Choose a theme… Creative!
4- Start posting… Exciting!
That's the short version, now let me break this down a bit for you.
Step 1) The first hosting company that we used was Bluehost and I will recommend them to you too for two simple reasons, price and service! We eventually outgrew their shared hosting and needed a private server and eventually settled on Liquidweb, a truly amazing company all around! Bluehost also has other options too, if you outgrow shared hosting, but like I mentioned earlier, I am going to share our experiences with you and we now use Liquidweb and cannot say enough about them!
Option a: Simply put, Bluehost offers cheaper shared hosting plans and if you want to keep costs to a minimum while still using a reputable company, you can go with Bluehost. By the way, shared hosting means that your site is on the same server as many other sites. We were on a shared server for three years!
Click here to go to Bluehost and from the menu, hover over 'hosting', select 'shared hosting', then click the 'shared hosting' tab and select your package of choice.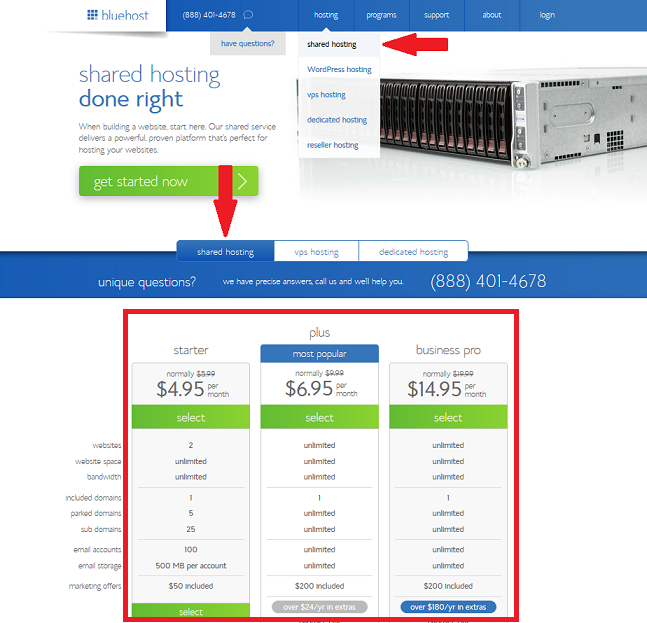 Now comes the really fun part! Once you select a package, you will be brought to a page where you get to pick a domain name, or if you already have one, you'll enter it there. Then just continue through the sign-up process with Bluehost.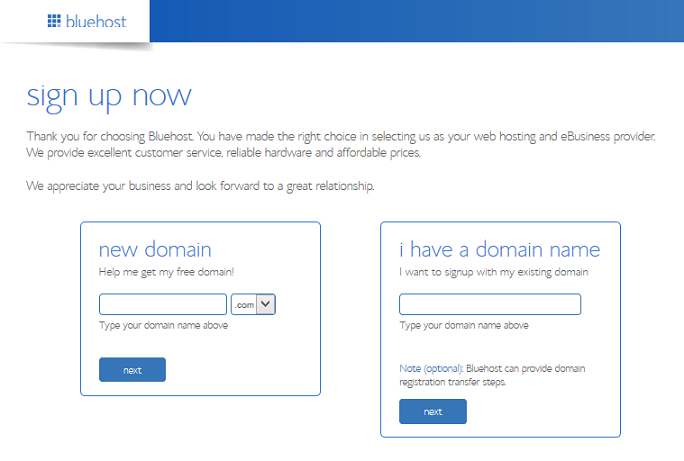 Option b: If you want a company, that offers ridiculous customer support, that I recommend using if your traffic gets to be too much for shared hosting, then you could just start and stick with Liquidweb. You'd sign-up for one of their shared plans and could upgrade later, if need be, to one of their private servers or virtual private servers. Let me be clear on something though, in my opinion, Liquidweb is geared for those who are more tech savvy, so if you're not, you should find signing up with Bluehost much easier. But don't rule this option out even if you're not tech savvy because, as I said, Liquidweb's customer support is unbelievable and I'm guessing that even if you're a total newb, they will help make this process easy and smooth!
Sub-step 1: You'll first need to purchase a domain name from a domain registrar, such as Namecheap, the company that we use for most of our domains. You may have noticed that this step was not necessary with Bluehost, as you can purchase a domain directly though them. Anyway, go to Namecheap and type the domain you wish to purchase to see if it is available and continue through the registration process.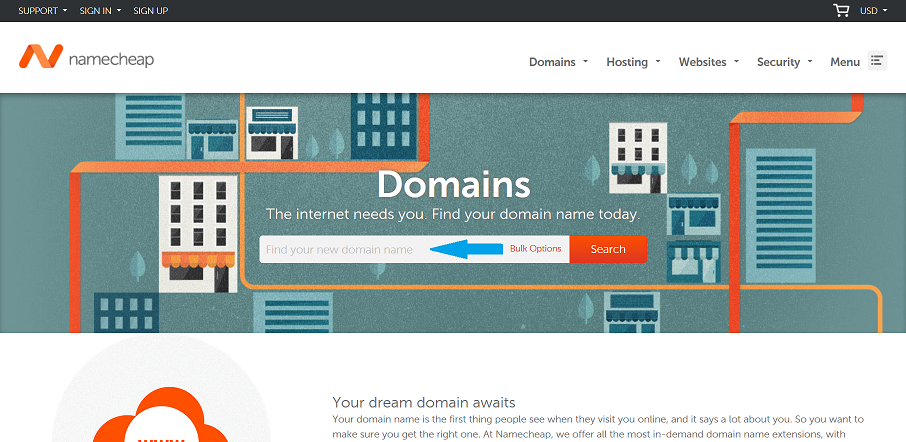 Sub-step 2: Go to the Liquidweb shared hosting page and select 'web hosting' and choose a plan. Proceed through the sign-up process.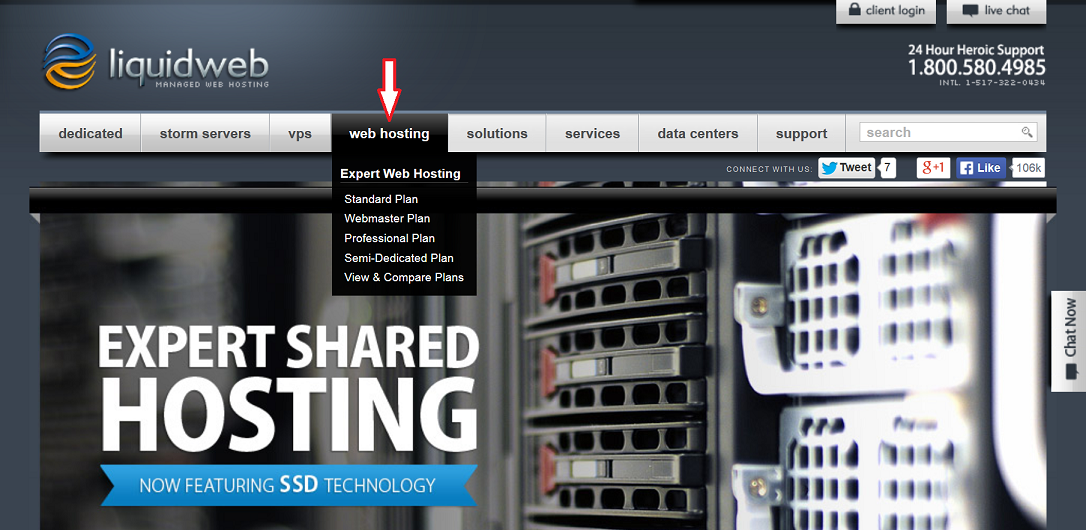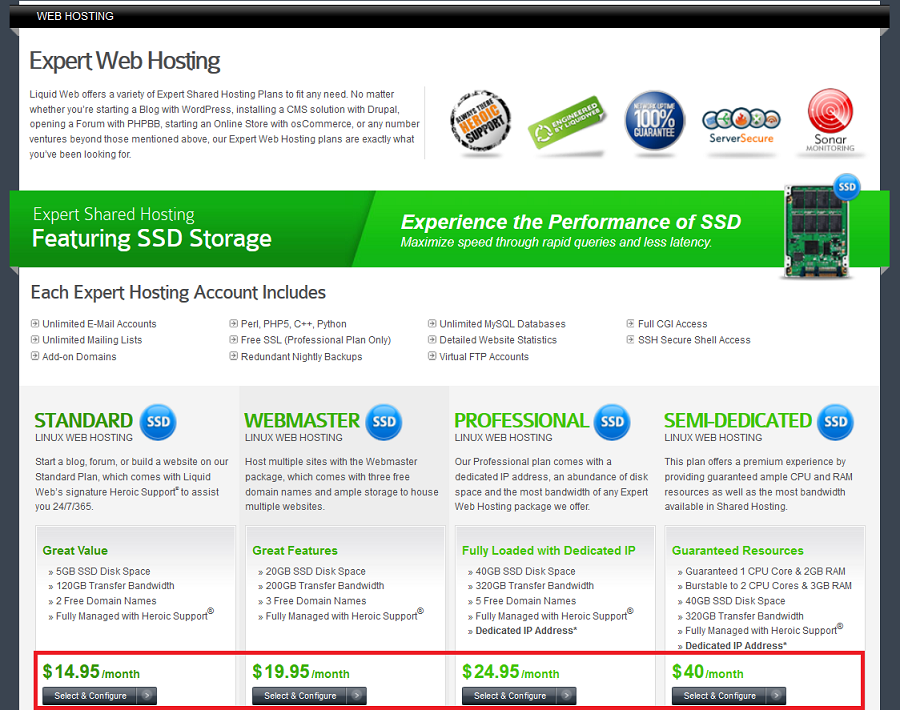 Option c: You could also do what we did, use Bluehost shared hosting initially and move to a Liquidweb private server down the road. If this is your choice, go back to Option 1 and get hooked-up with Bluehost.
So there's three options for you, the choice is yours!
Step 2) Now that you have your own space on a server with a hosting company, you'll need some software on which to run your site, which is WordPress, the only option in my mind and the only one that I will address here! Don't panic, you don't need to do this on your own. Actually, I am suggesting that you don't try to set up WordPress on your own but rather ask Bluehost or Liquidweb to do it for you. I set up WordPress myself not knowing a thing about it or any of this website business at the time. So again, the choice is yours, but I would let the pros do it for you. I could explain the steps here to install WordPress but I am not, first because I think letting a pro at Bluehost or Liquidweb do it is best if your a newbie and second, Bluehost already has a video to show you how it's done, while Liquidweb offers a written tutorial! So, if you're tech savvy and want to give it a try, simply click on the following how-to links from the recommended hosting companies and give it a go. What's the worst that could happen? A support rep can always help you delete the botched install!
How to install WordPress on Bluehost:
First you'll need to login to your new Bluehost account and go the your cPanel, which you can do by going to https://www.bluehost.com/ and clicking 'login' in the upper right corner.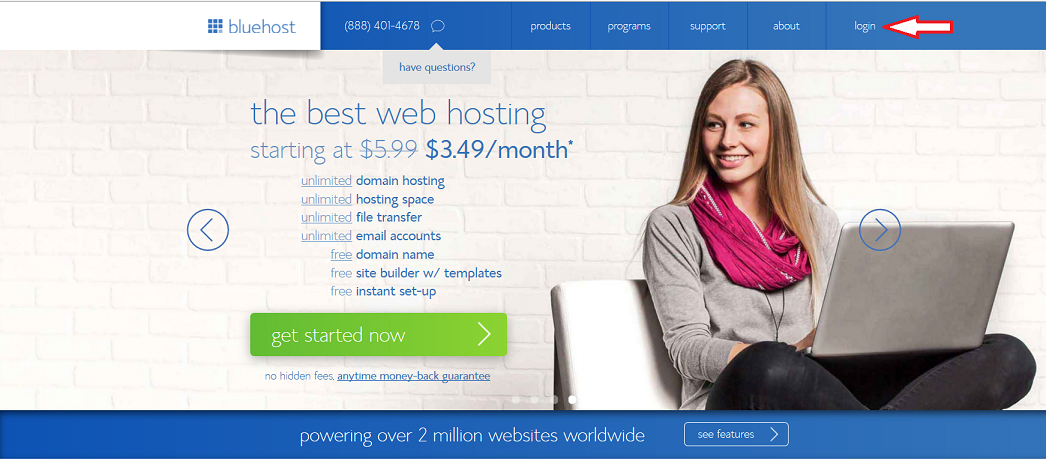 Then click on 'hosting login' and enter your login credentials, as supplied by Bluehost when you signed up.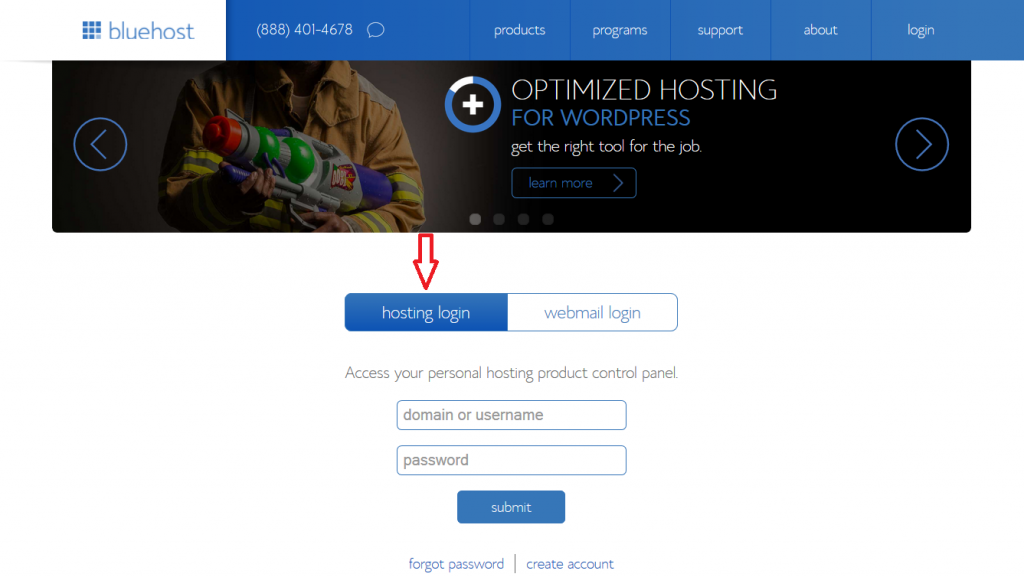 Now just follow the instructions in this video, or contact Bluehost for assistance.
How to install WordPress on Liquidweb:
Go to this Liquidweb support article and/or contact Liquidweb for support.
Step 3a) Now you'll need to pick a WordPress theme. This is fun! So, WordPress includes some free themes as a part of your WordPress installation and while this might not be completely clear yet, it should become more clear as you move through the process. WordPress offers many basic theme choices, but I suggest picking a custom theme that suits you right off the bat because changing themes later can be a lot of work. Guess how I know this? If you stay with this long enough, I'm guessing that you'll eventually have a professional developer update your theme anyway, but selecting the right theme from the beginning is still a good idea.
If you haven't already noticed, while walking you through the basic steps to create your site, I am trying to help you understand the basics as well. I am not going to elaborate on the technical aspects of themes, because if I did, I would need to explain frameworks, child themes, templates… anyway, too much tech talk for the purpose of this post, so I will simply use the word theme, to keep things simple. We have used the popular Thesis theme for years and it is one of the themes that I am recommending to you. We are in the process of moving to Genesis, another very popular and solid WordPress theme. Both themes are great for newbies but also allow room for further customization in case you want to hire a developer down the road to personalize your site even more!
I am primarily recommending products and services that we have used ourselves, but I have also heard good things about Headway Themes. You can never have too many theme choices from which to choose! We looked at hundreds of different styles before initially settling on our basic layout and although we have made some major changes to the look and feel of our site over the last couple of years, much of the basic layout has remained the same. So, have fun and choose an awesome theme for yourself! Here are your choices, while all of these websites offer so much information and support to help you with their respective themes:
Genesis-Foodie Pro Theme
Genesis-Daily Dish Pro Theme
Genesis-Crave Theme
The Thesis Theme for WordPress
Headway Themes
Step 3b) Once you purchase and download a theme to your computer, you'll need to upload it to WordPress, and here's how, as per the wonderful instructional videos and articles below:
Step 4) That's it, now it's time to write your content and post to WordPress for the world to see! Erica writes her posts first on her computer, saves them there, then copies and pastes the content into WordPress. She does the same with her pictures. While you could create your content directly in WordPress, I recommend you do the same. I will include some screen shots for you to point you in the right direction, as well as links to Bluehost's awesome video tutorials covering this subject matter, and more!
This article is long enough though and if you've followed all the steps, you should have your website online. So, I want to address creating website content in a separate post.
Like I said earlier, I'm keeping this article as simple as possible, so those are the basics. I could get a whole lot more detailed, but the purpose of this post is to get your new website up and running, as quickly and easily as possible, without overwhelming you with tech talk and details. Besides, one article can't possibly cover everything there is to know about websites and blogging, so we're going to keep it simple here. I will list all sorts of wonderful resources in a separate post, many that we used in the beginning ourselves, and some that we still utilize today. You can then proceed at your own pace, delving right in and spending 15 hours per day in front of your computer (like some of us might have done 😉 or, if you're a normal person, you may choose to take it piecemeal. Either way, this is only the beginning of your journey into the blogosphere. Welcome and enjoy!
Disclaimer: Just so you know, some of the links in this post are affiliate links, meaning that we will earn a commission if you are kind enough to make a purchase via any such links.