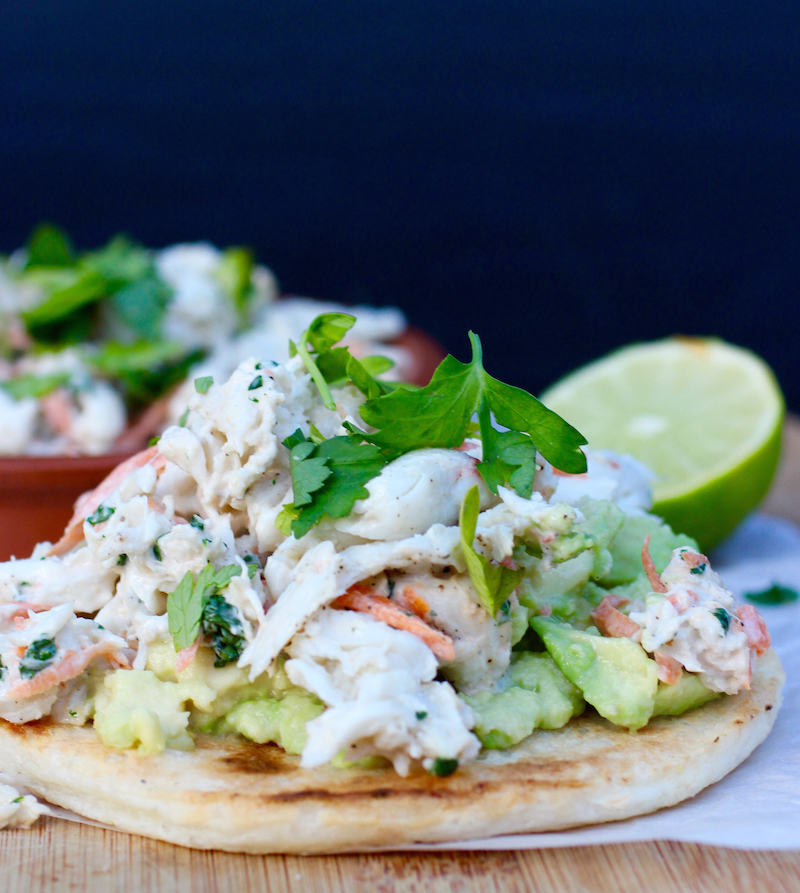 There are times when you make a recipe and immediately know it will become a dish that you'll make all the time. You know, that dish that you can't stop thinking about even though you are already full! This Arepa with Crab Salad and Avocado is that type of dish for me.
I love arepas, so it's not as if I need my arm twisted to make a recipe that includes them and this arepa recipe was perfect! The combination of crab and avocado was amazing.
Buen provecho.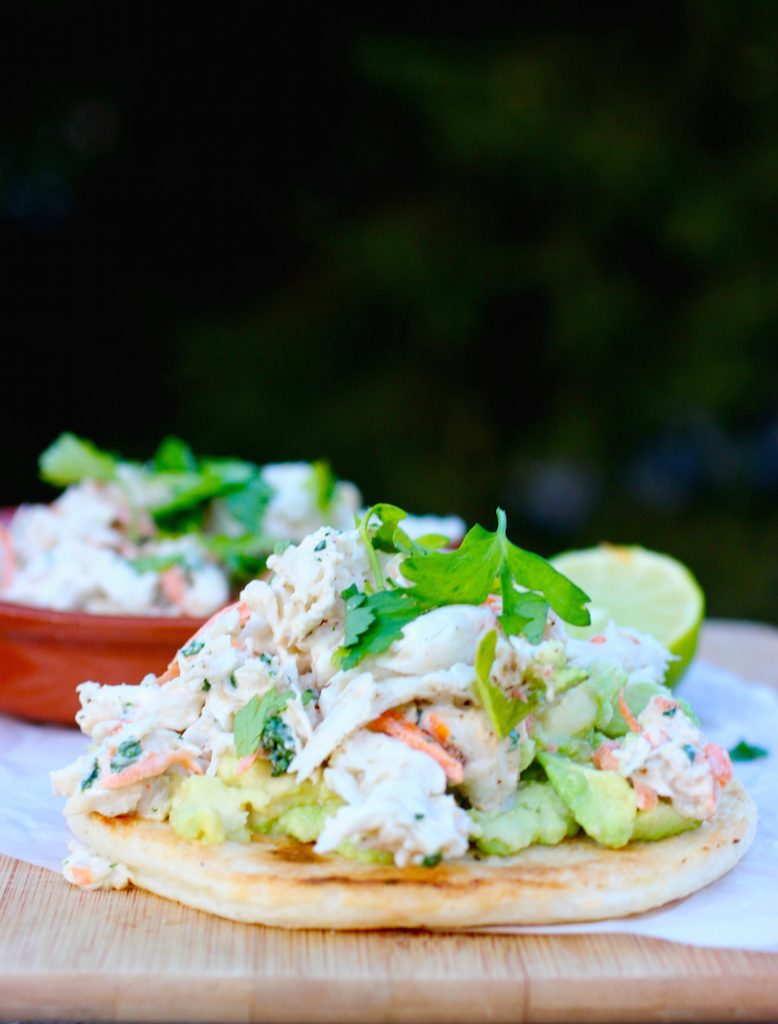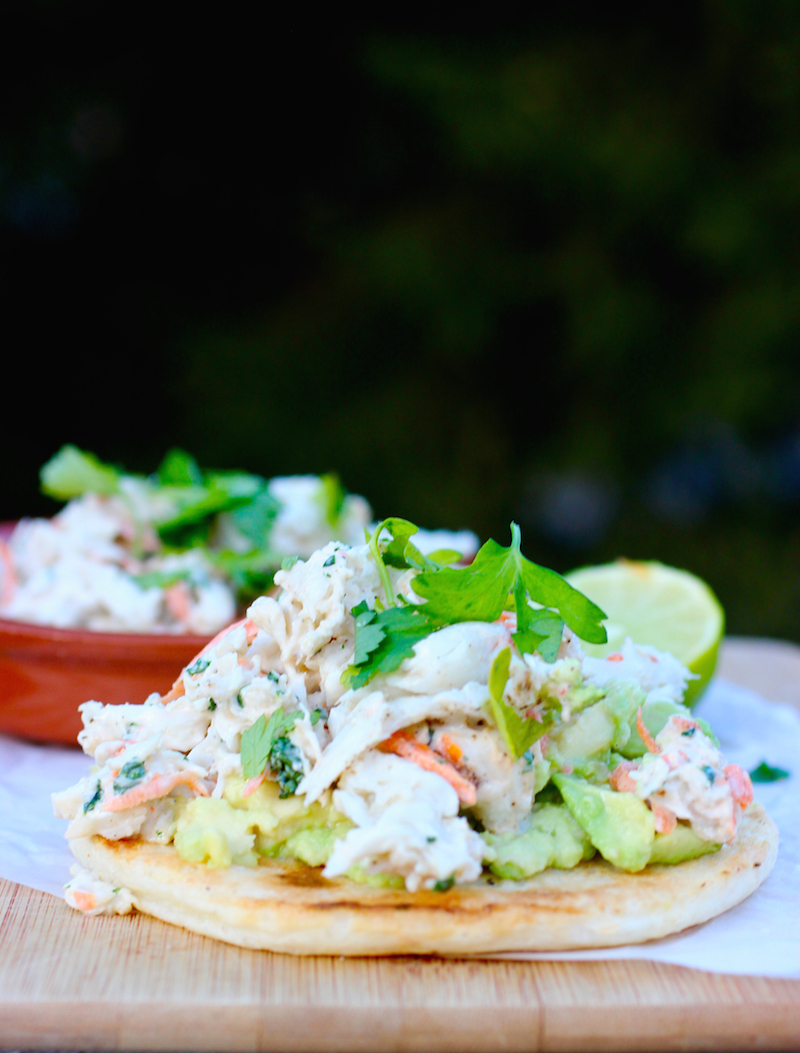 Ingredients:
For the crab salad:
1 pound of cooked crab meat
1/2 small red onion, chopped
1 carrot, peeled and shredded
2 tablespoons mayonnaise
Salt and pepper to taste
1/4 cup chopped cilantro
Salt and pepper to taste
To serve:
4 arepas, cooked
1 avocado, mashed
Juice of 1 lime

Instructions:
To prepare the crab salad: In a medium bowl, mix the cooked crab meat, onions, carrots, mayonnaise, chopped cilantro, salt and pepper, then set aside.
In a small bowl mix the mashed avocado with the lime juice and salt.
To serve: Top all the arepas with the mashed avocado mixture and add crab salad on top. Serve immediately.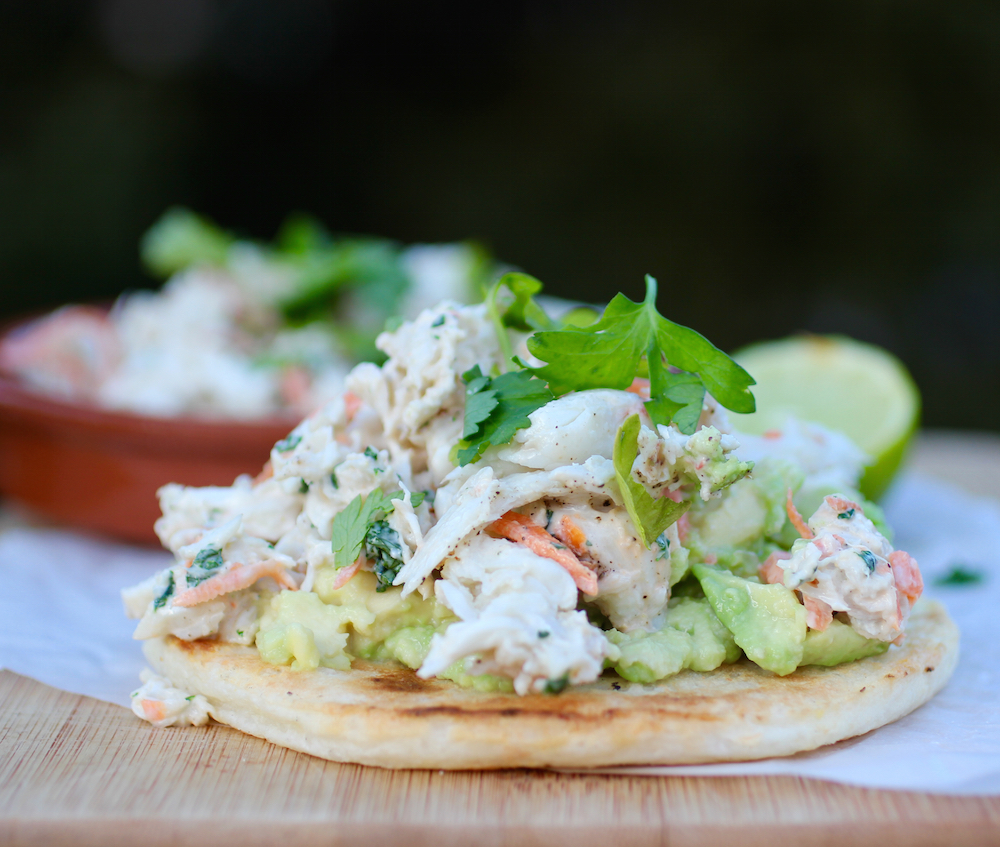 This was printed from MyColombianRecipes.com