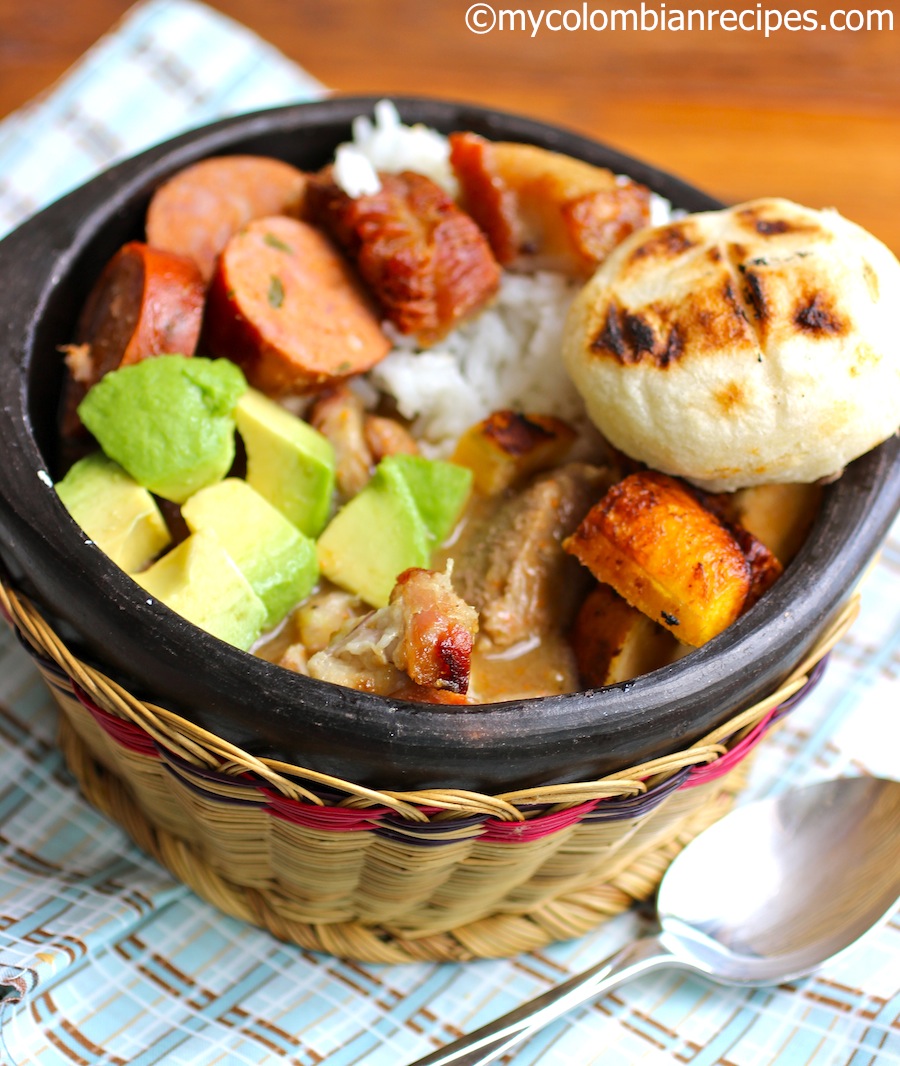 Beans were a big part of my diet growing up in Colombia. At least three times a week we'd have beans for breakfast, lunch or dinner. Sometimes red beans and sometimes white beans, but our staple was Frijoles Antioqueños.
My mom would soak them overnight and cook them in the pressure cooker with Colombian aliños sauce and pork hocks, which gave her beans their fantastic flavor.
Frijoles Antioqueños are still one of my favorite meals, especially with a side of white rice that will not only soak up the liquid, but paired with the beans, they make a complete meal.
I love making a pot of Frijoles Antioqueños on weekends, which makes for a satisfying Saturday or Sunday dinner. These beans make great leftovers for easy lunches or quick mid-week dinners, especially since these beans are even better the next day. This Cazuelita de Frijoles is very popular in restaurants in Colombia and is one of my favorite ways to use leftover beans. This dish is absolutely delicious!
Buen provecho!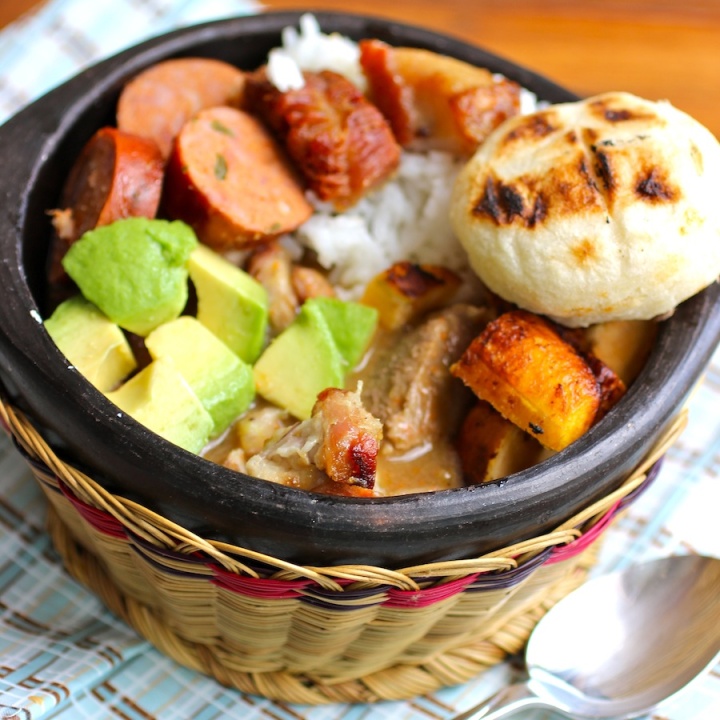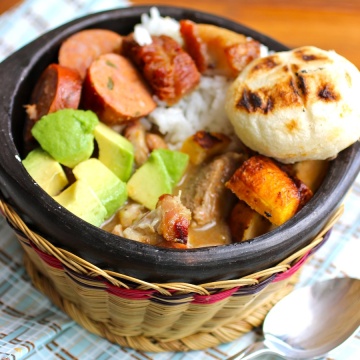 Cazuelita de Frijoles (Colombian Beans Cazuela)
Instructions
Prepare the beans and hogao one day ahead and keep in the refrigerator.

When you are going to serve the cazuelita, heat the beans and and hogao. Make the chicharrones. Cook the white rice, chorizos and plantains.

To serve, divide the beans among 6 cazuelitas, or deep soup bowls, and top with rice. Place the rest of the ingredients on top as desired.

Bring the hogao in a serving dish to the table to be used as a topping to the beans.