Buñuelos are a traditional Colombian Christmas treat, but they are also popular year round for breakfast with hot chocolate or coffee.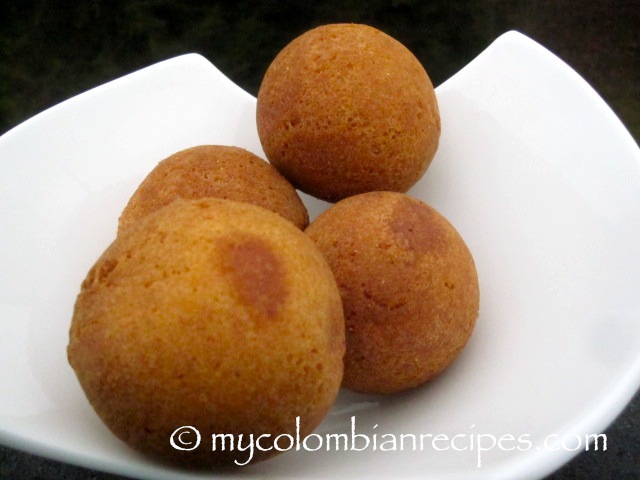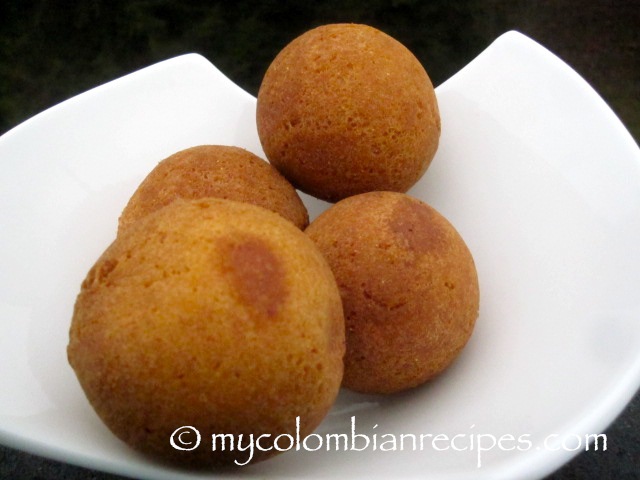 What are Colombian Buñuelos?
They are fritters made with a mix of cheese, corn starch and yuca flour. They are crispy on the outside, soft and cheesy inside. They are a staple in Colombian during Christmas season.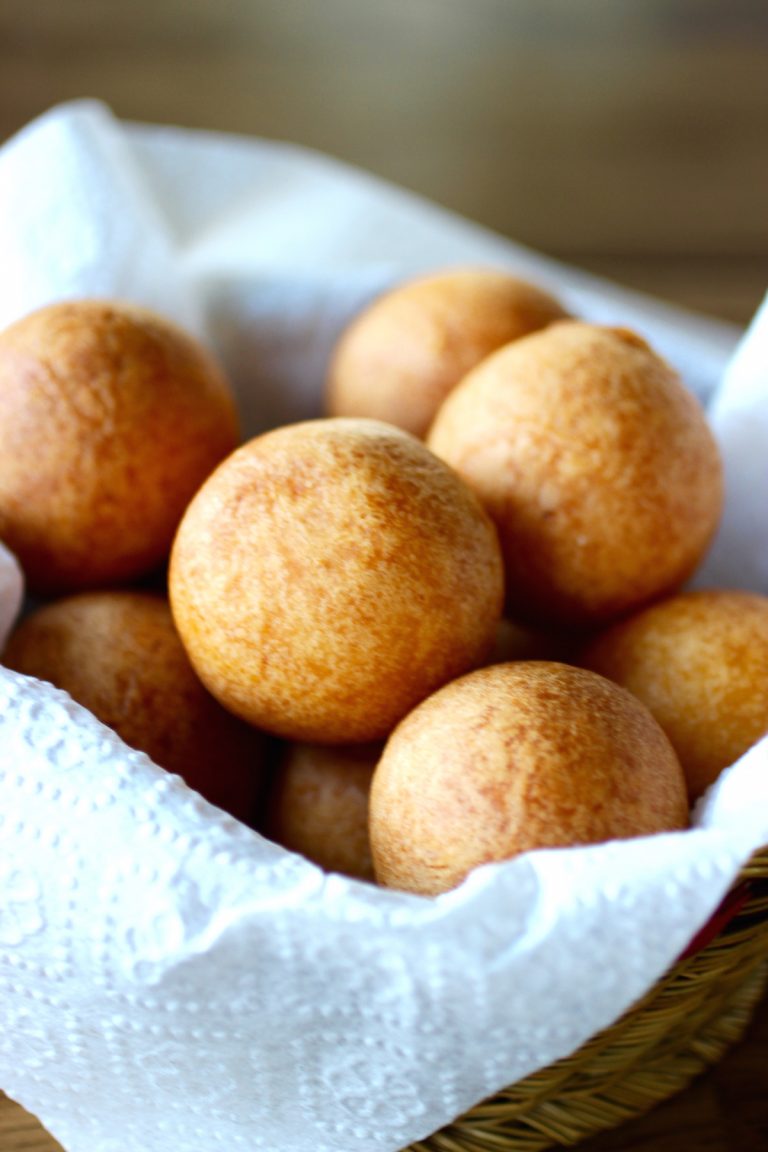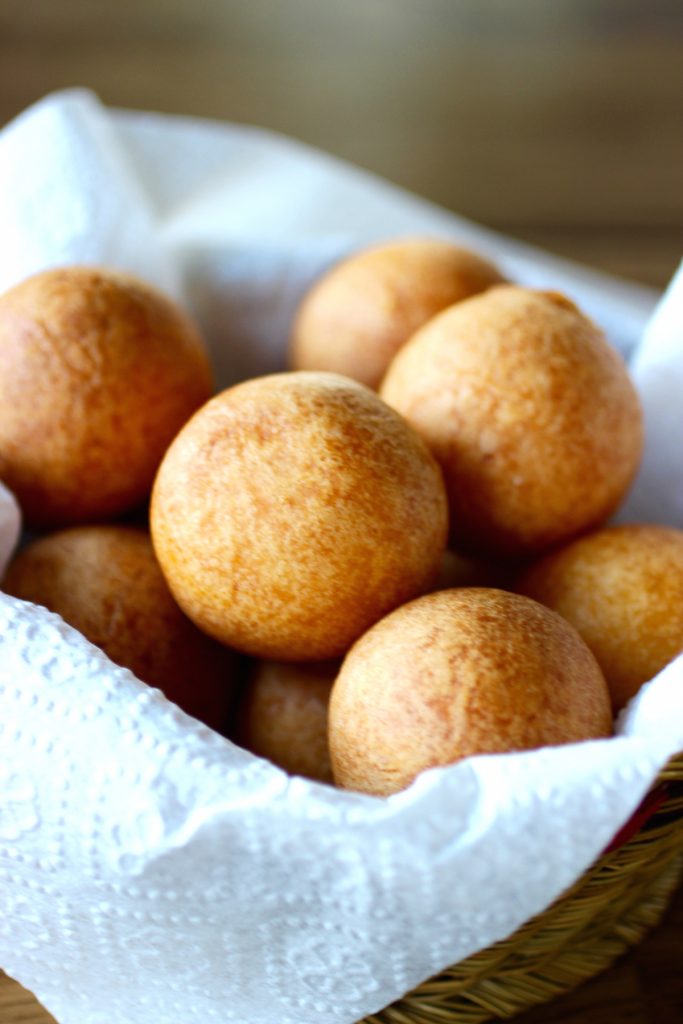 Now let's talk about my Colombian Buñuelos recipe and ingredients. Traditionally they are made with (Queso Costeño) which is a Colombian white cheese that is a little saltier and harder than Queso Fresco. I used feta cheese for this recipe because to me it's the most similar cheese to Queso Costeño that I have found here in the United States. Some Colombian Buñuelos recipes are made just with corn starch, but my grandmother used to add yuca flour to her recipe and it gives the buñuelos a wonderful flavor and texture.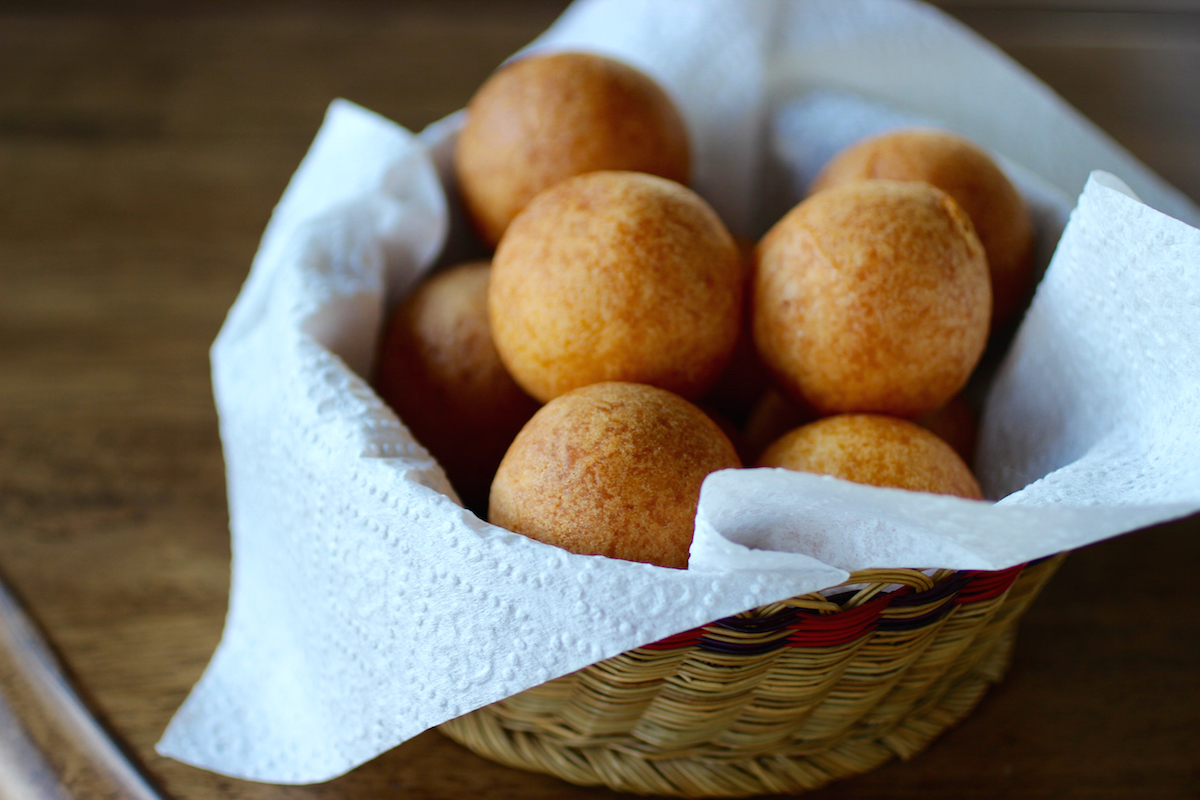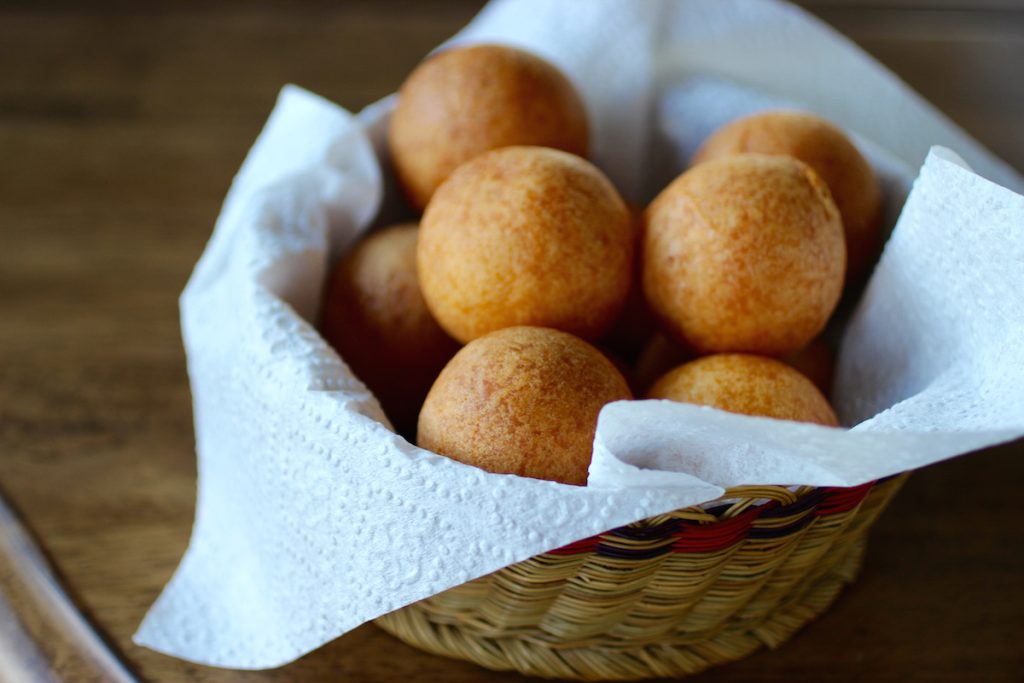 I have to tell you, this recipe gave me a lot of trouble the first time I made it. Now that I've made these Buñuelos, I have a lot of respect for buñuelo makers in Colombia :). I know the Buñuelos pictures don't look very attractive, but they taste wonderful. They are the right consistency inside but it was a bit difficult to get the correct crust consistency because the oil temperature has to be perfect.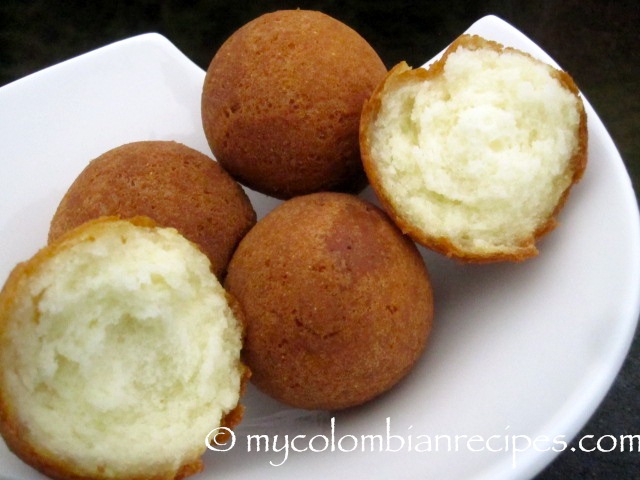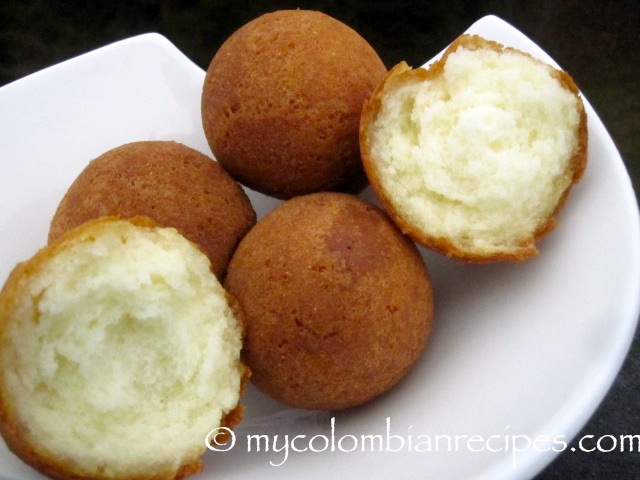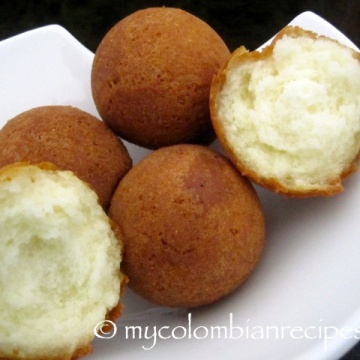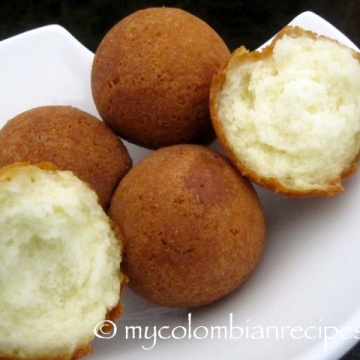 Colombian Buñuelos Recipe
Ingredients
Vegetable oil for frying

¾

cup

cornstarch

¼

cup

yucca flour or tapioca starch

1

cup

finely grated feta cheese

½

cup

finely grated Queso fresco or fresh farmer cheese

2

eggs

¼

teaspoon

baking powder

2

tablespoons

sugar

Pinch

salt

1

tablespoon

milk
Instructions
Place all the ingredients, except the oil in a medium bowl and mix well using your hands until soft dough is obtained.

Form small balls using your hands.

In a deep pot, heat the vegetable oil to 300°F (Warm, not very hot). Carefully drop the balls in the warm oil. Cover the pot and after about 3 to 4 minutes, turn the heat up and fry until golden brown.

Remove from the oil and drain on a plate lined with paper towels. Serve.
Notes
Frying Colombian buñuelos using the right temperature is very important. The oil can't be very hot or very cold. Be sure the oil is heated to 300 to 320 grades F.
Nutrition
Calories:
212
kcal
Carbohydrates:
24
g
Protein:
7
g
Fat:
9
g
Saturated Fat:
5
g
Polyunsaturated Fat:
1
g
Monounsaturated Fat:
2
g
Trans Fat:
0.1
g
Cholesterol:
84
mg
Sodium:
402
mg
Potassium:
54
mg
Fiber:
0.1
g
Sugar:
4
g
Vitamin A:
271
IU
Calcium:
202
mg
Iron:
1
mg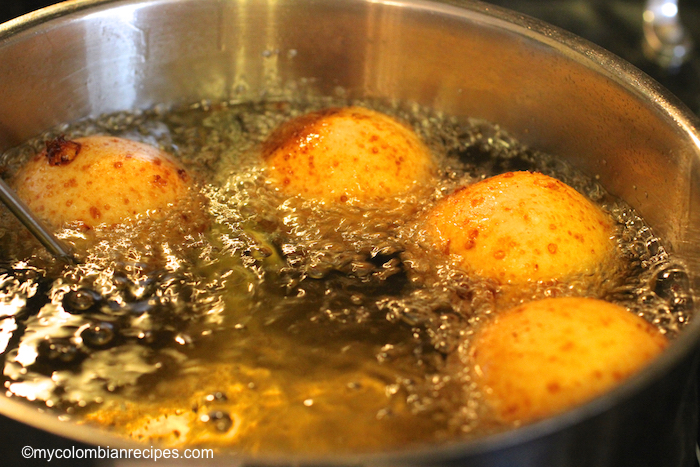 In Colombia on December 7th in Colombia, friends get together to celebrate "el dia de las velitas", a Christmas tradition in honor of the Virgin Mary. They light candles in front of their houses or on their balconies, cook traditional Christmas treats, like Natilla, Buñuelos and Hojuelas and of course, they party :).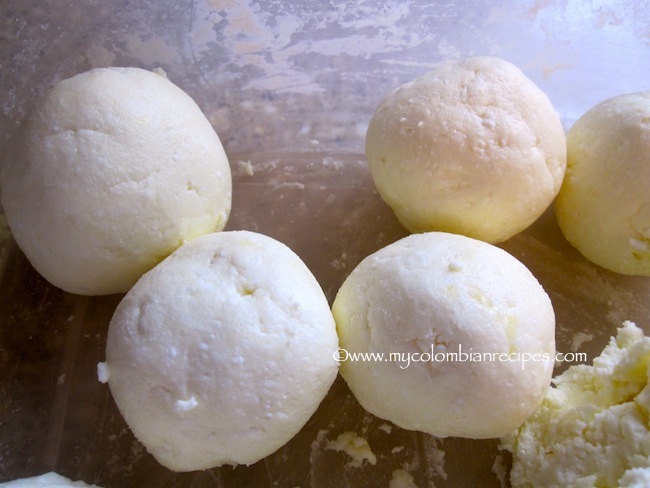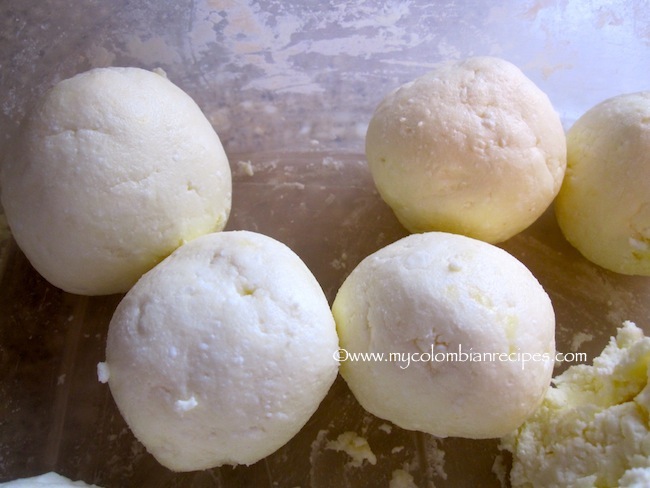 Tips to make Buñuelos
When frying Colombian Buñuelos, they become very greasy if the oil is not hot enough, and the exterior will burn before the interior cooks if the oil is too hot.
Avoid adding too many buñuelos at once into the oil as the increase in them will lower the oil's temperature. Also it's easier to flip them when there's enough space. Make sure to add enough oil to your pot to cover the Buñuelos.
You can make the dough for these buñuelos a day ahead of time if you want and leave it wrapped in the fridge.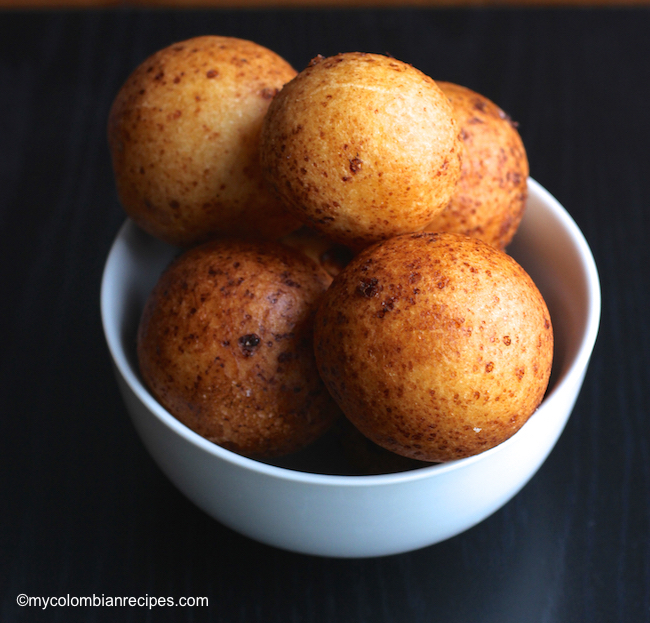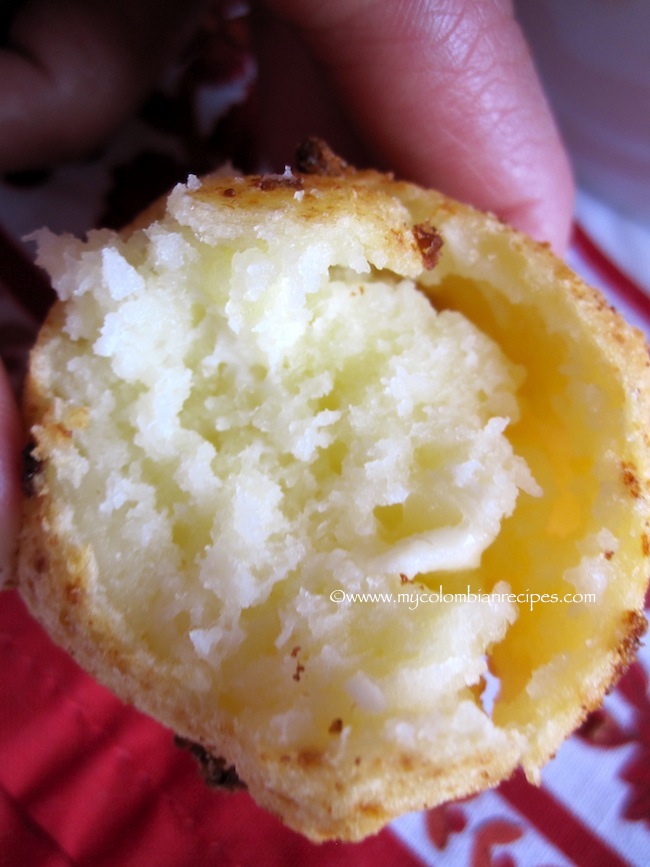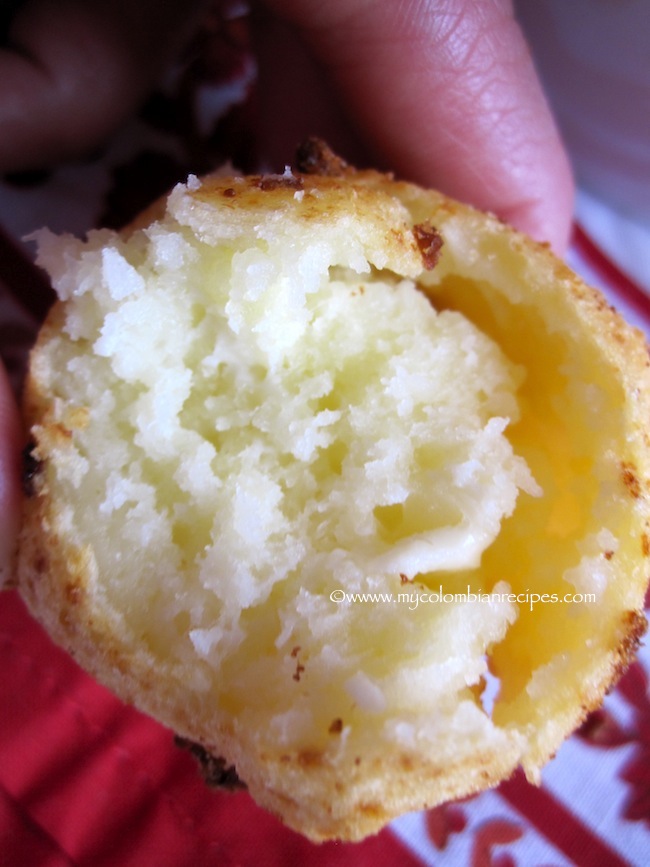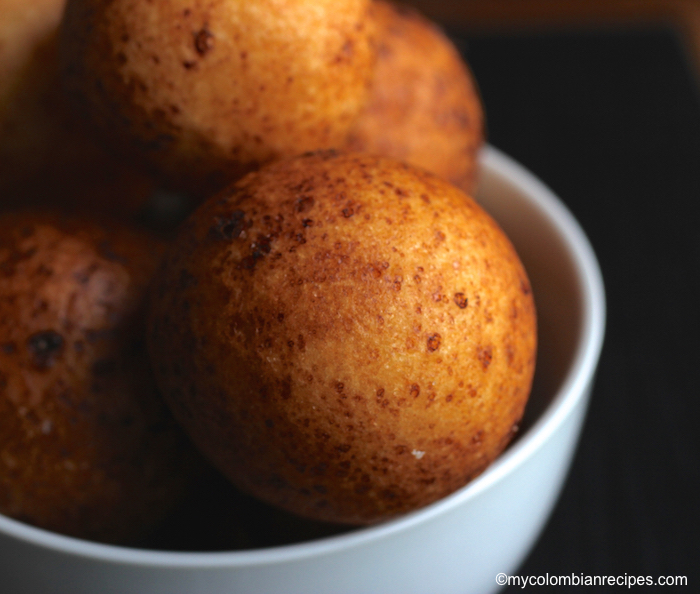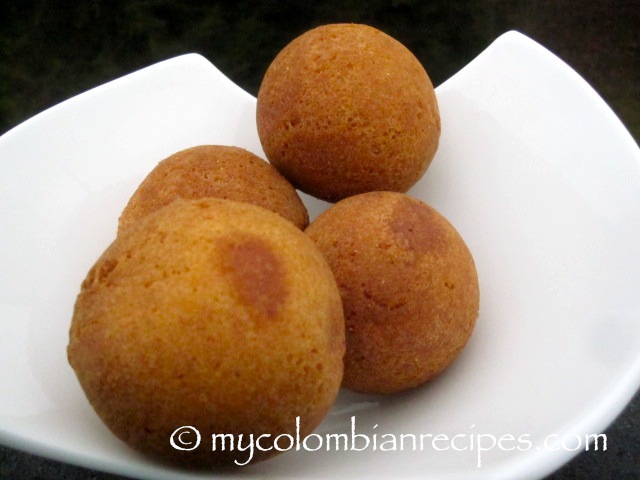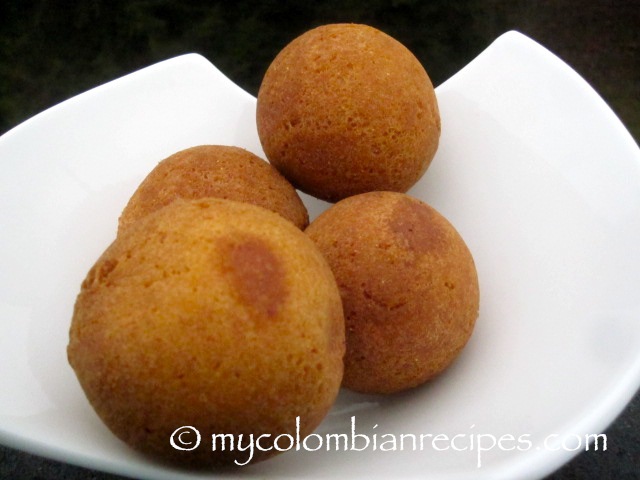 More Colombian Christmas dishes: