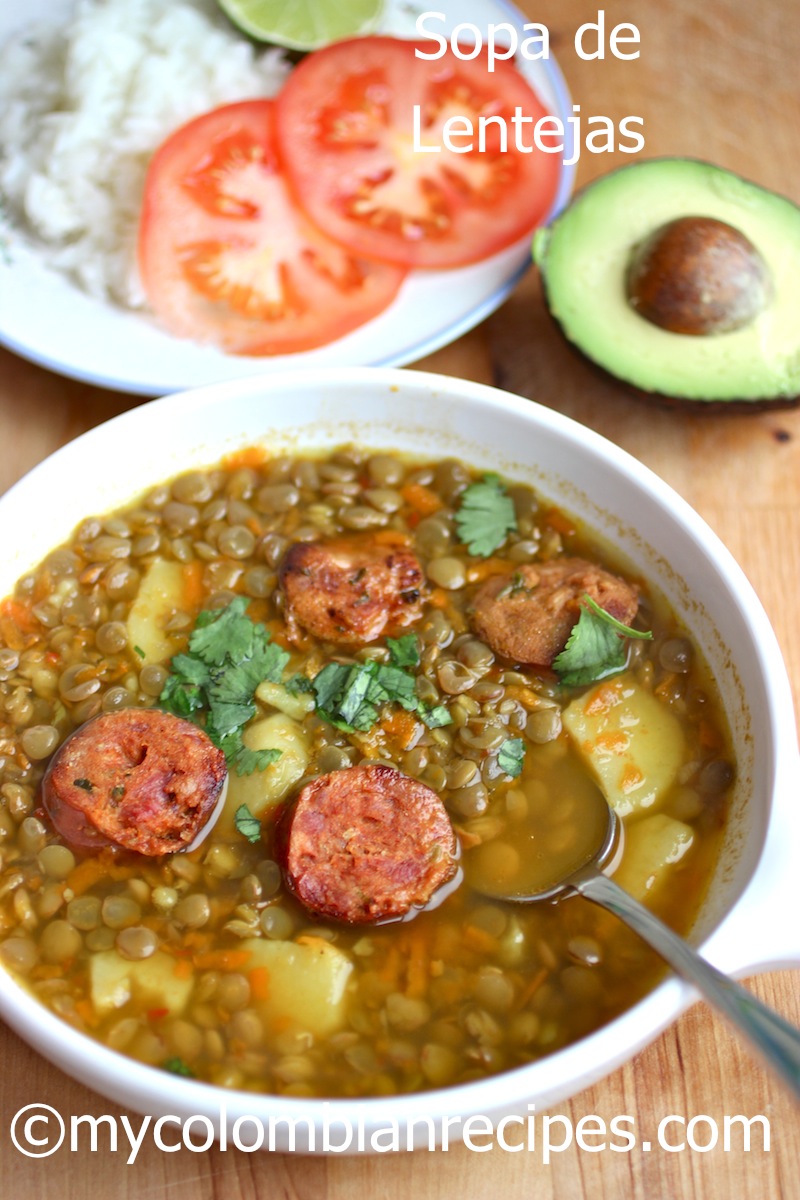 Sopa de Lentejas or Colombian Style Lentil Soup is a standard in a lot of Colombian kitchens, the Colombian chorizo sausage gives the soup extra flavor. This is a very substantial soup that would make a meal-in-a-bowl served with white rice.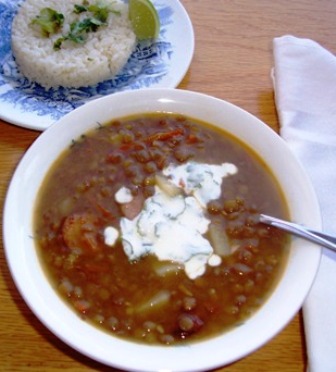 Ingredients
(4 SERVINGS)
1 teaspoon vegetable oil
1 cup chorizo, sliced
½ cup chopped onion
1 garlic clove, minced
¼ cup chopped scallions
½ cup chopped tomatoes
5 cups water
1 ¼ cup dried lentils
½ teaspoon salt
¼ teaspoon pepper
½ cup grated carrots
½ cup potato, cuted into bite-sized pieces
¼ teaspoon cumin powder

CILANTRO CREAM (optional)
1/2 cup heavy cream
3 tablespoons chopped fresh cilantro
1 tablespoon fresh lime juice
In a small bowl, mixed the heavy cream with chopped cilantro and lime juice and season with salt and pepper.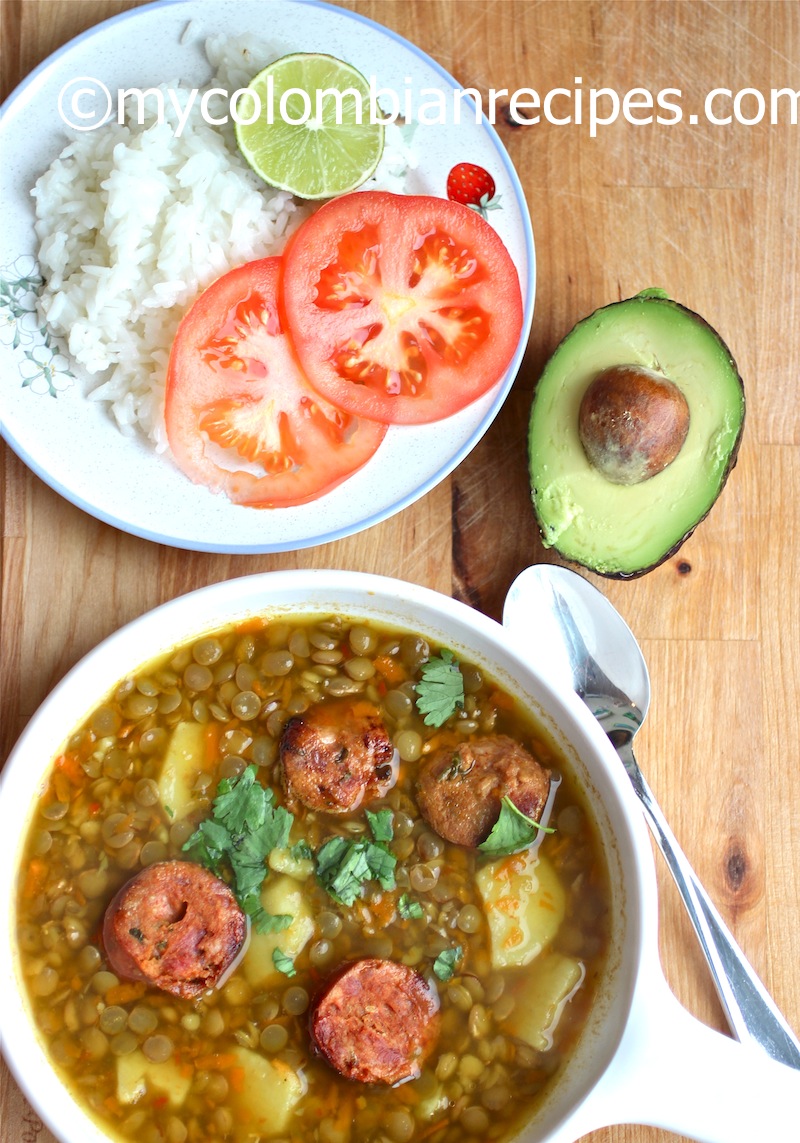 Directions
Cook the chorizo in the oil in a large pot over medium heat, stirring occasionally, about 5 minutes. Using a slotted spoon, transfer the chorizo to a plate lined with paper towel.
Add the carrots, onion, garlic, tomato and scallions to the pot, season with salt and pepper. Cook stirring occasionally about 12 minutes. Stir in the cumin and cook 1 more minute.
Add the lentils and water, bring to a boil. Then reduce the heat to medium low, cover and cook until the lentils become tender but not mushy about 45 minutes.
Add chorizo and potatoes, cook for 15 to 20 minutes until the potatoes are fully cooked and fork tender, thin with water if necessary. Ladle into soup bowls and top with cream if using and serve immediately.
This was printed from MyColombianRecipes.com