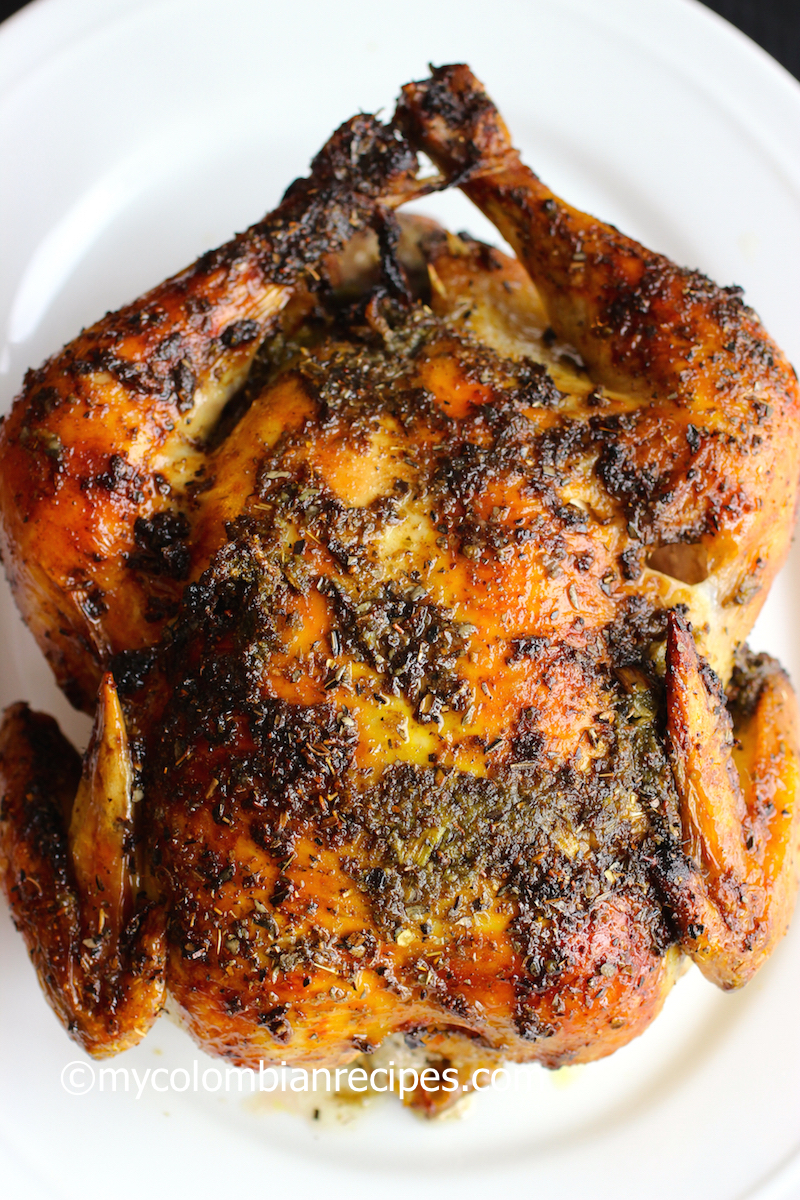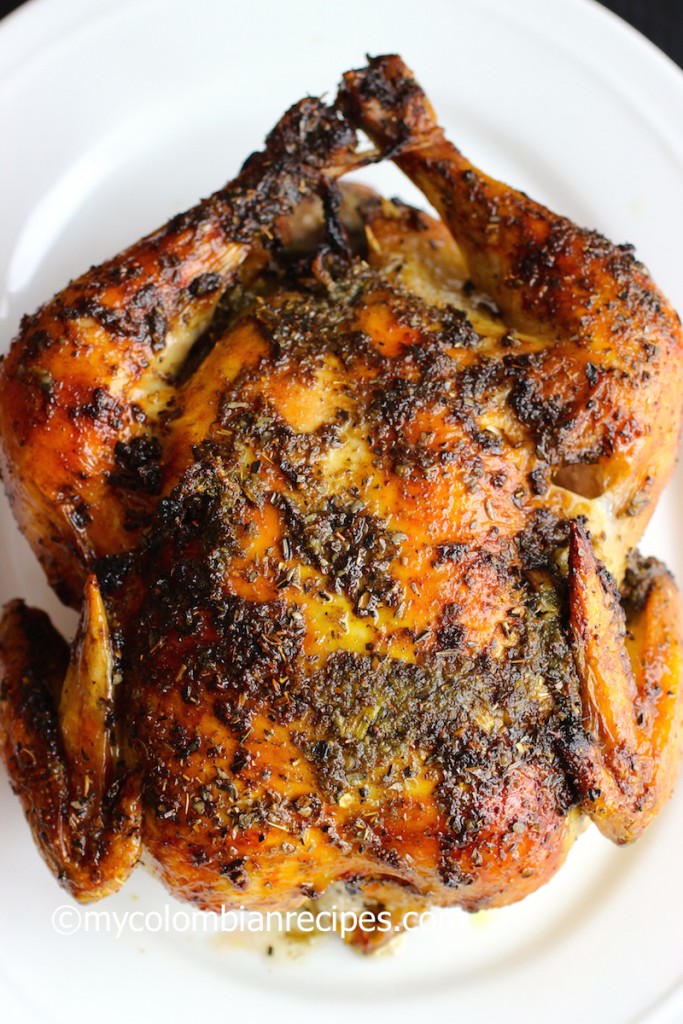 Do you remember my Colombian-style roasted chicken legs ? If not, don't worry, here's the recipe. Well, here is another variation of roasted chicken that we have in Colombia and this time I used a whole chicken. The skin was crispy and flavourful. It is a beautiful Pollo Asado, don't you think? Although I am sure my vegetarian husband wouldn't agree with me 😉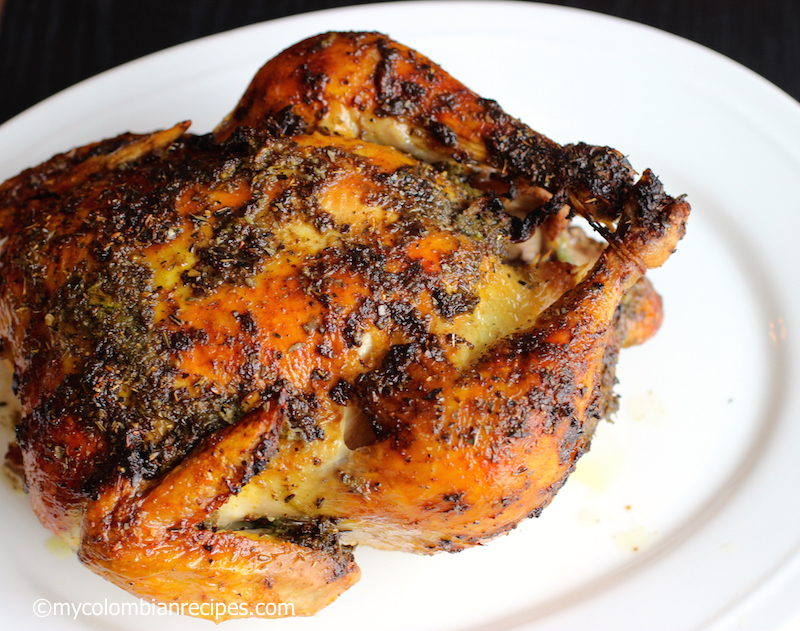 The aromas of chicken, beer, onion and spices together were fantastic and the house smelled delicious! Remember, it is important to let the chicken marinate overnight for better flavor.
I hope you enjoy it!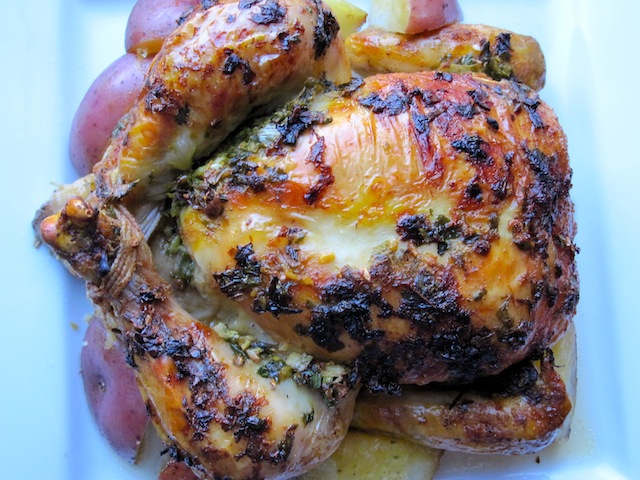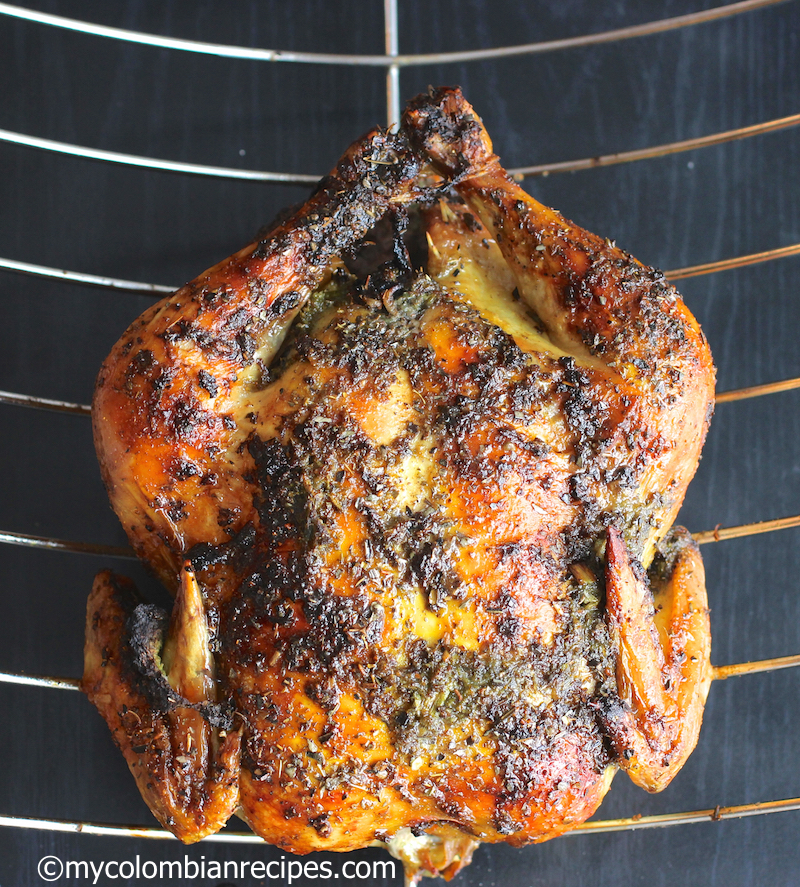 Ingredients
1 whole chicken (about 5 pounds)
3 scallions
1 tablespoon vegetable oil
3 garlic cloves
1 tablespoon ground cumin
1/4 teaspoon dried oregano
1/4 cup cilantro
1/2 teaspoon fresh thyme
Salt and pepper
1 cup beer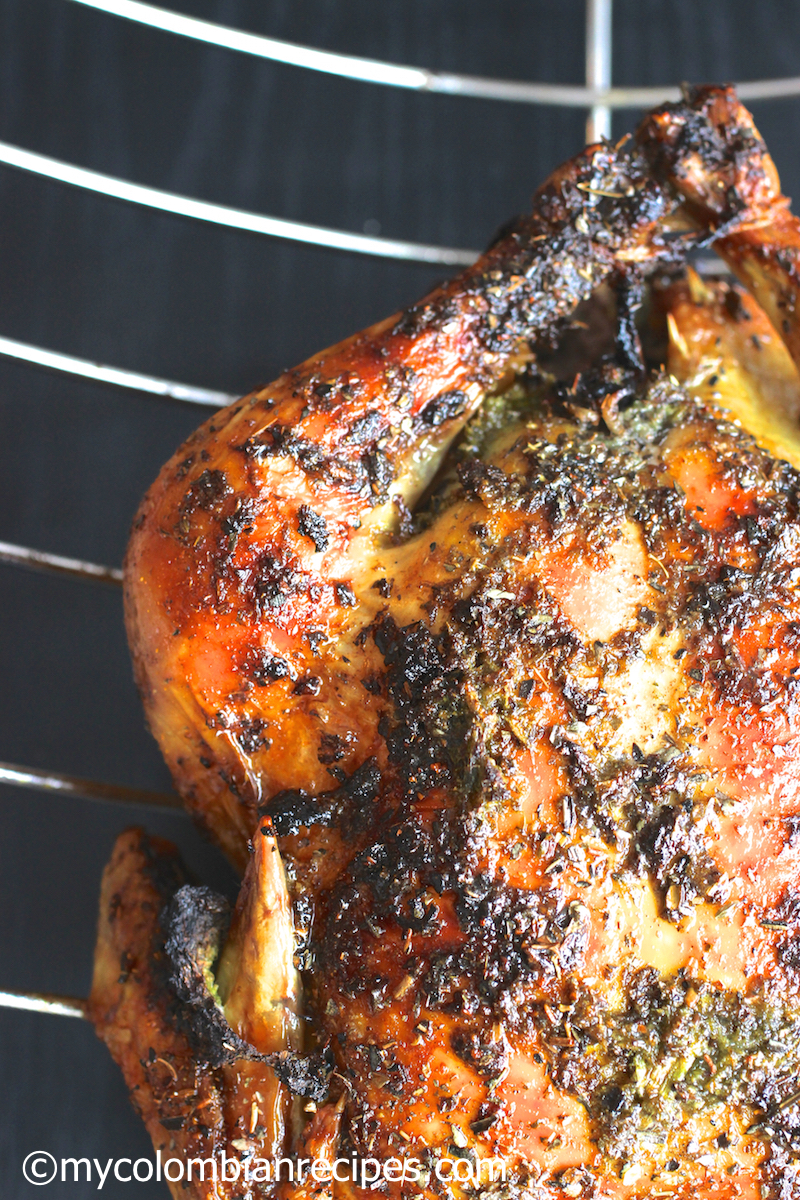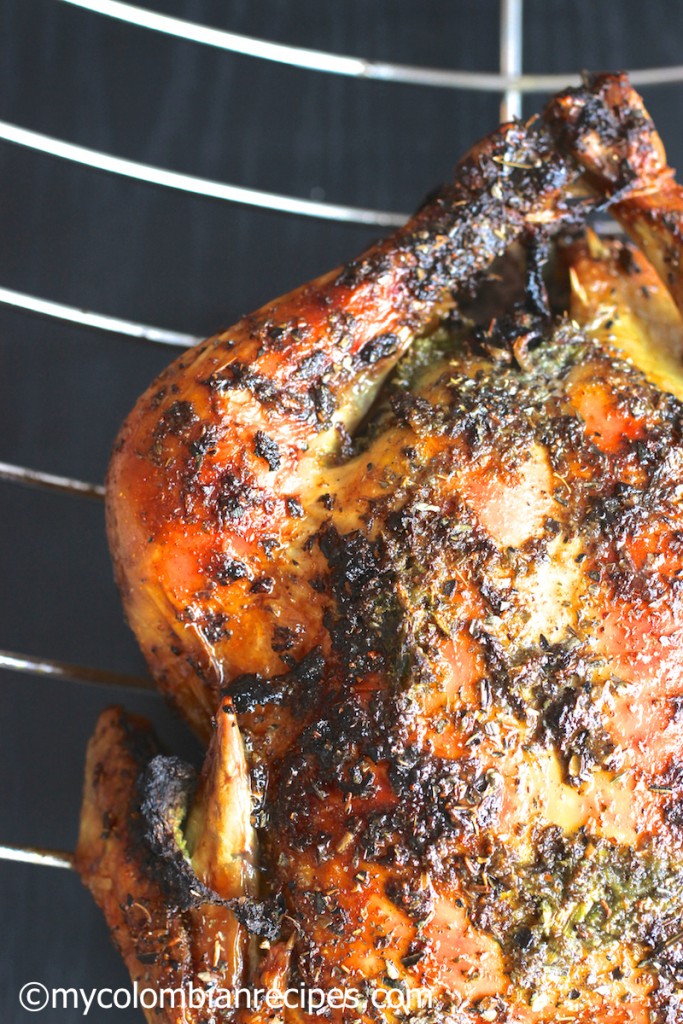 Directions
In a food processor, place the scallions, garlic, cilantro, thyme, cumin, oregano, salt and pepper. Process to a paste.
Place the chicken in a large plastic bowl, brush with the vegetable oil and add the marinade evenly.
Tie the chicken legs with kitchen string and refrigerate the chicken overnight.
The next day when you are ready to roast the chicken:
Preheat the oven to 425F.
Place the chicken in a roasting pan and add the beer. Roast the chicken for about 1 hour and 30 minutes or until the skin is crispy and the chicken juices run clear when you cut between a leg and thigh.
Remove the chicken from the roasting pan and place on a plate. Cover with aluminium foil and let it rest for about 15 minutes. Serve with your favorite potatoes.
This was printed from MyColombianRecipes.com