Alfajor is a sugar cookie filled with dulce de leche popular in Latin America. Like many Latin recipes this dessert has different variations depending of the country and family. This is my recipe for Alfajores that I grew up eating in Colombia.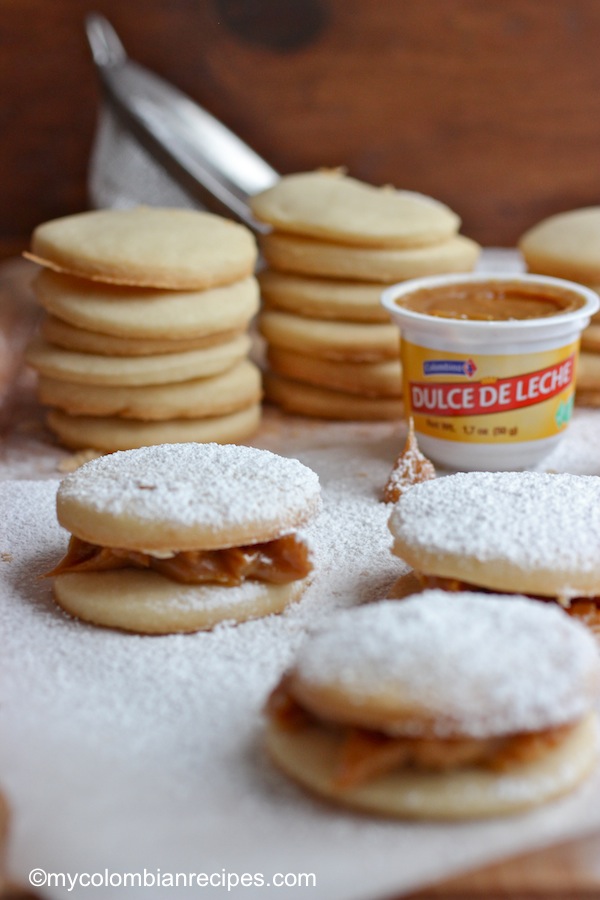 Alfajores are popular in Colombia as well as other parts of South America.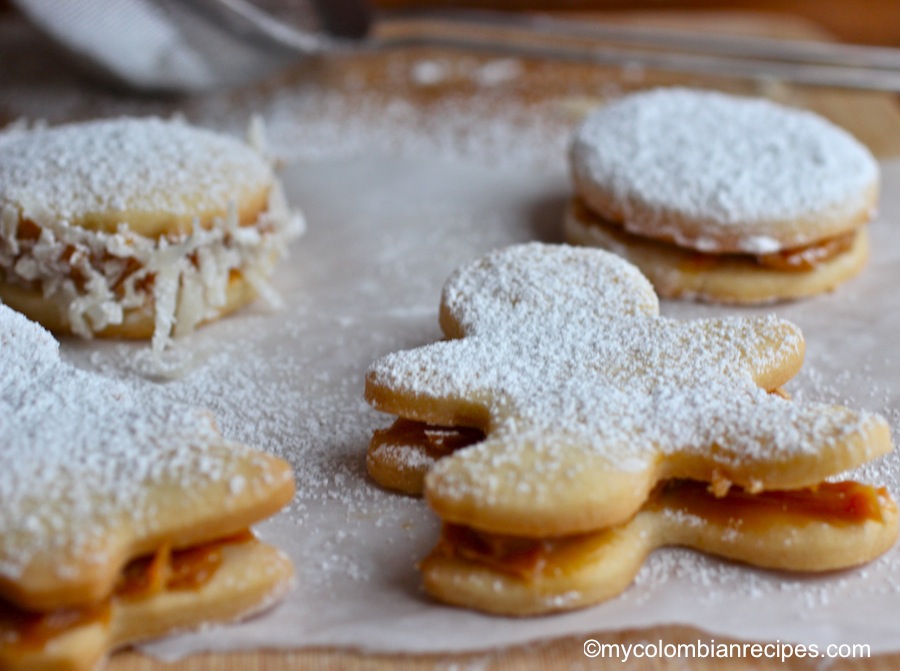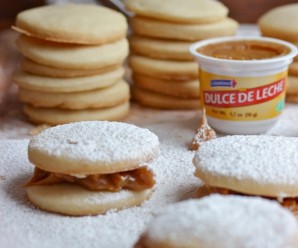 Alfajores (Dulce de Leche Cookie Sandwiches)
Ingredients
3

Cups

all-purpose flour

1

pound

butter

room temperature

½

teaspoon

vanilla extract

11/4

cup

powdered sugar

divided

1

cup

cornstarch

1

cup

arequipe or dulce de leche

½

cup

sweetened flaked coconut

optional
Instructions
Preheat the oven to 350°F

In a large bowl mix the butter and 1 cup of powdered sugar.

Add the flour, corn starch and vanilla extract then mix with your hands into well combined.

Knead together to form a soft dough. Cover with plastic wrap and let stand for 10 to 15 minutes.

Turn the dough out onto a floured counter and knead for about 2 minutes. Roll out to about ¼ inch-thick and cut out the cookies with a round cookie cutter.

Place them on a floured cookie sheet and bake for about 10 – 12 minutes. Remove from the oven and let cool on a rack for 10 minutes. In a small plate, place the flaked coconut and set aside.

Spread arequipe or dulce de leche on each cookie then put together two cookies, making a sandwich with the arequipe in the middle of the two cookies. When you put the cookies together you'll want some arequipe to come out of the sides. Take the plate with coconut and cover the edges of each alfajor cookie with it, rolling the cookie edge in the flaked coconut if using.

Sprinkle them with powdered sugar and enjoy.
Nutrition
Calories:
117
kcal
Carbohydrates:
40
g
Protein:
3
g
Fat:
2
g
Saturated Fat:
1
g
Polyunsaturated Fat:
0.1
g
Monounsaturated Fat:
0.2
g
Cholesterol:
2
mg
Sodium:
31
mg
Potassium:
59
mg
Fiber:
1
g
Sugar:
2
g
Vitamin A:
37
IU
Calcium:
29
mg
Iron:
1
mg

I don't love to bake but Alfajores are my favorite cookies and I just had to make them for my recipe blog. These delicate dulce de leche sandwich cookies are delicious!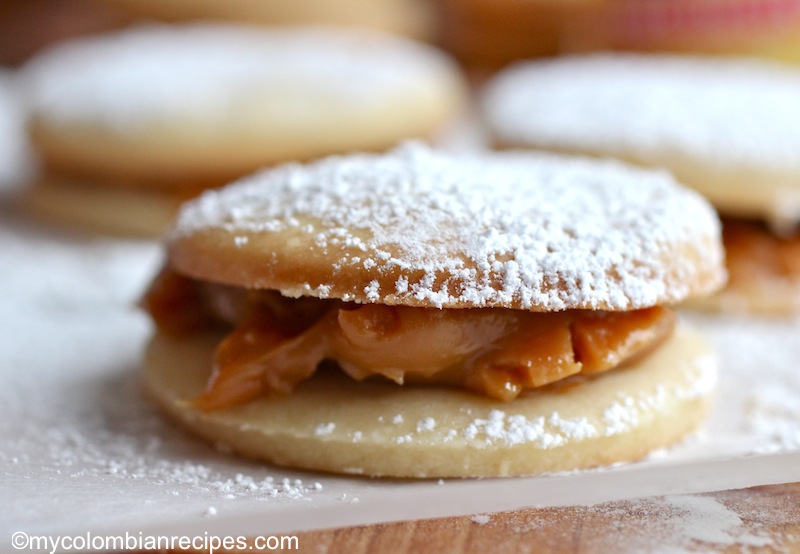 The cookies are not too sweet, and had a delicate, soft, and crumbly texture. Combined with the dulce de leche filling and powdered sugar on top, it is the perfect balance of textures and flavors.
Buen provecho!