These Colombian Hojuelas are also known as Hojaldras in some regions of the country. These pastries are a must to serve during the Christmas season.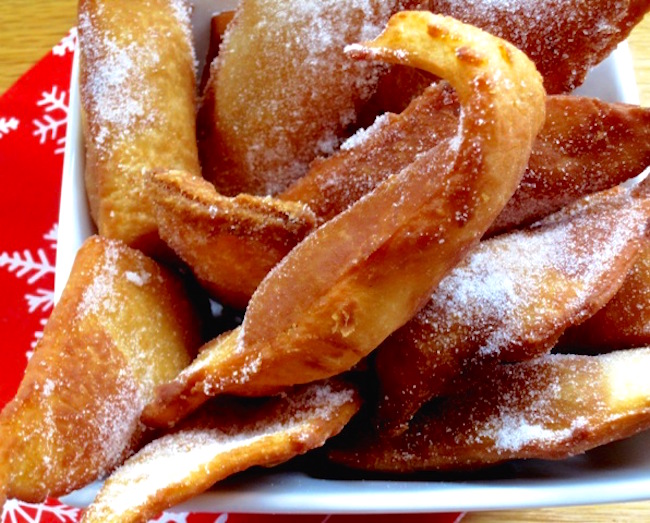 I want to share another traditional Colombian Christmas treat with you. These Hojuelas or Hojaldras are a delicious pastry that we eat with Natilla and Buñuelos at Christmas gatherings.
What are Colombian Hojuelas?
These Hojuelas are light and crispy. They are the perfect Christmas dessert, or a great snack with a cup of coffee. These Hojuelas are easy to make with a quick dough, then rolled and cut into strips. Fry them up and sprinkle with sugar.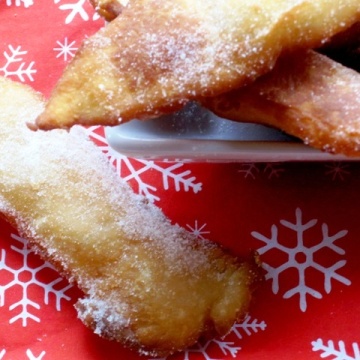 Colombian Hojuelas or Hojaldras Recipe
Ingredients
1

cup

all purpose flour

plus more for rolling

1

tablespoon

softened butter

2

tablespoons

sugar

plus more for garnish

½

cup

orange juice

1

teaspoon

orange zest

Vegetable oil for deep frying
Instructions
Place the flour and sugar in a medium bowl and using an electric hand mixer, mix well. Add the butter and continue mixing at low speed for about 20 seconds.

Add the orange zest and start adding the orange juice. Keep mixing at low speed while you are adding the juice.

Once the mixture has pulled together, mix at a slightly higher speed to fully incorporate the ingredients.

Roll the dough into ball, wrap in plastic wrap, and chill for about 20 minutes.

Sprinkle some flour onto your work surface and roll the dough to ¼-inch thick. Cut into 1 x 3 ½ inches strips. Add more flour to the work surface if necessary and again roll each strip to about ⅛ inch thick.

Place a heavy pot over medium heat and fill it about one-third of the way with vegetable oil. Heat until a deep-fry thermometer registers 340°F.

Add the pieces and fry until golden brown. Using a slotted spoon transfer to a plate lined with paper towel. Sprinkle with sugar and serve warm.
Notes
* Make sure your oil stays at 375℉ for best results.
*Sprinkle with cinnamon sugar or powdered sugar and serve with honey or syrup if you want.
*You can make the dough one day before , wrap it in plastic wrap and store in the refrigerator for up to 24 hours. Bring back to room temperature before rolling out to cut the dough.
Nutrition
Calories:
118
kcal
Carbohydrates:
22
g
Protein:
2
g
Fat:
2
g
Saturated Fat:
1
g
Polyunsaturated Fat:
0.2
g
Monounsaturated Fat:
1
g
Trans Fat:
0.1
g
Cholesterol:
5
mg
Sodium:
16
mg
Potassium:
65
mg
Fiber:
1
g
Sugar:
6
g
Vitamin A:
101
IU
Vitamin C:
11
mg
Calcium:
7
mg
Iron:
1
mg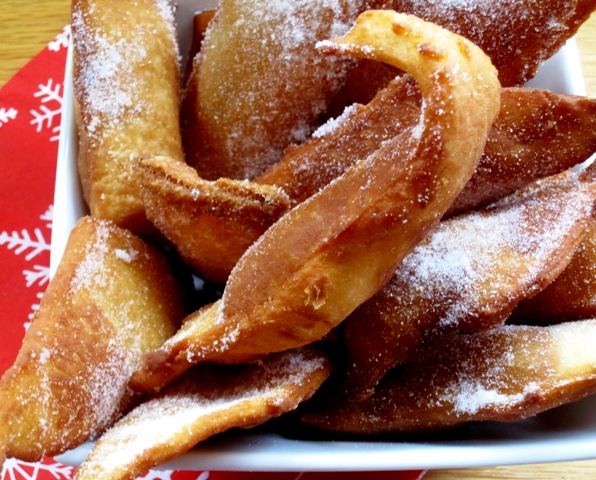 Just writing this post made me homesick and I began missing the holidays in Colombia with my family. Growing up in a big Colombian family like mine was a lot of fun and the holidays were very special. My mother has 3 sisters and 5 brothers, so my grandmother usually had all nine children with their families for the holidays. It was a full house, but we always had a wonderful time and delicious food. If you are curious about what Colombians do around the Christmas season, here are some of our traditions:
El pesebre: The manger
Arbol de Navidad: Christmas tree
Novenas: December 16 to 24, we get together with family and friends every night to pray and sing Christmas songs to baby Jesus. And, of course, we eat our Christmas treats (Natilla, Buñuelos y Hojuelas).
El niño Jesus: Baby Jesus is the one who brings presents to Colombian kids, not Santa Claus, maybe it's too far for him 🙂 . On December 24 baby Jesus comes at 12:00 am and leaves presents around the kid's beds and the next day the kids find them.
Noche Buena: On December 24th, families get together for Noche Buena, our Christmas Eve gathering. There is a lot of food, dancing and presents.
Fiesta de Fin de Año: On December 31st families get together to celebrate the end of the year, with food, dancing and fireworks. In my family it was a special day because it was also my grandmother's birthday.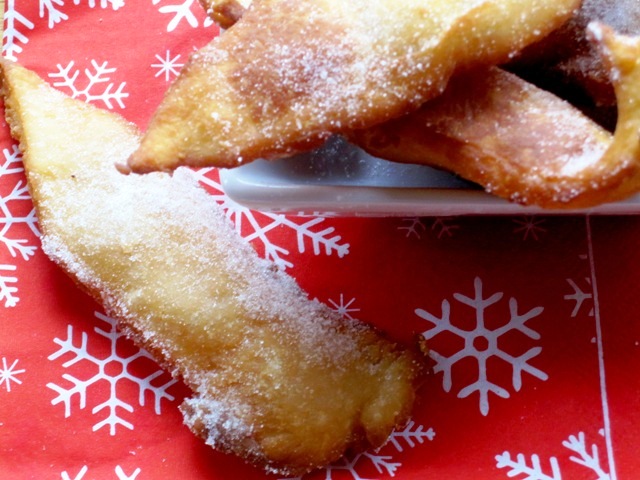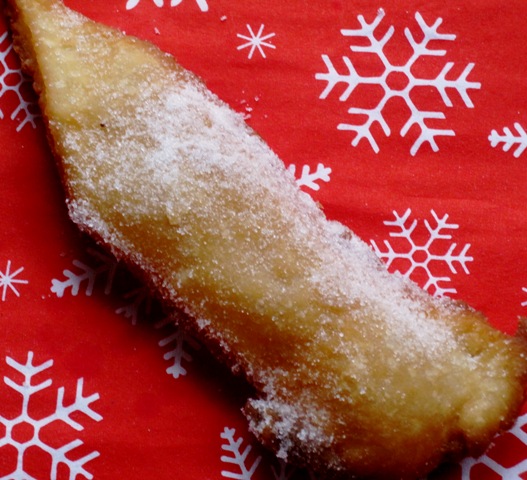 More Colombian Holiday Dishes to try
Sabajón (Colombian Style Eggnog)
Natilla de Panela (Sweet Custard)