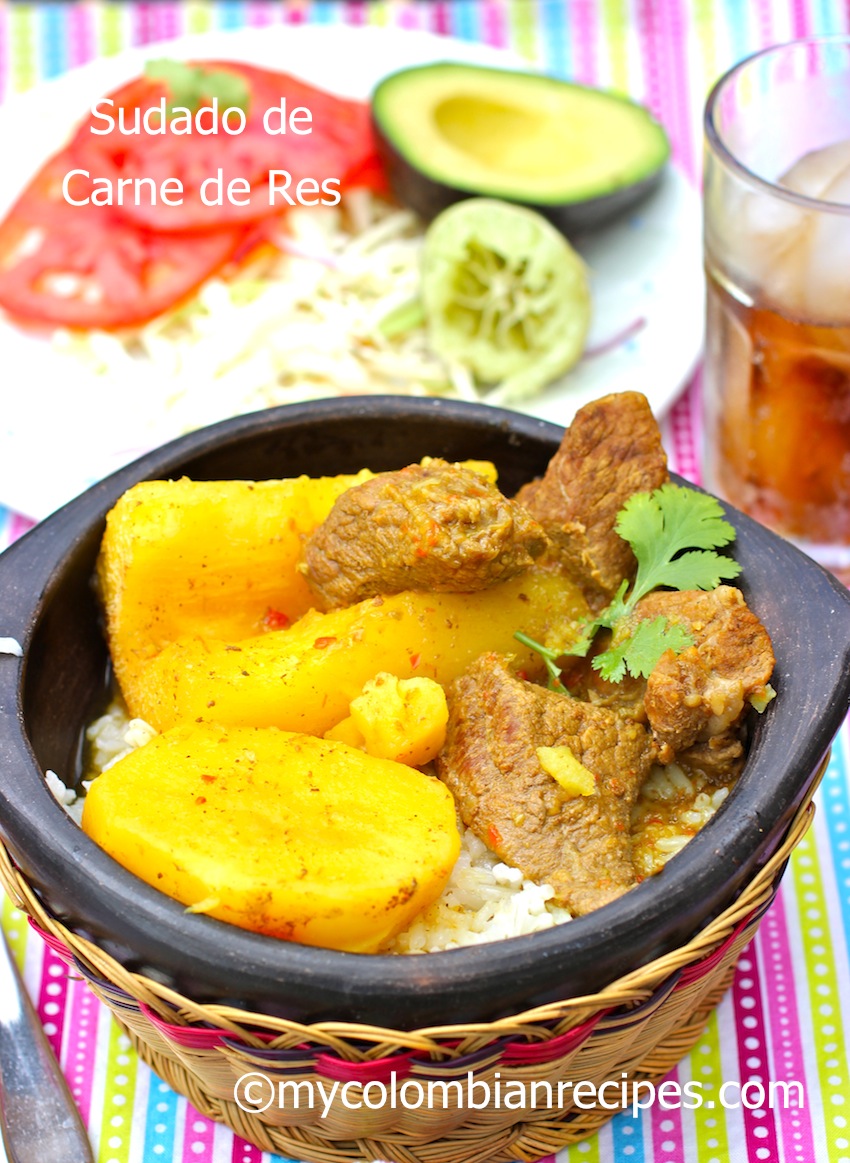 Sudado de Carne Res is a very popular dish in Colombia, is very easy to make and delicious over white rice with avocado on the side. I think every Colombian home makes a sudado dish a least once a week. Sudados can also be made with pork or chicken.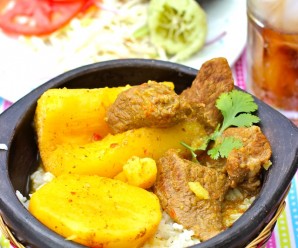 Colombian Beef Stew (Sudado de Res)
Ingredients
2

pounds

beef for stew

1

tablespoon

vegetable oil

½

cup

chopped onion

½

cup

chopped red bell pepper

1

minced garlic clove

2

cup

chopped tomato

1

beef bouillon tablet

½

teaspoon

cumin powder

½

cup

chopped fresh cilantro

½

teaspoon

salt

½

teaspoon

pepper

8

small yellow potatoes

peeled and cut in half

½

pound

frozen or fresh yuca

cassava

3

cups

water
Instructions
In a large pot, heat the vegetable oil over medium heat. Add the onion and red pepper and sautué until onions are translucent, about 3 minutes. Then add the tomatoes, garlic, salt and ground pepper and sautué for 5 more minutes.

Add the beef, water, beef bouillon and cumin powder. Reduce the heat to medium low cover and cook for 45 to 50 minutes, stirring occasionally.

Add the potatoes, yuca and cilantro and cook for an additional 30 minutes or until the vegetables are tender.

Serve over white rice.
This Sudado de Carne Colombiano is a very comforting and filling dish and it is perfect for weeknight dinners.