This salted beef stew is full of flavor, comforting and perfect served over white rice with avocado on the side.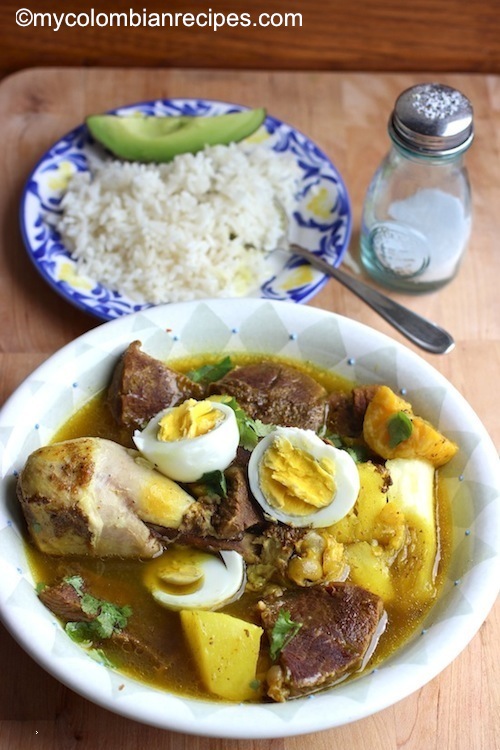 What is Pusundao?
It is a traditional dish from the Nariño department of Colombia, which is located in the Pacific region of the country. There are different variations of this popular dish, but these comforting stews are usually made with salted beef, chicken, or fish (bagre).
The meat, fish or poultry is slow cooked with broth or coconut milk. Vegetables, such as potatoes, plantains, yuca, tomatoes, onions, and peppers are added, along with different spices and herbs such as garlic, cumin, achiote, cilantro, and parsley, among others. The ingredients vary from one type of Pusundao to another, depending on whose cooking, but the goal is always to obtain a delicious and very flavorful stew with root vegetables.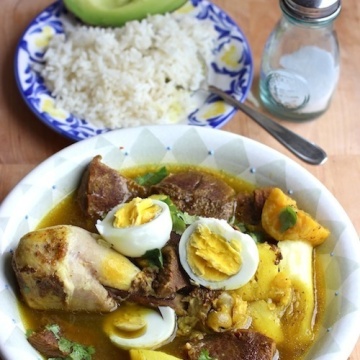 Pusundao de Carne Serrrana Recipe
Ingredients
½

pound

of salted beef cut into pieces

8

pieces

of chicken

½

pound

beef for stew

cut into chunks

10

cups

water

½

cup

aliños sauce

See recipe here

½

cup

hogao

See recipe here

3

large potatoes

peeled and cut into pieces

2

green plantains

peeled and cut into chunks

½

pound

yuca

peeled and cut into chunks

2

boiled eggs

Salt and pepper to your taste

¼

cup

of fresh cilantro or parsley
Instructions
Put the salted beef in boiling water for 10 minutes.

Discard the water and put the meat in a large pot with the chicken and the beef chunks.

Add 8 cups of water and aliños sauce and cook for about 20 minutes.

Then add the hogao, potatoes, plantains and cassava.

Season with salt and pepper and cook for about 20 minutes.

When everything is tender, serve, garnishing each plate with slices of boiled egg. Serve white rice on the side.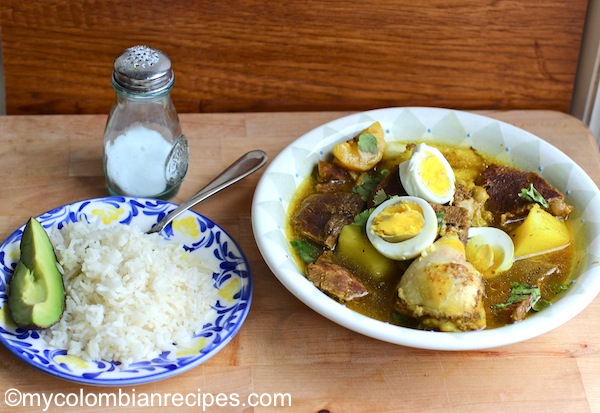 Traditionally this Pusundao de Carne Serrana is served with sliced cooked egg on top. Also, for a more substantial meal, serve over white rice with avocado and hot sauce on the side.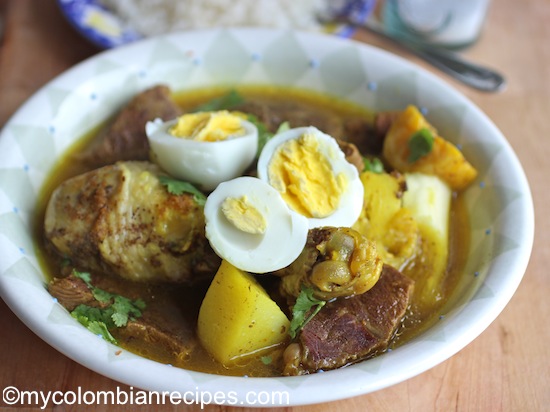 This recipe calls for salted beef, chicken and beef for stew, but you can certainly experiment with another type of beef, or a blend. Hope you like this pusundao de carne recipe as much as I did. It's simple, hearty, and comforting. I also have a Pusundao de Pescado(fish) recipe here if you want to try it.
Buen provecho!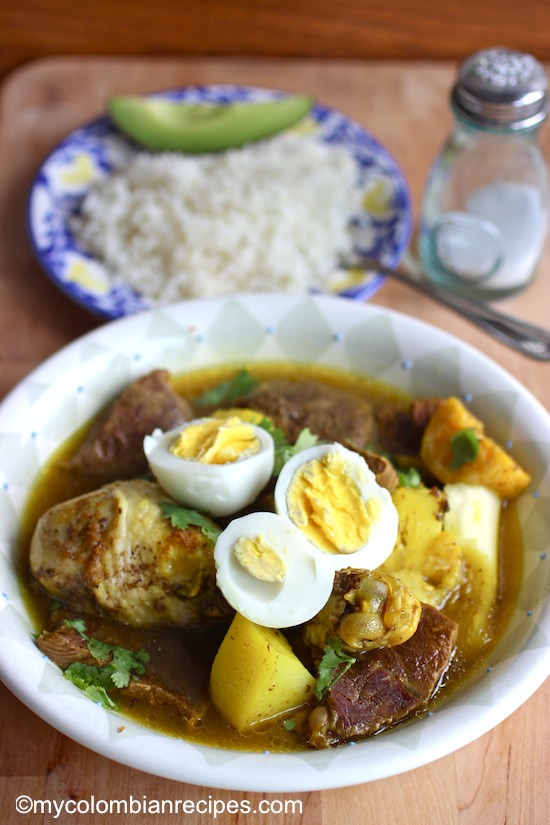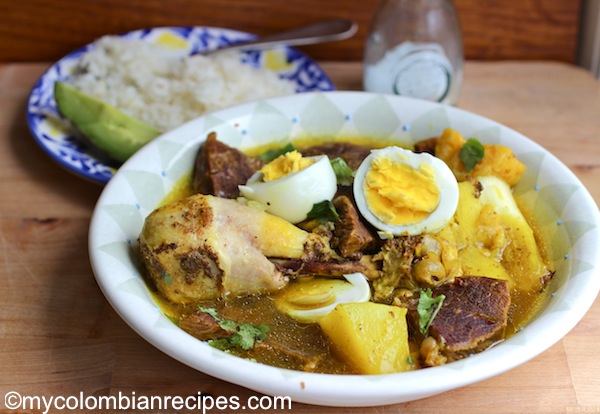 More Stews Recipe you will like
Cazuela de Mariscos (Seafood Stew)
Sudado de Pollo (Chicken Stew)