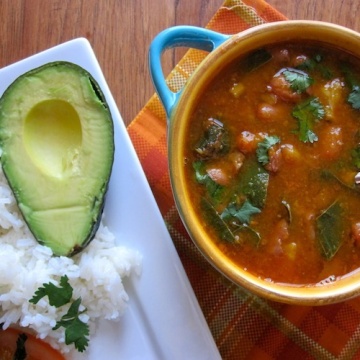 Frijoles con Coles (Bean Soup with Collard Greens)
Ingredients
1

pounds

dry beans

pinto or cranberry, soaked overnight

1

pound

pork meat

diced

1

tablespoon

vegetable oil

1

white onion

diced

4

garlic cloves

minced

2

scallions

diced

1

cup

of diced tomatoes

1

teaspoon

achiote powder

2

teaspoons

ground cumin

1

green plantain

peeled and diced

5

collard greens

cut into bite-sized pieces

12

cups

water

¼

cup

finely chopped cilantro

Salt and pepper to taste
Instructions
Heat the oil over medium heat in a pot, add the onions, scallions and garlic, cook for about 3 minutes.

Add the pork, diced tomatoes, achiote powder and ground cumin, water, salt and pepper. Cook for another 5 minutes, stirring occasionally.

Add the water and bring to a boil. Add the beans, pork and simmer for about 1 hour. Add the plantains and collard greens and cook for 30 minutes more.

Add the chopped cilantro and serve with white rice.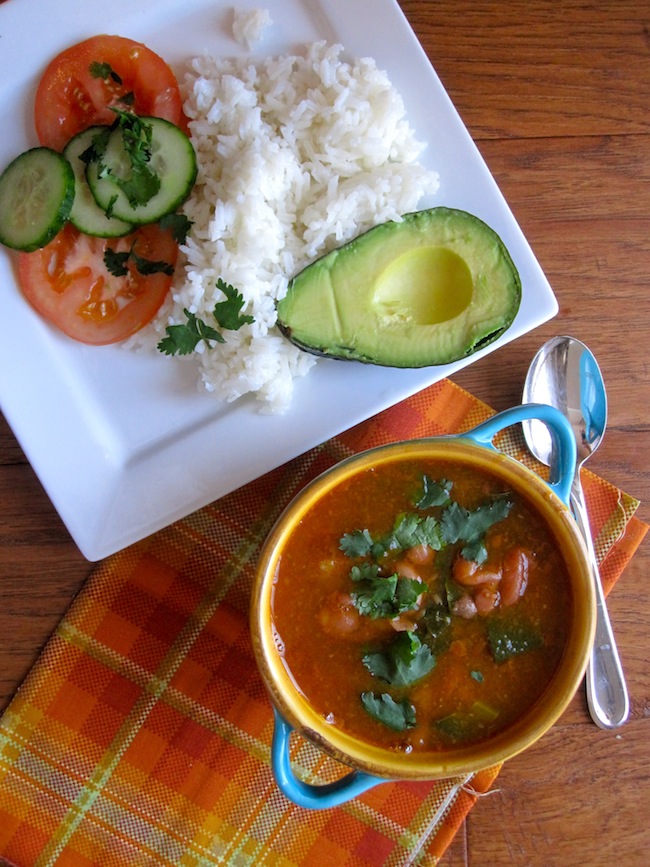 Beans are a huge part of the Colombian diet. Colombian cuisine offers a wide variety of dishes influenced by climate and history. The dishes I post on this website are of recipes that I learned from my mom, grandmother or aunts.
Mamita used to make Frijoles con Coles and my mom and her siblings loved this dish, but all the grandchildren, including me, hated seen those greens in the beans. It took me a long time to love and appreciate this dish as I do now. It's something that reminds me of home and a dish that you can't find on a menu in a Colombian restaurant. I Hope you enjoy making and eating this recipe too.
Buen provecho!