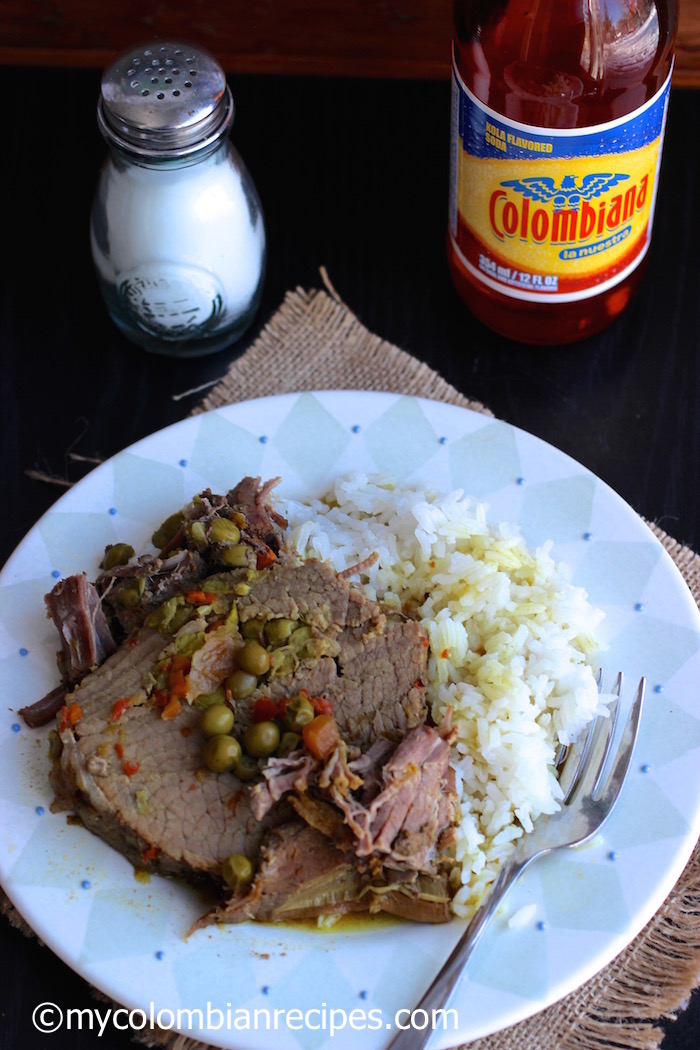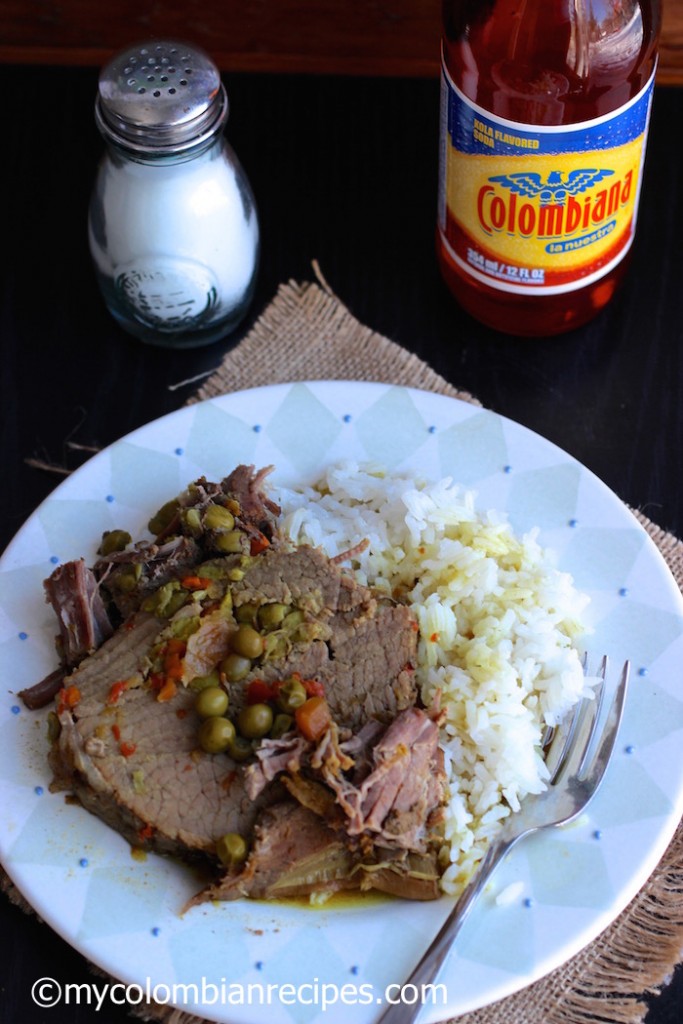 Autumn is definitely my favorite season. I love the beautiful colors of the changing leaves and that I can wear the clothes I love… boots, jeans and light jackets. I also love the fall because when the weather starts getting cold, I like to cook all of my favorite Colombian comfort food recipes.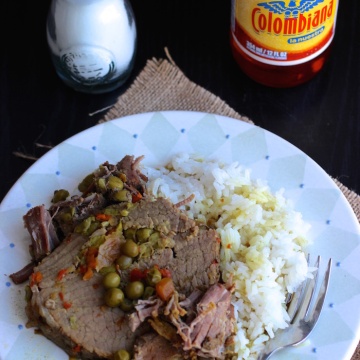 Stuffed Beef (Carne o Posta Rellena)
Ingredients
3

pounds

beef eye round roast

1

tablespoon

vegetable oil

2

garlic cloves

¼

cup

chopped onion

¼

cup

chopped red bell pepper

1

scallion

Salt and pepper

¼

cup

chopped bacon

½

cup

carrots and peas

½

tablespoon

tomato paste

½

tablespoon

ground cumin

½

tablespoon

sazon Goya with azafran

1 ½

cups

beef broth

½

pound

yuca

peeled cut into chunks

3

medium potatoes

peeled and cut into chunks
Instructions
Place the onions, garlic, red bell pepper, oil and scallion in a food processor and puree.

To create the cavity for the stuffing, use a long sharp knife and cut an 1 ½ to 2-inch hole through the center of the roast making a lengthwise slit. Turn the meat around and cut another slit in the same spot so that your knife completes the cavity.

Stuff the beef with the bacon, peas, carrots and half of the onion mixture, pushing with your fingers to be sure the filling goes all the way through. Tie the end of the beef so the filling does not come out.

Place the beef in a zip lock bag, add the rest of the onion mixture, salt and pepper.

Be sure the beef is covered with the marinade and refrigerate for at least 3 hours or overnight.

In a large skillet over medium-high heat, brown the meat on all sides in oil. When it is browned, put it in the slow cooker.

In a small bowl mix the beef broth, tomato paste, ground cumin, salt, pepper and sazon Goya. Pour over the beef, cover and cook on high for 4 hours. Add the potatoes and yuca after 3 ½ hours of cooking.
Nutrition
Calories:
853
kcal
Carbohydrates:
54
g
Protein:
82
g
Fat:
32
g
Saturated Fat:
12
g
Polyunsaturated Fat:
3
g
Monounsaturated Fat:
14
g
Cholesterol:
225
mg
Sodium:
597
mg
Potassium:
2151
mg
Fiber:
6
g
Sugar:
3
g
Vitamin A:
2034
IU
Vitamin C:
59
mg
Calcium:
119
mg
Iron:
9
mg
This Posta Rellena or stuffed beef is a popular recipe in my family. My grandmother used to make it a least once a week and all her kids follow the tradition, adding their own touch. Mamita would stuff the beef with pork, peas, carrots and potatoes, and cook it in the pressure cooker for 45 minutes. It was absolutely delicious! One of my uncles, on the other hand, uses cooked egg, pork belly, peas and carrots in his stuffing. I also love his variation and he uses the pressure cooker too. I made my recipe similar to my mom's, but I used a slow cooker, not a pressure cooker. Enjoy it!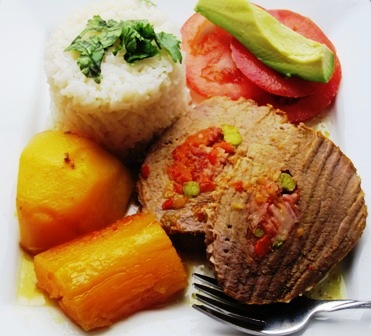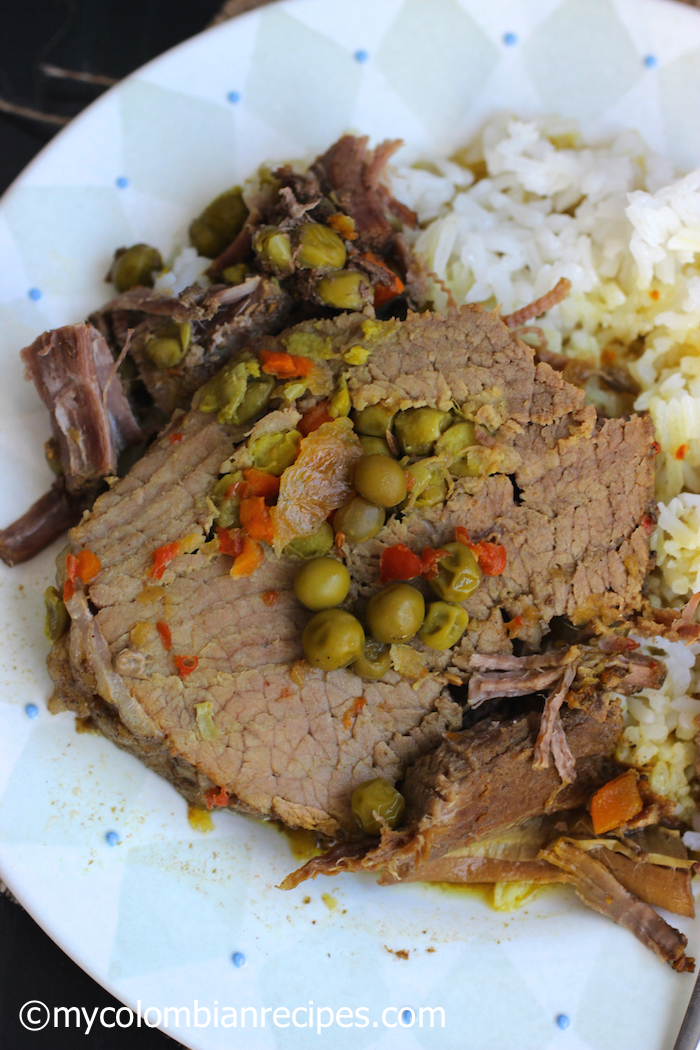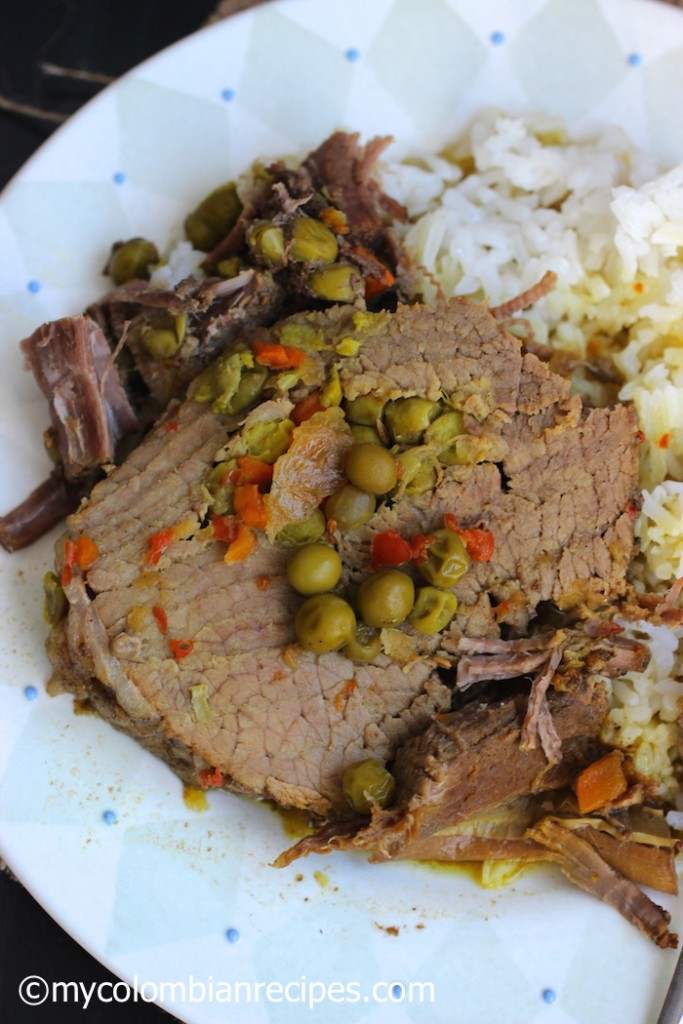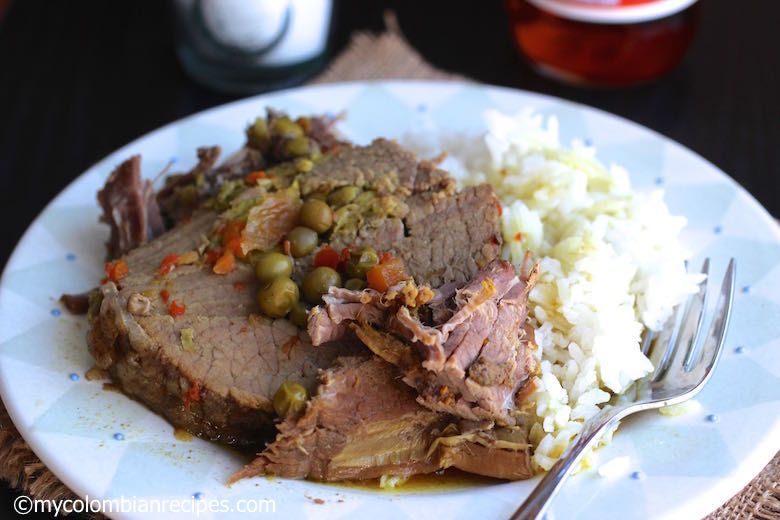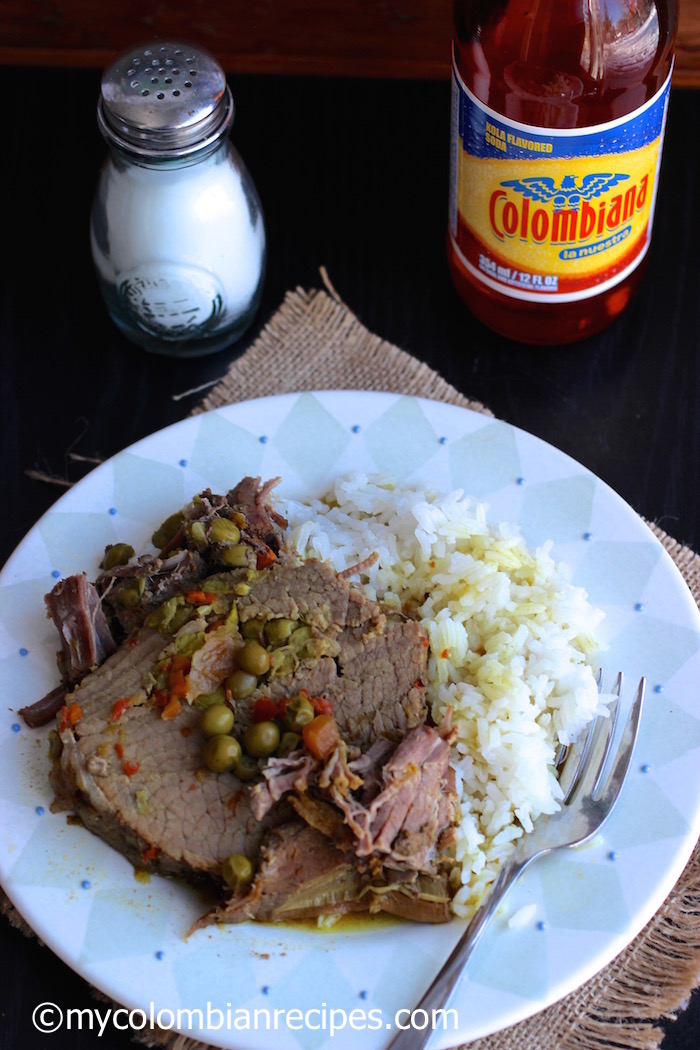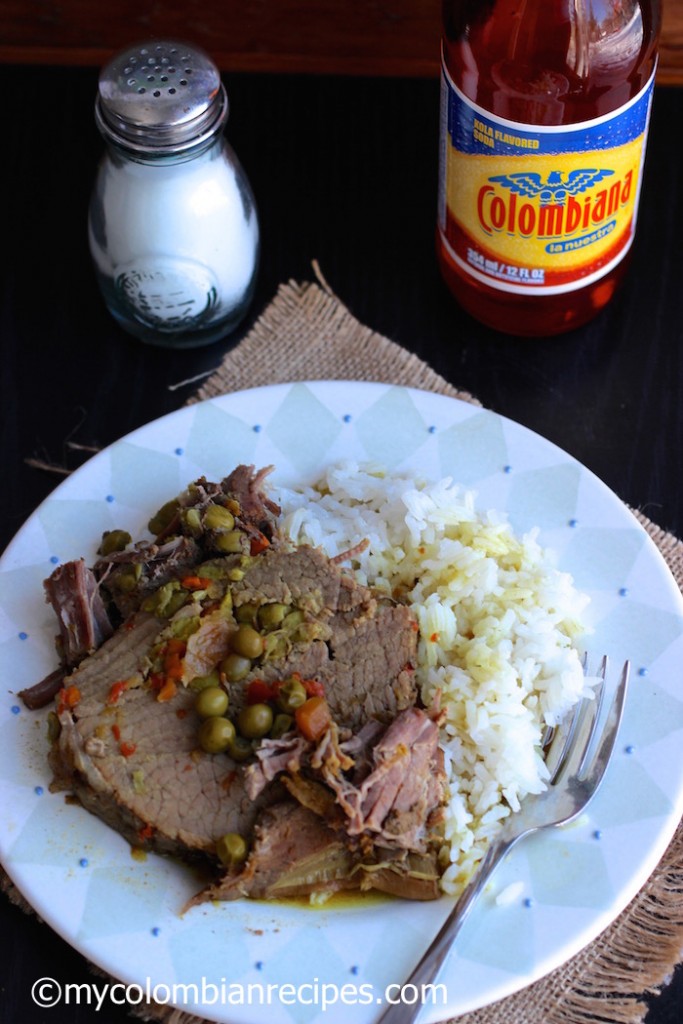 Note: If using a pressure cooker, cook for 45 minutes.