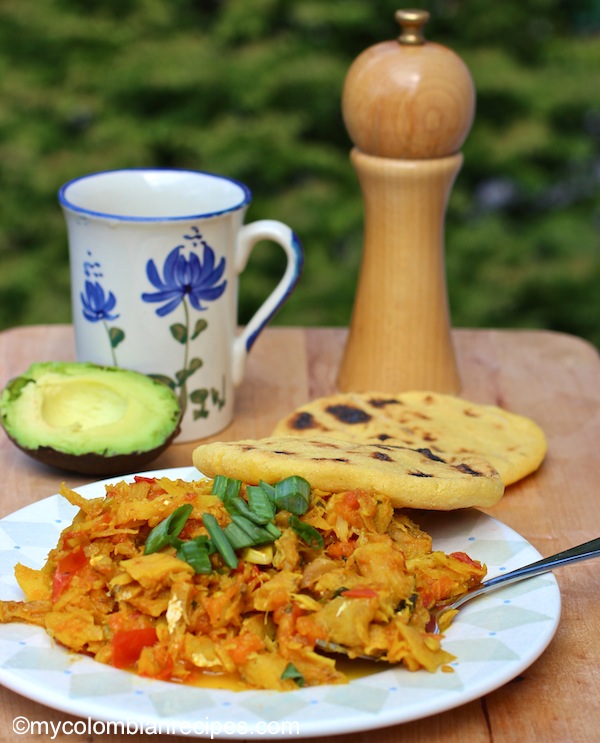 Picillo, also known as Pisillo, is a traditional Colombian dish from Los Llanos Orientales. This region covers most of the area of the departments of Arauca, Meta, Vichada and Casanare. Picillo is also a very popular dish in Venezuela, while each country has it's own variations, and can be made with dried meat or fish.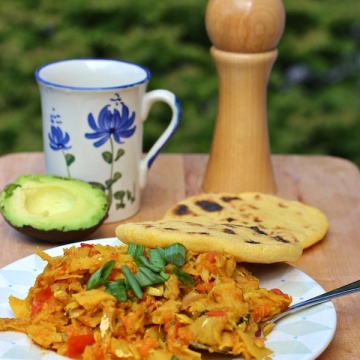 Picillo de Pescado (Salted Fish with Tomato and Onions)
Ingredients
1

pound

of salted codfish

bacalao

2

tablespoons

of oil

1

white onion

diced

3

scallions

diced

3

garlic cloves

chopped

1

red bell pepper

diced

2

large tomatoes

chopped

Salt and ground black pepper

1

teaspoon

of ground cumin

½

teaspoon

of ground achiote or color
Instructions
Soak the codfish overnight in water, changing the water 2 times.

In a medium pot, with enough water to cover the salted codfish, cook for about 15 minutes. Strain and remove any bones. Set aside.

In a large sauce pan warm the oil. Add the onion, scallions, red bell pepper, tomato and garlic. Cook until all the vegetables are soft. Season with salt and pepper. Add the fish, stir well and cook for about 5 minutes more.

Serve warm with arepa on the side.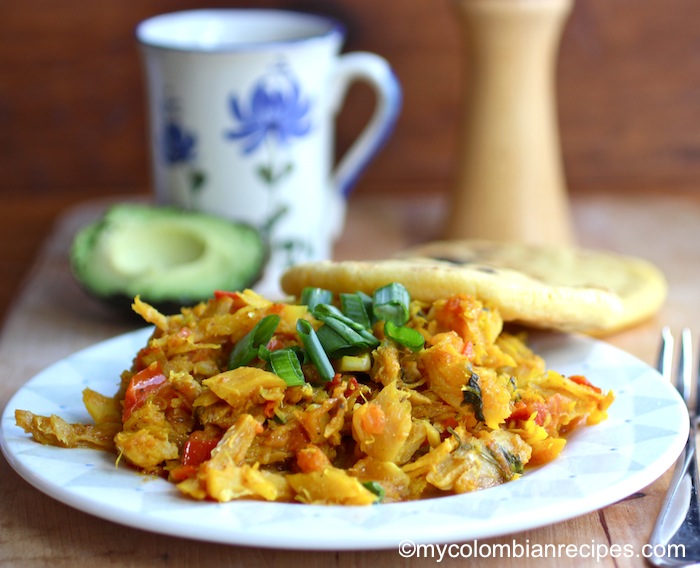 Picillo de Pescado is made with salted fish and hogao made with scallions, onions, garlic, peppers, cilantro, achiote and tomato. It is usually served for breakfast with arepa on the side. Some cooks also add scrambled eggs to their picillo, but I made it the traditional way.
Buen provecho!