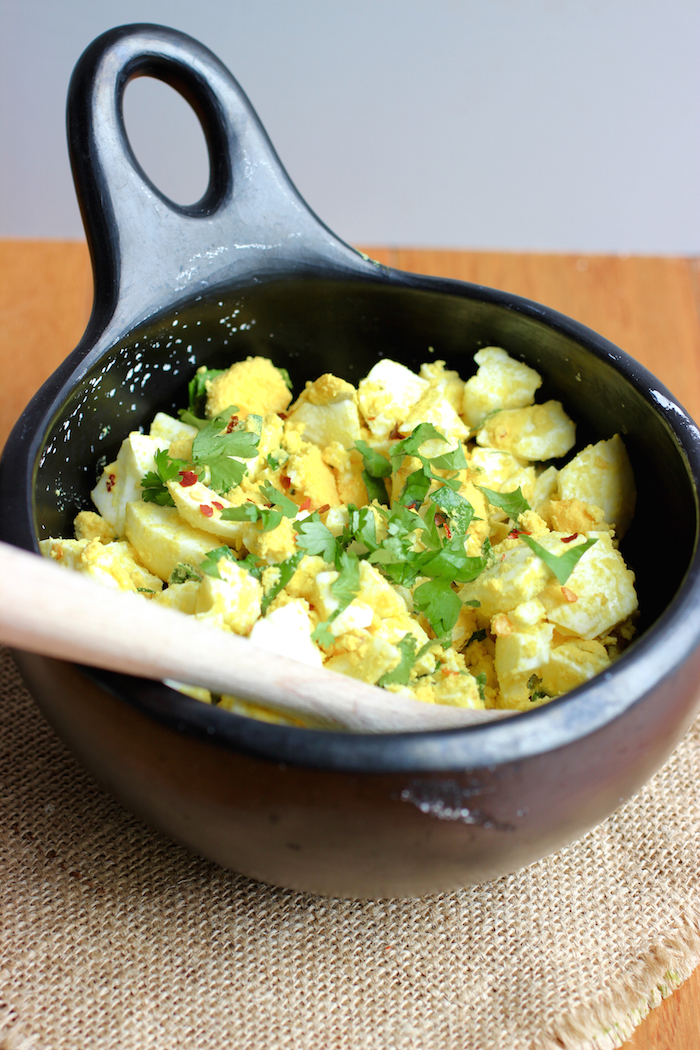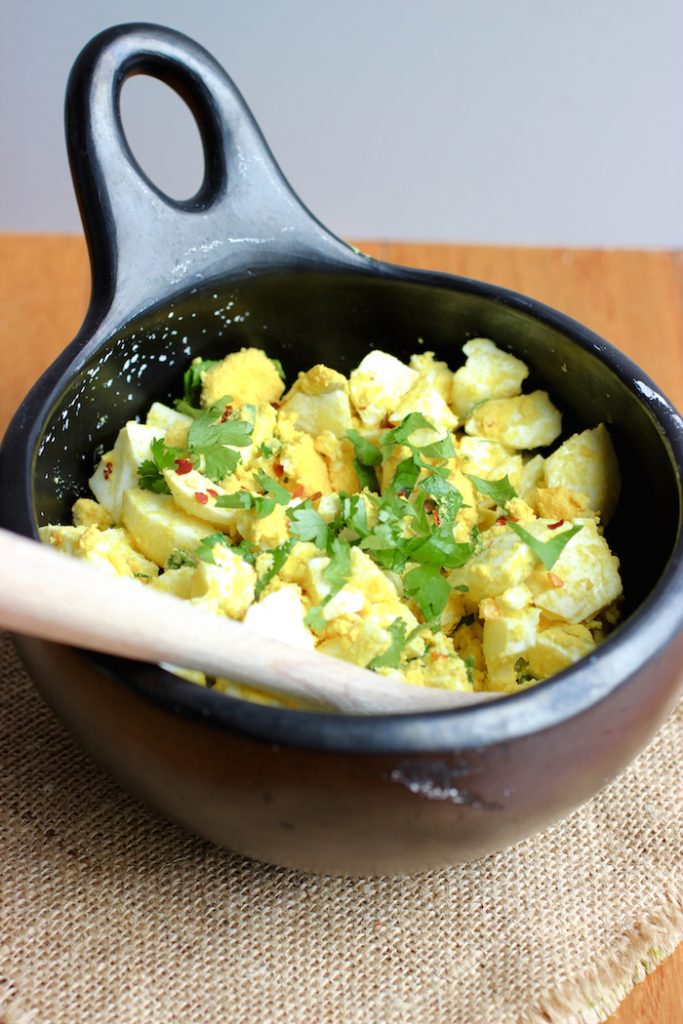 There are many different variations of ají in Colombia. It seems like every region and every cook around the country has their own recipe. Some of the traditional recipe variations include Ají de Mani (peanut hot sauce), Aji Picante (traditional Colombian hot sauce), Ají de Aguacate (avocado hot sauce) and this Ají de Huevo (hard boiled egg hot sauce).
This ají is popular in the Cundinamarca department of Colombia and it's usually added to soups, meats and vegetables. I personally like to serve it as a light version of an egg salad, but either way, if you like boiled eggs, you have to try this recipe.
Buen provecho!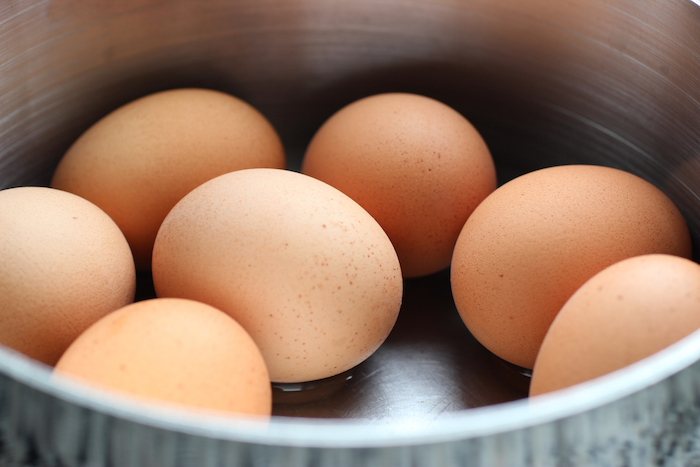 Ingredients:
7 large eggs
3 tablespoons white vinegar
3 tablespoons lemon juice
1/2 teaspoon dried chili flakes or to your taste
Salt and pepper to your taste
1/4 teaspoon sugar
1/4 cup finely chopped cilantro
2 tablespoons finely chopped fresh parsley leaves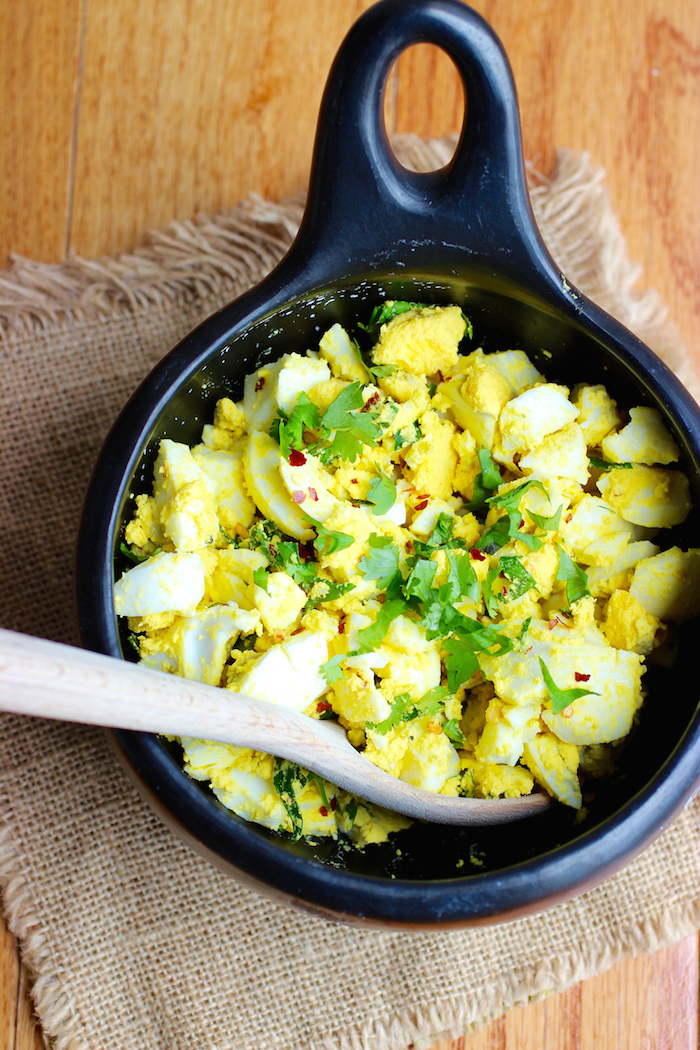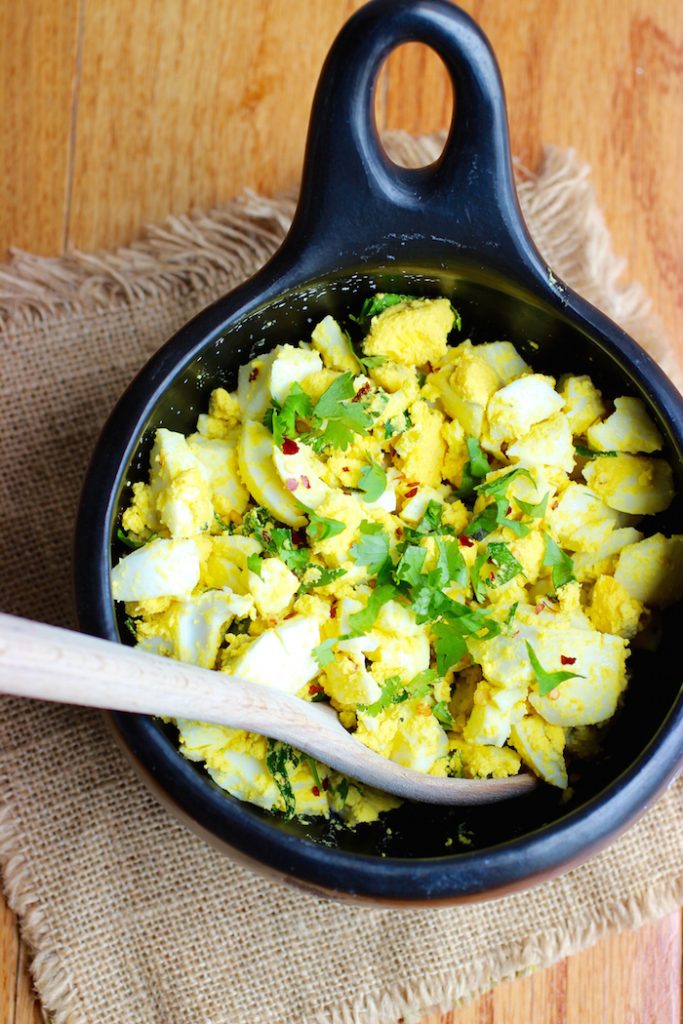 Instructions
Place the eggs in a pan in a single layer, and fill the pan with enough cold water so that it covers the eggs by about an inch. Bring to a boil over high heat, then remove the pan from the heat, cover, and let stand for 10 minutes.
Carefully pour out the hot water; place the pan in the sink and run cold water over the eggs until the pan is lukewarm, 1 to 2 minutes. Drain and refill with cold water, let stand until the eggs are room temperature, about 10 minutes.
Gently crack the eggs all over and peel under running water. Dry the eggs, then chop into small pieces.
In a bowl, whisk the vinegar, lemon juice, hot pepper flakes, salt, pepper, and sugar. Add the cilantro, parsley, and mix well. Add the chopped eggs and mix until well combined, taste and and adjust seasoning, if necessary. Serve or refrigerate until ready to use.
This was printed from MyColombianRecipes.com