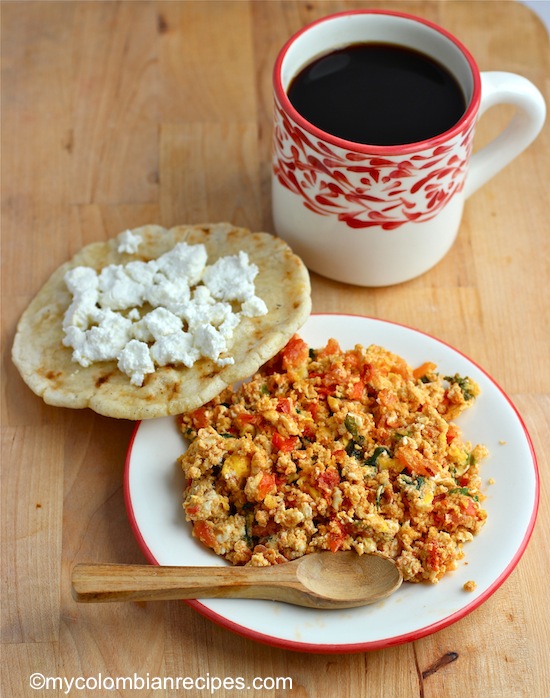 Huevos Pericos is a quick and easy egg recipe and one of the most popular breakfast dishes in Colombia which we serve with arepa, cheese and hot chocolate.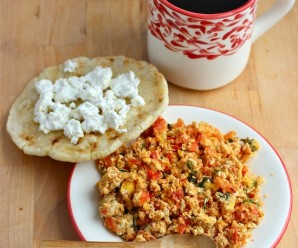 Huevos Pericos (Scrambled Eggs with Tomato and Scallions)
Ingredients
4

eggs

2

medium tomatoes

finely chopped

2

tablespoons

olive oil

4

tablespoons

chopped scallions

Salt to taste
Instructions
In a medium non-stick skillet heat the oil over medium heat. Add the tomatoes and scallions and cook about 5 minutes, stirring occasionally.

Meanwhile, in a small bowl beat the eggs and salt. Pour the eggs in the skillet with the tomato mixture and cook over medium heat, without stirring, until mixture begins to set.

Stir twice or until the eggs mix with the tomato and scallions and cook about 2 minutes or until the eggs are the consistency you like.

Transfer to a serving plate and serve with arepa or toast.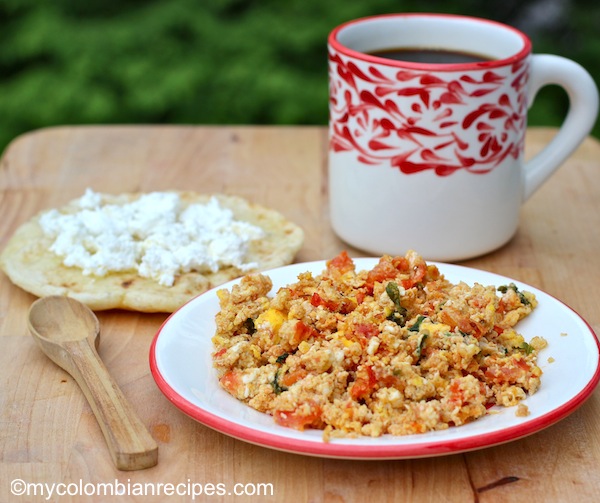 My mom makes the best huevos revueltos con tomate y cebolla. When I was a child she had to make them for me in a separate pan because I didn't eat scallions. Sometimes she would try to fool me and make the eggs and scallions together then take the scallions out of the eggs and told me that she made them in separate pan. But I always knew when she tricked me. Growing up I was a nightmare with food.
Buen provecho!