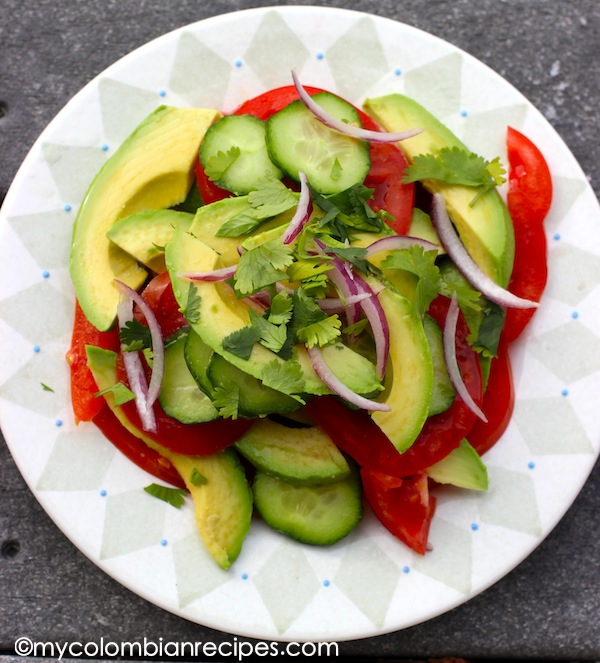 This Tomato and Avocado Salad is a simple, quick and delicious recipe and is one of my favorite salads, especially during the summer months, when you find beautiful tomatoes at local farm markets.
Enjoy it!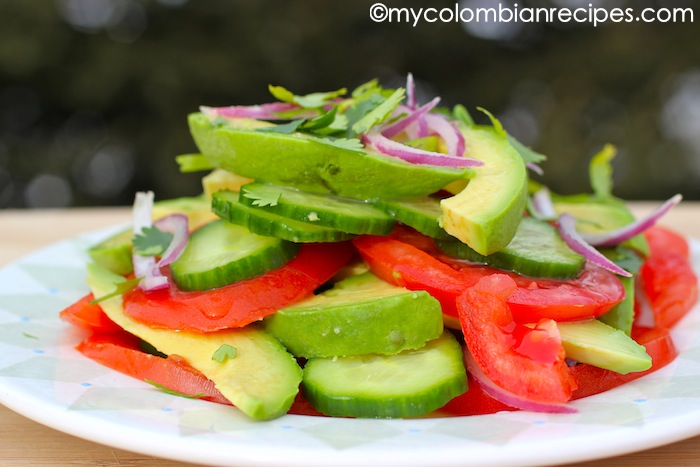 Ingredients
(4-6 SERVINGS)
SALAD:
2 large ripe tomatoes, sliced ¼ -inch tick
½ small red onion, thinly sliced
1 English cucumber, sliced crosswise
2 small avocados, diced
DRESSING:
2 limes
3 tablespoons white vinegar
1 tablespoon olive oil
Salt and pepper to taste
2 tablespoons fresh chopped cilantro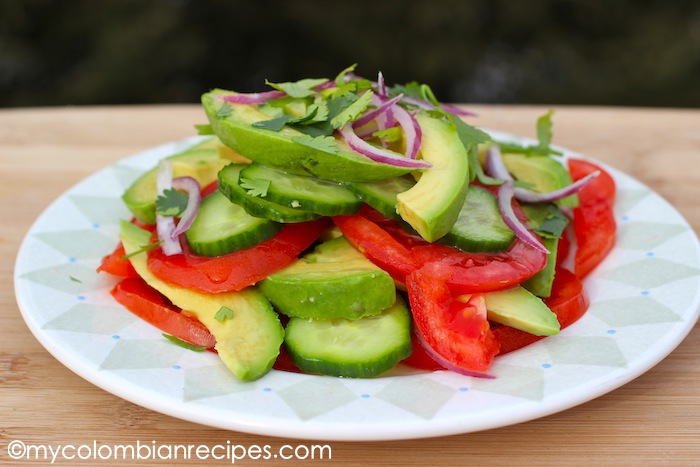 Directions
In a small bowl, whisk the vinegar, olive oil, salt, pepper, lime juice and cilantro, then set aside
Place half of the tomatoes slices in a large plate, top the tomatoes with half of the cucumber slices, half of the onions and half of the avocado pieces and repeat to make another layer on top. Drizzle with dressing and serve.
This was printed from MyColombianRecipes.com