Roasted Pork Leg is a dish full of flavor and very popular during the holidays in Colombia and Latin America. Like many traditional dishes, there are many variations depending on the country and the cook.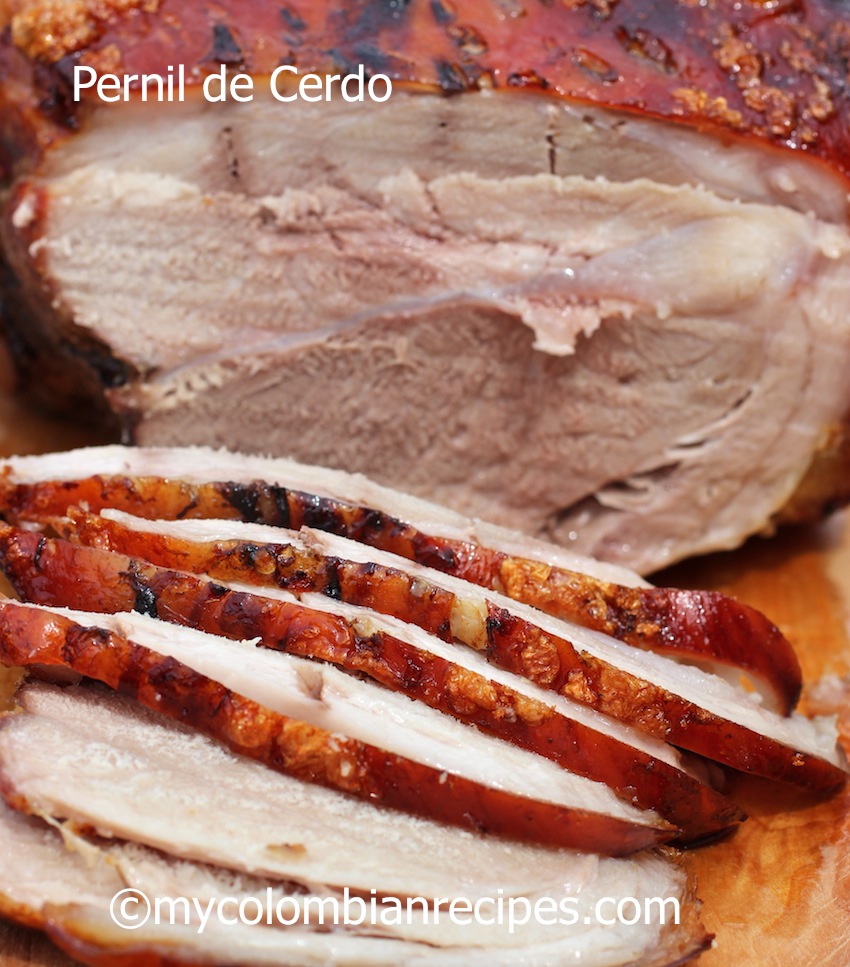 Almost every Sunday afternoon while growing up in Colombia, my family would get together at my grandmother's house. Cousins, uncles, aunts, and my immediate family would all gather and enjoy Mamita's cooking. There were times those family gatherings would be for something special, like birthdays, holidays, or to celebrate an achievement. That's when Mamita would pull out the best and most festive Colombian recipes. This Colombian-Style Pernil Asado is one of those dishes. Even today, it's a family favorite, and my mom and aunts make it as wonderful as Mamita did way back when...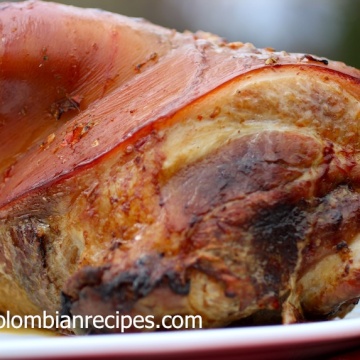 Pernil Asado Colombiano (Colombian-Style Roasted Pork Leg)
Ingredients
1

10 to 12 pounds bone-in pork leg

8

scallions

chopped

1

red bell pepper

diced

1

large white onion

diced

10

garlic cloves

crushed

3

tablespoons

of ground cumin

2

tablespoon

of white vinegar

Salt and pepper

to your taste

6

cups

of dark beer

1

tablespoons

of ground achiote
Instructions
Place pork in a large non-reactive roasting pan that fits in the fridge and your oven.

To make the marinade: Place the scallions, red bell pepper, onion, crushed garlic, ground cumin, vinegar, salt and pepper in the blender or food processor. Process until well combined.

Make deep incisions on both sides of pork leg and rub the marinade all over the pork. Cover pan with plastic wrap and let marinate for 24 hours in the fridge.

Pour the beer and ground achiote over the pork leg and let it marinate for another 24 hours, turning the leg every 8 hours. When ready to cook, remove from refrigerator and let sit at room temperature for 30 minutes.

Pre-heat oven to 325F . Cover roasting pan tightly with foil and place in oven on lowest rack to bake for about 5 to 7 hours or until tender. To keep the pork leg from drying out you will need to bathe the pork leg with the pan sauces, using a soup ladle, about every 20 minutes.

When the pork is tender remove foil from pan and let broil about 5 to 7 minutes, or until skin is crisp and crackling.
Notes
*The pork leg needs to marinate for at least two days to enhance the flavor. However, if you don't have the time, it is possible to marinate the pork just overnight.
*You can use the same marinade using pork loin for a faster recipe.
Nutrition
Calories:
110
kcal
Carbohydrates:
10
g
Protein:
5
g
Fat:
1
g
Saturated Fat:
0.3
g
Polyunsaturated Fat:
0.2
g
Monounsaturated Fat:
1
g
Trans Fat:
0.004
g
Cholesterol:
11
mg
Sodium:
16
mg
Potassium:
205
mg
Fiber:
1
g
Sugar:
2
g
Vitamin A:
615
IU
Vitamin C:
24
mg
Calcium:
42
mg
Iron:
2
mg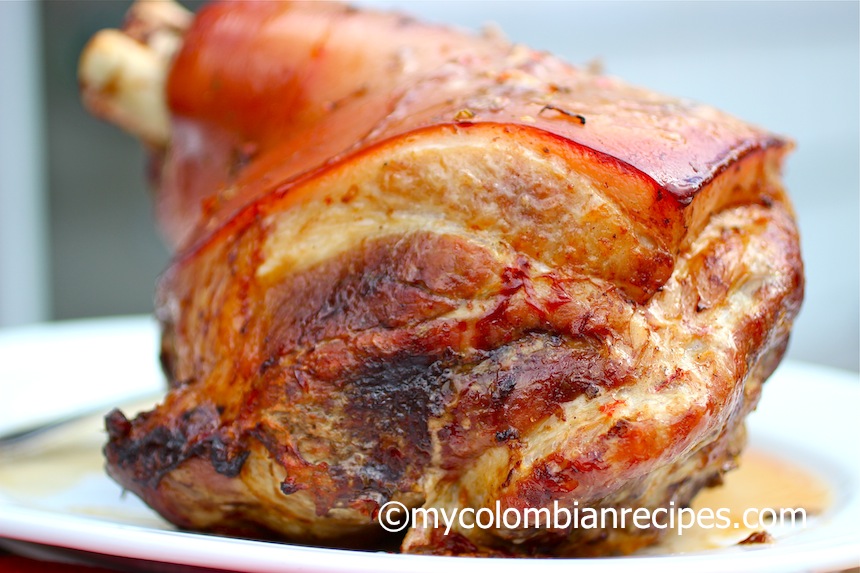 Pernil Asado, is pork leg, marinated in a sauce made with beer, onion, garlic, scallions, red bell pepper, achiote, cumin, then slow roasted in the oven for several hours. This recipe is time consuming, as the pork leg needs to marinate for at least two days to enhance the flavor. However, if you don't have the time, it is possible to marinate the pork just overnight. This is one dish that is definitely worth the wait!
Roasted Pork Leg is one of the most traditional and classic holiday dishes in Colombia and other Latin American countries, every country with its own version. It's a popular dish to serve on Christmas Eve and at New Year's Eve parties. Colombian Pernil Asado is not only served during the holiday season, but is also popular at other celebrations such as Mother's Day, Father's Day, graduations, weddings, baptisms and birthday parties. This is a delicious celebratory dish full of flavor that suits all occasions and festivities and will be the star of your dinner table. The leftovers are even better the next day for making sandwiches! I like to serve this dish with ripe plantains (tajadas de maduro), potato salad (ensalada rusa), and rice with cola (arroz con coca-cola) on the side. I hope you enjoy this pernil recipe as much as I do!
Buen provecho!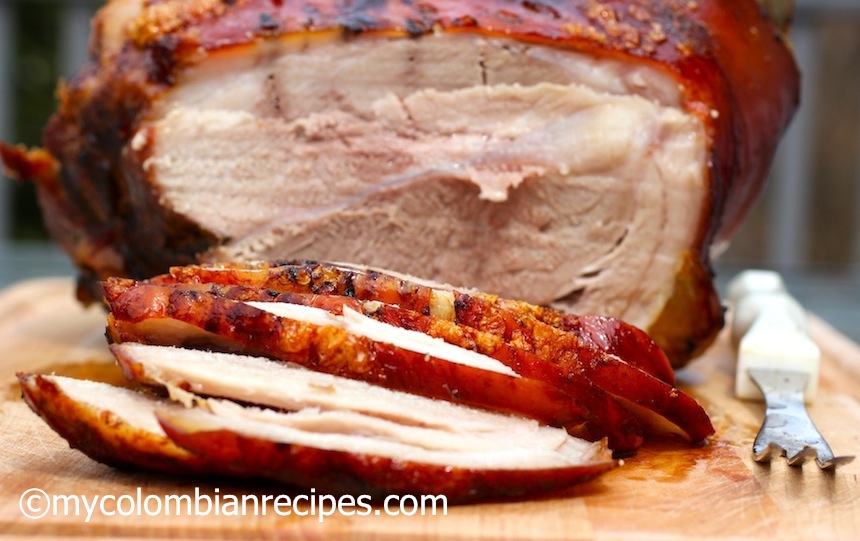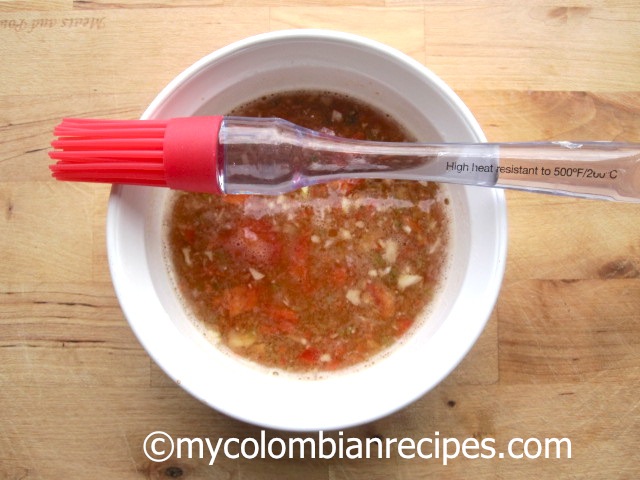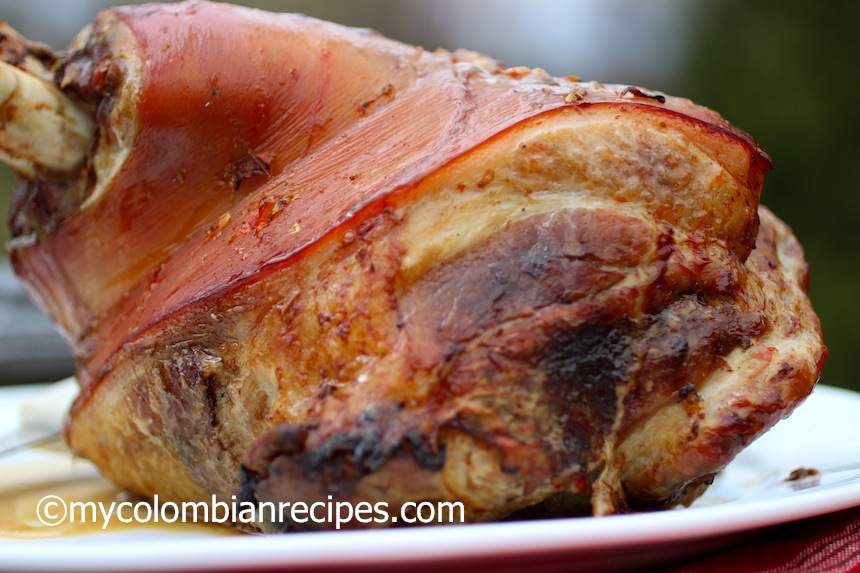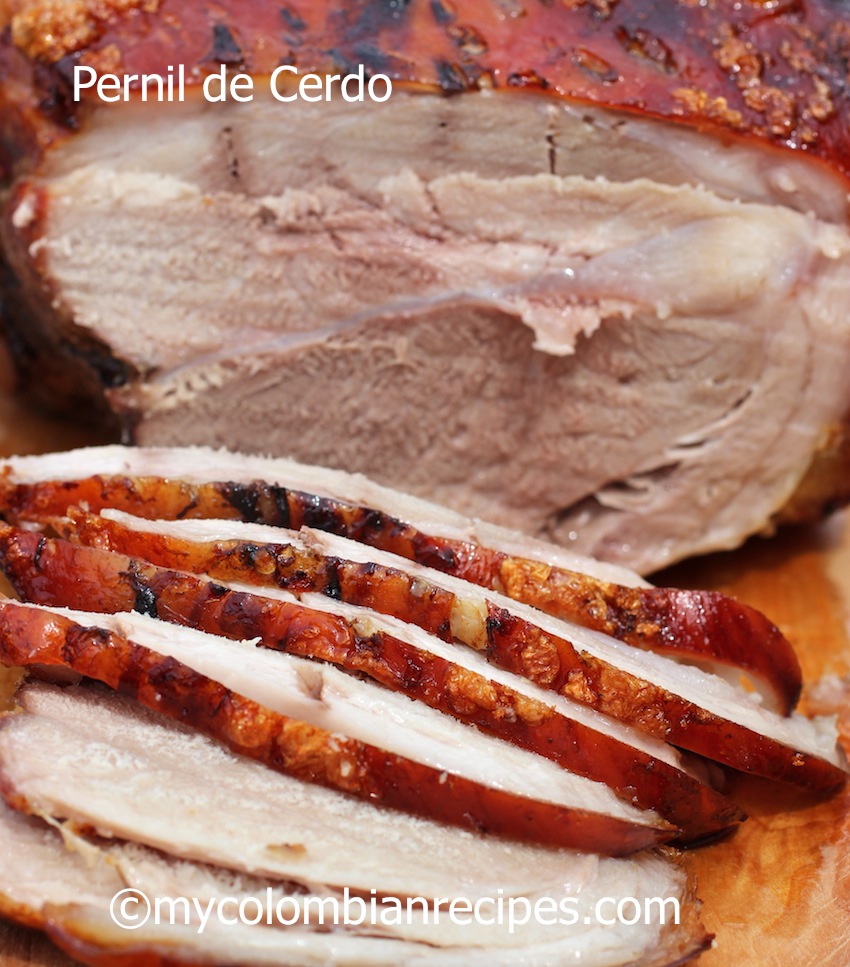 Other pork recipes perfect for dinner parties:
Roasted Pork Loin with Pineapple