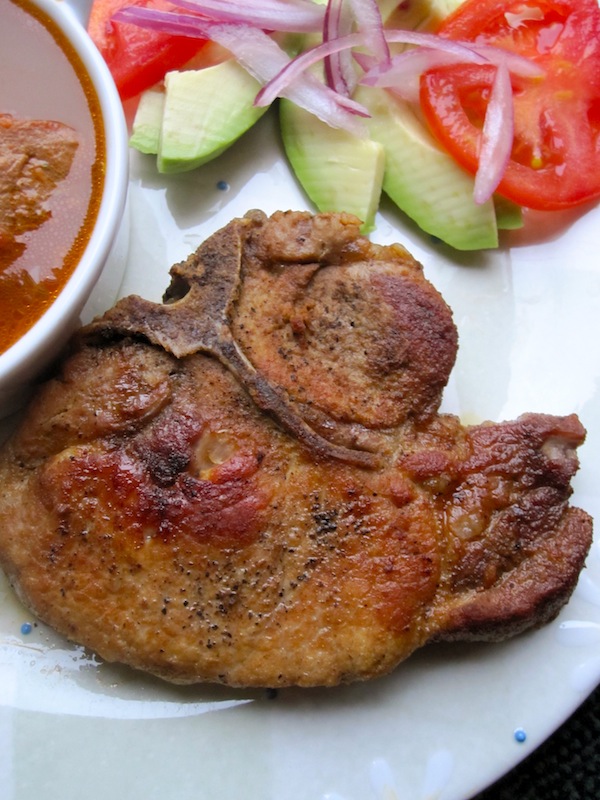 Believe it or not, whenever I'm going to visit my family in Medellín, before I arrive, I make a list of what I want to eat when I get there, and Colombian-Style Pork Chops are always on that list. This is traditional Colombian comfort food from the Boyacá department of Colombia!
My mom marinates the pork overnight in a mix of spices and herbs and the result is a moist, tender and delicious pork chop.
Buen provecho!
Ingredients
(4 servings)
4 pork chops, bone-in
Juice of 4 limes
4 tablespoons onion powder
6 garlic cloves, crushed
2 tablespoon ground thyme
1 tablespoon dried oregano
1 tablespoon ground cumin
Salt and pepper
1/4 cup olive oil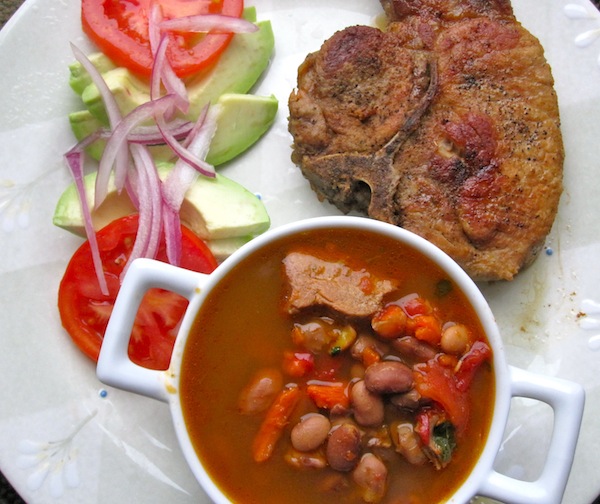 Directions
In a medium bowl mix the lime juice, onion powder, garlic, thyme, oregano, cumin, salt, and pepper.
Place the pork chops in a glass baking pan and add the lime mixture. Place in the refrigerator for 6 hours or overnight.
Place the pork chops in a pot filled with water. Cook for about 15 minutes over medium heat. Remove the pork chops from the pot and set aside.
Heat a large pan over medium heat and add the oil. When the oil is hot, place the pork chops in the pan and fry for 3 minutes on each side until golden brown.
This was printed from MyColombianRecipes.com