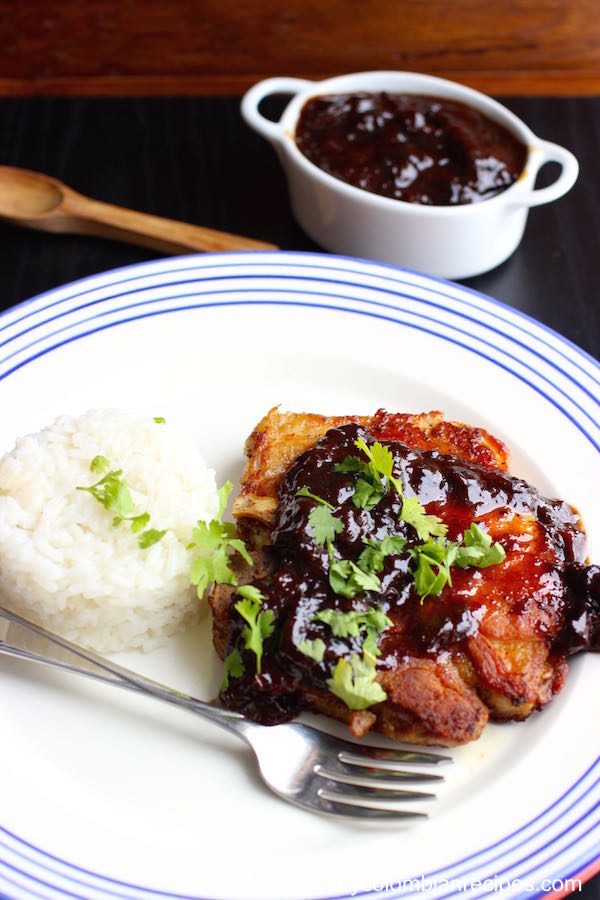 Colombians love all kinds of meat and pork is one of the country's favorites. I remember my grandmother saying that she did not have any food in the house with which to cook, yet the pantry and refrigerator were filled with food. For Mamita and her family, not having meat in the house was like having no food at all.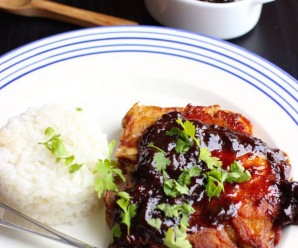 Pork Chops with Prune Sauce (Chuletas de Cerdo con Salsa de Ciruelas)
Ingredients
4

pork chops

¼

cup

salt

4

cups

water

2

tablespoons

olive oil

Prune Sauce

1

cup

pitted prunes

2

tablespoons

sugar

½

cup

of red wine

2

tablespoons

butter

1

cup

water

Pinch

of salt
Instructions
Disolve the salt in the water in a large bowl, place the pork chops in the mixture, cover and refrigerate for 20 minutes.

Remove the pork chops from the mixture and pat dry with paper towels.

Heat the olive oil in a large skillet over medium heat. Place the chops into the heated oil and cook about 5-7 minutes per side, depending on how thick the chops are. Transfer the pork chops to a plate.

Reduce the heat to medium low. In the same pan add the butter, prunes, water, pinch of salt and sugar. Cook for about 15 to 20 minutes, stirring occasionally with a wooden spoon. Add the wine and salt and continue cooking for 15 minutes more. Pour half of the sauce over the chops and serve immediately, using the remaining sauce as table gravy.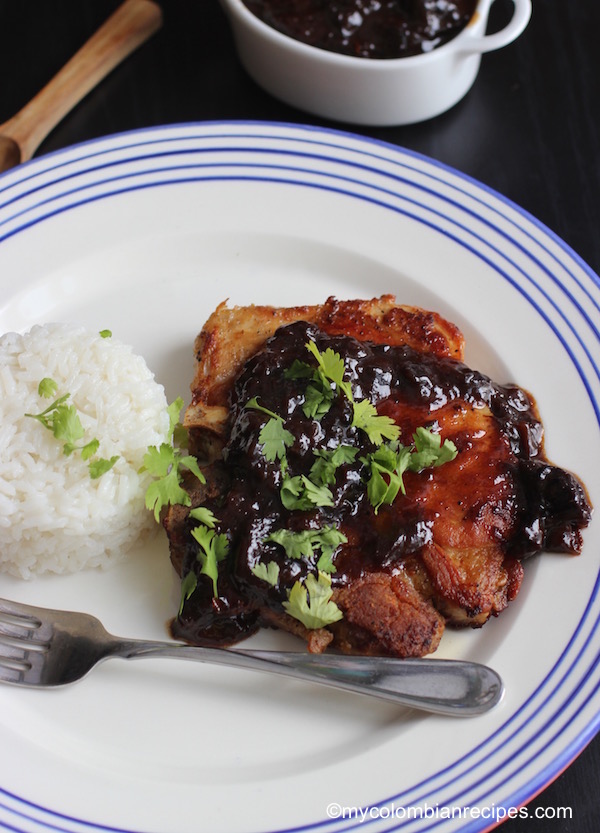 The Prune sauce or Salsa de Ciruelas goes great with the pork chops and you can use the sauce with other types of meat dishes as well. This sauce is very popular on Christmas Eve dinner and other holidays in Colombia.
Buen provecho!