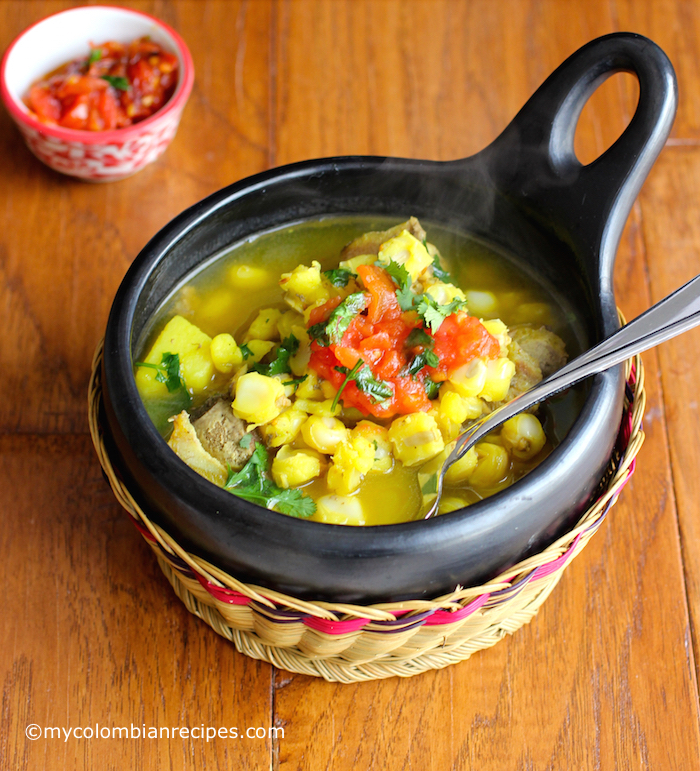 Do you have pork spine?, I asked the butcher at my local market. He looked at me like I was from another planet and said "no, we don't have that!" Okay, thank you, I said.
I was planning to make Sopa de Mute o Maiz Pelao, a soup that my grandmother used to make. She would add pork spine(espinazo de cerdo) and the flavor was fantastic. So I started getting the rest of the groceries and thinking about that soup I was craving so badly. Well, I decided to buy pork ribs and use them instead.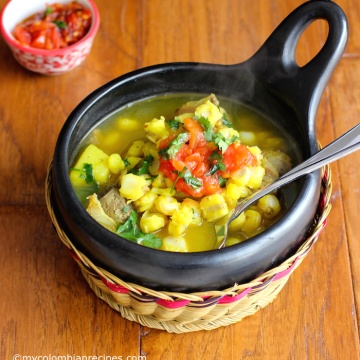 Colombian Yellow Hominy Soup (Sopa de Mute)
Ingredients
2

pounds

pork ribs or pork neck bones

8

cups

water

Salt and pepper

½

teaspoon

ground cumin

½

teaspoon

sazon goya with azafran or color

2

whole scallions

1

can

15.5 oz yellow hominy (maiz pelao amarillo)

2

medium potatoes

peeled and diced

¼

cup

chopped fresh cilantro

¼

cup

hogao

½

teaspoon

fresh thyme

Maiz pelao or Hominy
Instructions
Place a pot over medium-high heat. Add the water, salt, pepper, whole scallions, cumin, sazon Goya and pork ribs, bring to a boil. Reduce the heat to medium- low. Cook for about 35 to 40 minutes. Discard the scallions.

Add potato, hominy, thyme and hogao, cover and cook for 25 minutes more or until the pork is cooked.

Add the cilantro and serve.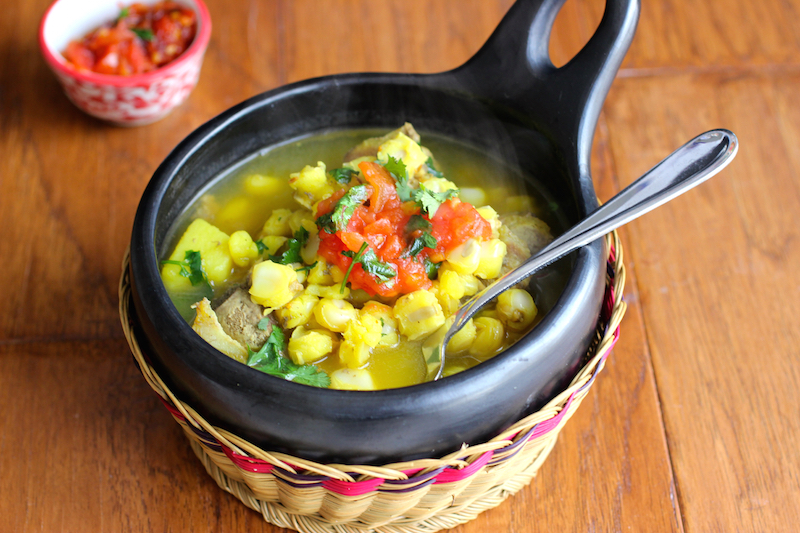 I made the soup yesterday for lunch and it was delicious. I did not miss the pork spine at all. After I had my soup I called my aunt in Florida and told her the story. She laughed and told me that in this country pork spine are called pork neck bones.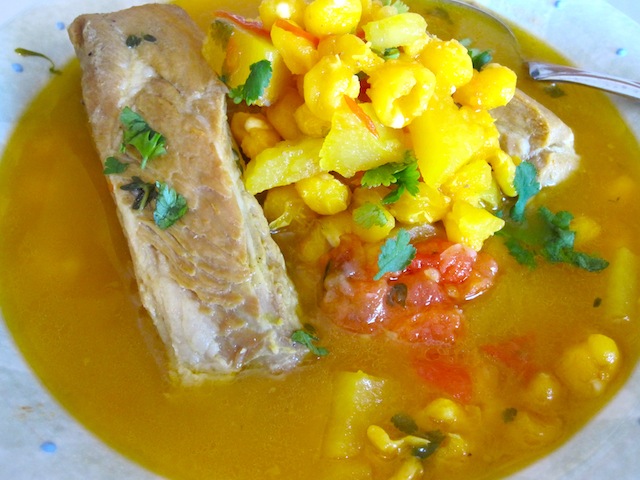 So, if you want to make the soup the way Mamita used to make it, ask your butcher for pork neck bones, but if you prefer my way, use pork ribs. Either way, it is a wonderful soup!
For those who don't know what hominy is, it is white or yellow dried corn and is used in Mexican pozole. In Colombia, we use it in arepas de maiz pelao, mazamorra or soups. You can buy it and cook it at home from scratch, or just buy it pre-cooked in cans.