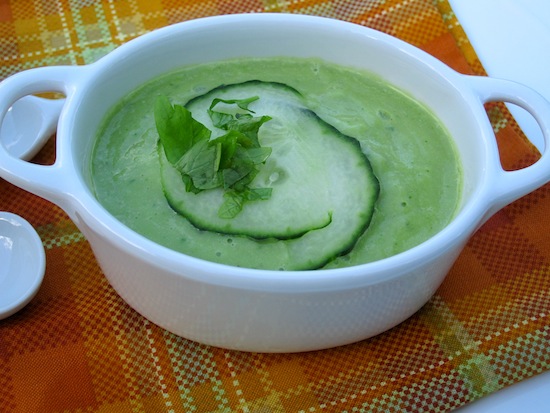 I love traditional tomato gazpacho and I have a special love for aguacates or avocados, hence this recipe. I can just eat avocados as a snack with a sprinkle of salt on top, and I always have them in my house. I was trying to make something different with them and that is how this recipe came to mind.
This Avocado Gazpacho is a terrific appetizer for summer parties.
Buen provecho!
Ingredients
(6 servings)
2 small avocados, peeled and diced
1/3 cup green bell pepper, diced
3 cups cucumber, peeled and diced
Salt and pepper
2 teaspoons lime juice
2 tablespoons cilantro
1 cup water
1/4 cup white vinegar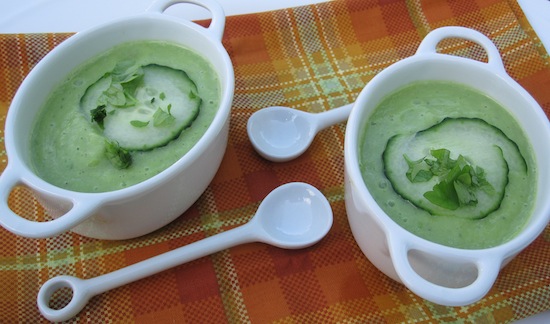 Directions
Place all the ingredients in a blender and blend until you have a smooth mixture.
Adjust seasoning and transfer to a bowl and refrigerate until very cold, at least 1 hour.
To serve, divide the gazpacho in bowls or cups and garnish with cucumber and red pepper.
This was printed from MyColombianRecipes.com