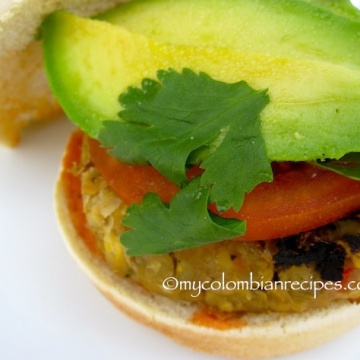 Lentil Patties or Meatless Burger
Ingredients
1

cup

lentils

rinsed

3

cups

of vegetable broth

1

carrot

peeled and diced

2

garlic cloves

1

whole onion

1

canned chickpeas

½

cup

onion

shredded

2

scallions finely chopped

¼

cup

red bell pepper

finely chopped

2

teaspoons

ground cumin

¼

cup

fresh cilantro

finely chopped

Salt and pepper

Vegetable oil to cook the patties

Buns or pita bread

Avocado
Instructions
Place the lentils and broth in a medium pot, bring to a boil and reduce the heat to medium-low and simmer for about 10 minutes, adding more broth or water if necessary.

Drain the lentils, discard the vegetables and set aside to cool. Meanwhile using a potato masher or a fork, puree the chickpeas.

In a large bowl mix the chickpeas, onions, scallions, ground cumin and fresh cilantro and season with salt and pepper. Add the cooled lentils and mix well.

Make some patties and place on a plate lined with parchment paper. Place in the fridge for about 30 minutes.

Place about 2 tablespoons of vegetable oil in a frying pan. Fry the patties until golden on all sides. Serve warm.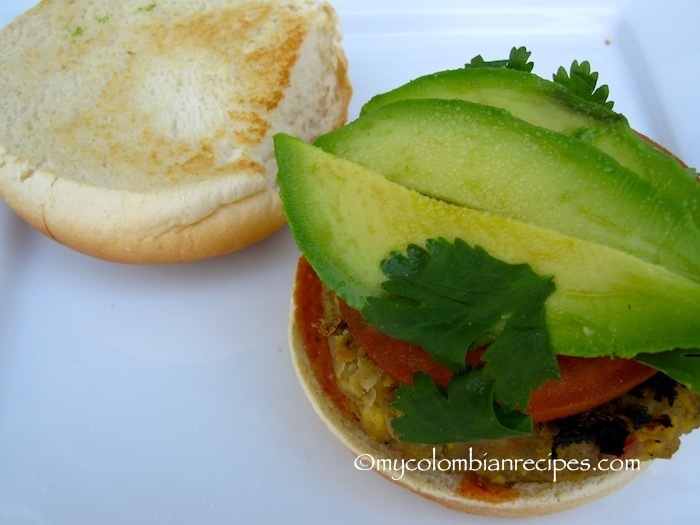 Although I love meat, I don't eat it as much as I would like. If you are a regular reader, you know that my husband doesn't eat meat, so I am always making meatless dishes that meat eaters like me and my kids will love too.
I added avocado slices and pink sauce (salsa rosada) to the burgers and they were fantastic. I didn't miss the meat, and my husband was happy! I made these lentil patties about a month ago and we all loved them, yet somehow I forgot about them until now, when I saw the recipe pictures on my computer. So, finally, here's the recipe.
Buen provecho!