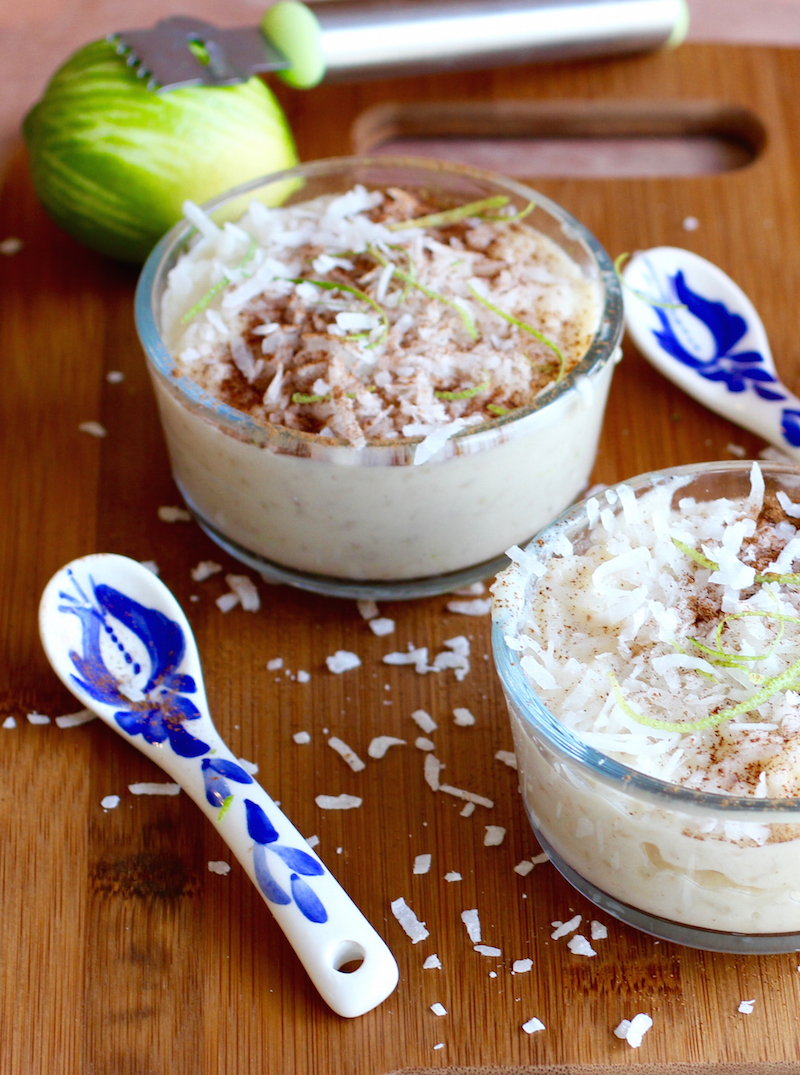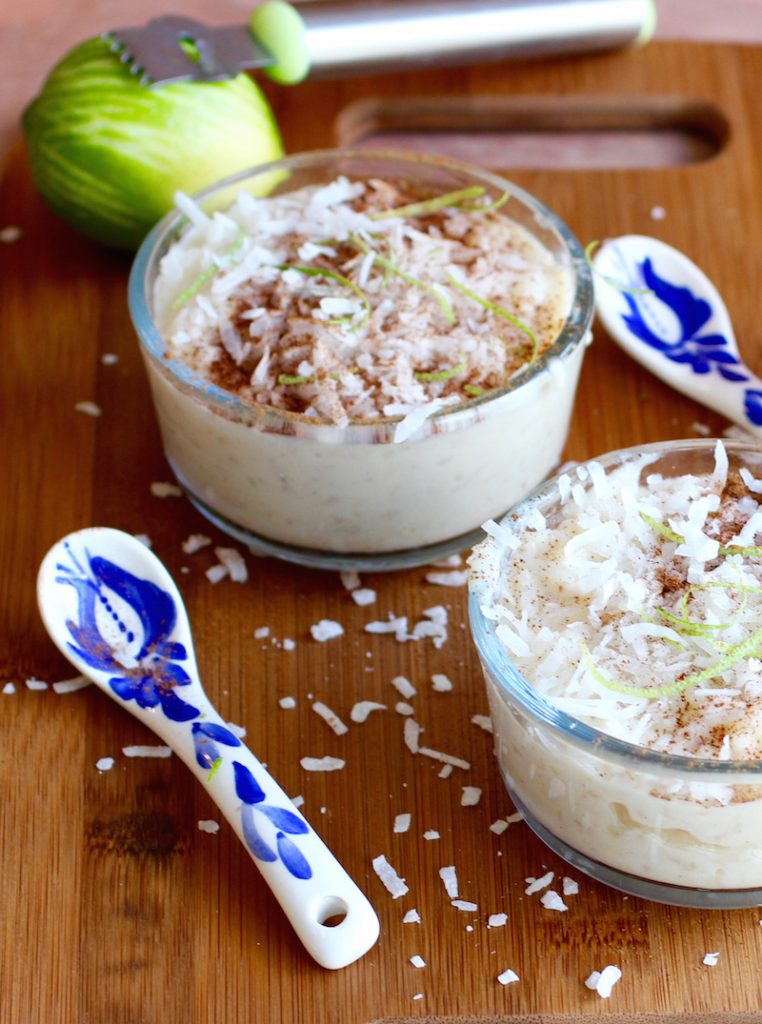 Arroz con Leche or Rice pudding was one of my grandmother specialties for as long as I can remember, and from what I understand, something she had been making since my mom was a little girl. It's a very simple dessert with simple ingredients, but it's one of those feel-good dishes that comforts you when you see it on the table. It really shows that food doesn't always have to be fancy, but it should make people feel happy.
Rice pudding is more than a just a dessert for me. Each time I put a pot of Arroz con Leche on the stove, the aroma alone brings back happy memories of my grandmother. I shared my traditional recipe here, I am always looking for new ways and flavors to make it.
I've eaten it warm, at room temperature and chilled, and I enjoyed each one, and don't really have a favorite. It has a creamier consistency when warm, and then firms up a bit as it cools, so go with whatever your personal preference is!
Buen provecho!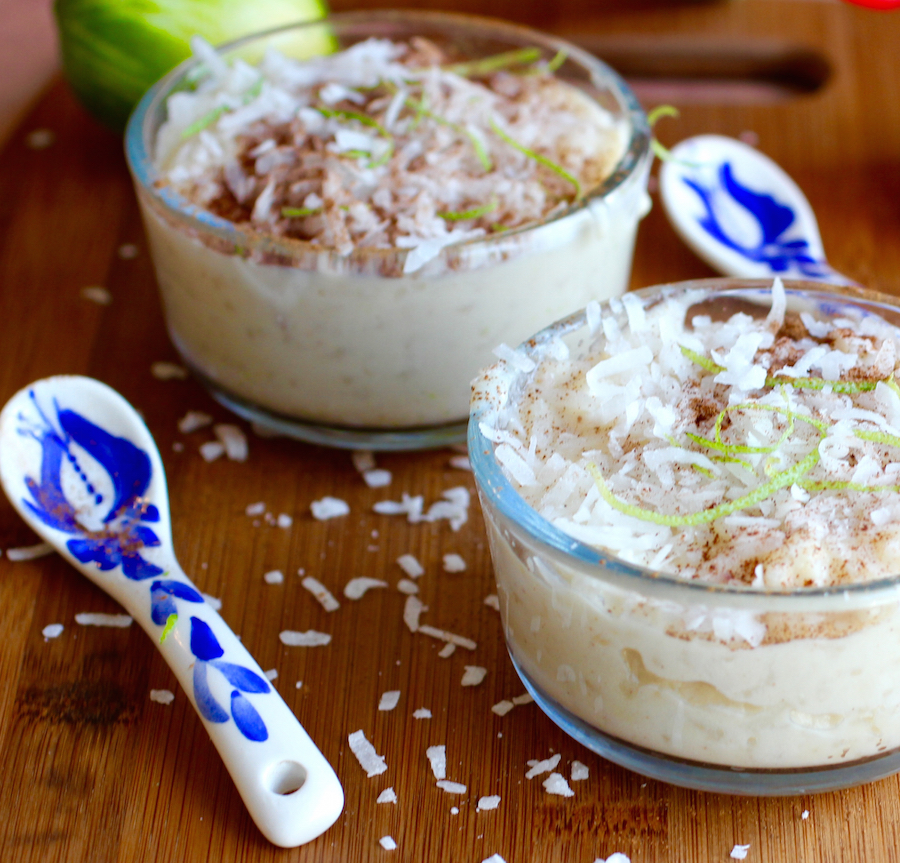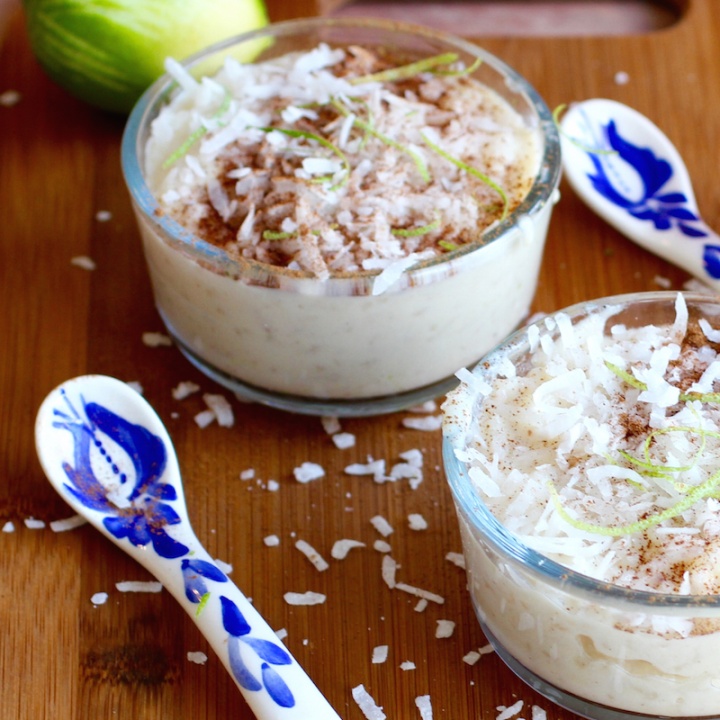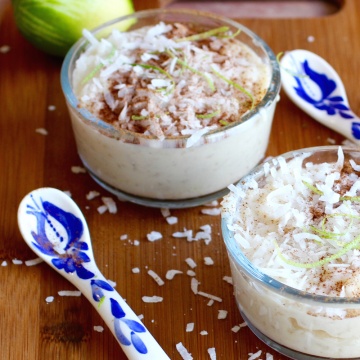 Lime Rice Pudding
Ingredients
1

cup

long-grain white rice, washed

¼

cup

water

3

cinnamon sticks

3

cups

whole milk

1

cup

heavy cream

Pinch salt

1

tablespoon

vanilla extract

12 oz

can sweetened condensed milk

1 can

Zest of 1 lime

Juice of 4 limes
Instructions
Place the rice and the water in a pot, bring to a boil and reduce the heat to medium heat and cook for 5 minutes.

Add salt and milk. Stir well to mix and cook uncovered for approximately 20 minutes.

Reduce heat to medium-low. Add the cream, sweet condensed milk, lime zest, and lime juice. Stir with a wooden spoon. Cook for 1 hour or until the rice pudding thickens to desire consistency.

Stir often, remove from heat and let cool at room temperature. The consistency should be very creamy. Refrigerate for a least 1 hour or overnight. Sprinkle ground cinnamon and serve.
Nutrition
Calories:
341
kcal
Carbohydrates:
34
g
Protein:
7
g
Fat:
19
g
Saturated Fat:
12
g
Polyunsaturated Fat:
1
g
Monounsaturated Fat:
5
g
Cholesterol:
67
mg
Sodium:
72
mg
Potassium:
244
mg
Fiber:
1
g
Sugar:
8
g
Vitamin A:
791
IU
Vitamin C:
1
mg
Calcium:
196
mg
Iron:
1
mg