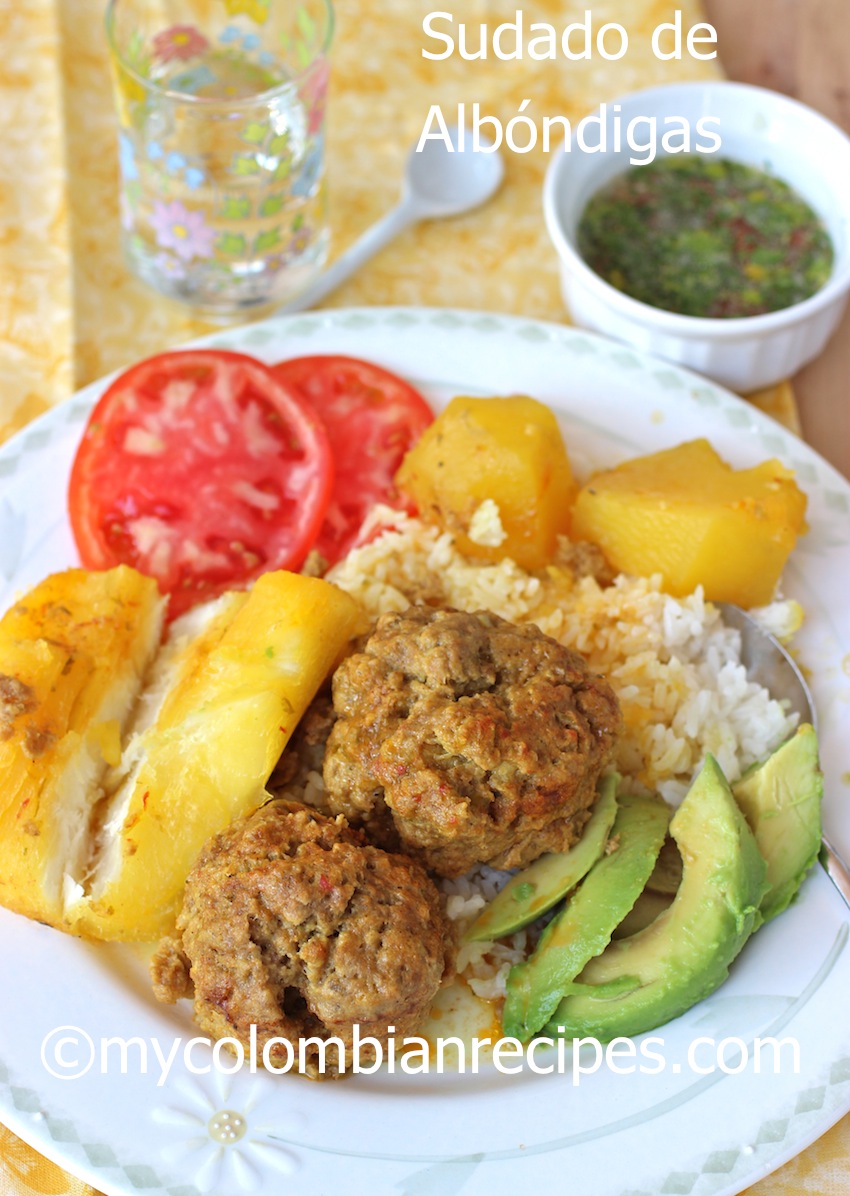 Sudado is a very common dish in Colombia. You can also make sudado with chicken, beef or pork instead of meatballs. My grandmother made this Sudado de Albóndigas at least once a week. When you talk about something that's truly Colombian, there is nothing more typical than "sudado" or stew. We serve Colombian Sudados over white rice.
Ingredients
(4 SERVINGS)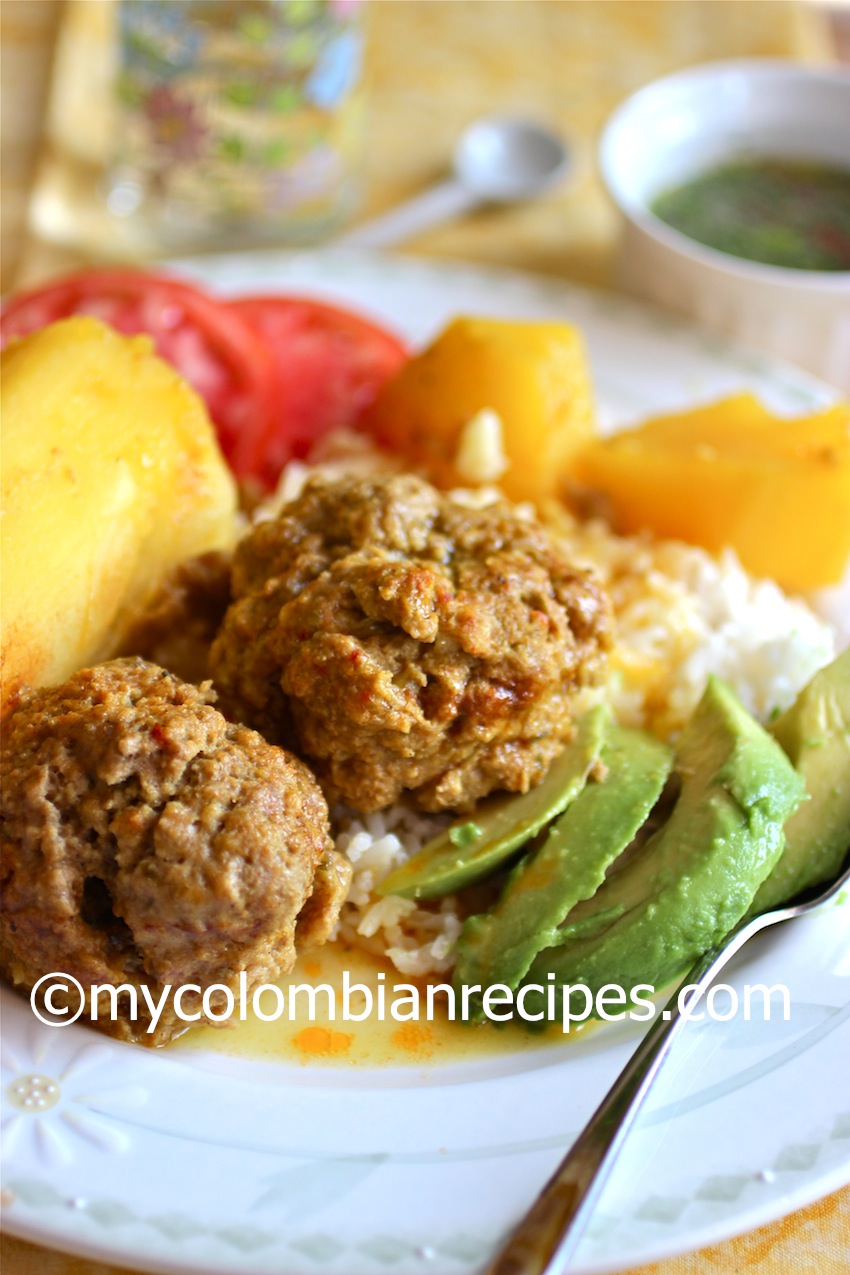 Directions
MAKE THE MEATBALLS
In a large bowl, combine the beef, pork, aliños, salt, cornmeal and water. Knead with your hands until well mixed.
Shape the mixture into 8 meatballs, set them on a plate.
MAKE THE STEW
In a large pot, place the water, beef bouillon, meatballs, aliños, salt and sazon Goya; simmer over low heat, covered about 40 minutes.
Add the potatoes and yuca. Then cover and cook for an additional 35 minutes, until the potatoes and yuca are tender. Check frequently and add additional water as necessary.
Uncover, check to see if the potatoes and yuca are tender, add chopped fresh cilantro, and serve over white rice.
This was printed from MyColombianRecipes.com