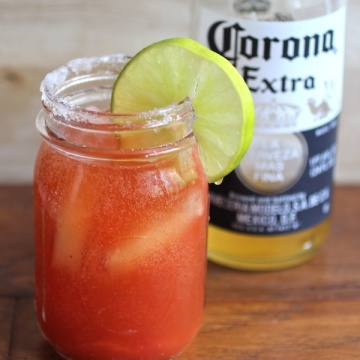 Michelada Recipe and Happy New Year!
Ingredients
2

cups

of cold Mexican beer

I used Corona

¾

cup

tomato juice

¼

cup

fresh lime juice

¼

teaspoon

hot sauce

I used Tabasco

2

tablespoon

salt

1

teaspoon

Worcestershire sauce

½

teaspoon

chili powder
Instructions
Mix the beer, tomato juice, lime juice, Worcestershire sauce, hot sauce, and chili powder.

Place the salt on a small plate. Rub the rims of large glasses with lime wedges and dip the glasses in the salt mixture.

Fill glasses with ice and add the Michelada mixture and garnish with lime slices.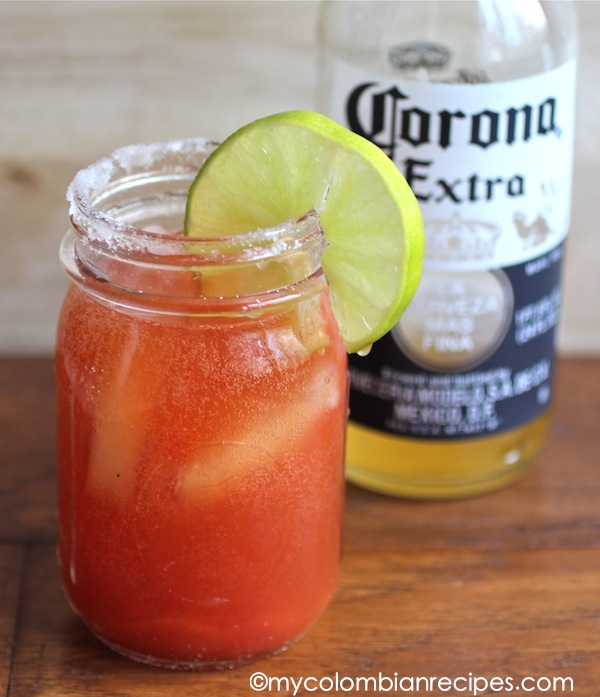 I have always been a big fan of Michelada, a beer based Mexican cocktail. While living in Colombia, I often went to a Mexican restaurant in Medellín where I always ordered this wonderful drink. Last week, I was thinking about that restaurant and began craving Micheladas. So, I made my own Michelada cocktail and it turned our perfect!
If you're looking for a VERY SIMPLE and delicious drink to ring in 2013 (or just a random weekend drink later in the year), this recipe can't be beat.
Thanks to all of my readers! It was a great year of food and fun on My Colombian Recipes. What recipes would you like to see on this blog in the New Year? I am looking forward to another great year in 2014.
Thank you for your continued support and Happy 2014, everyone!