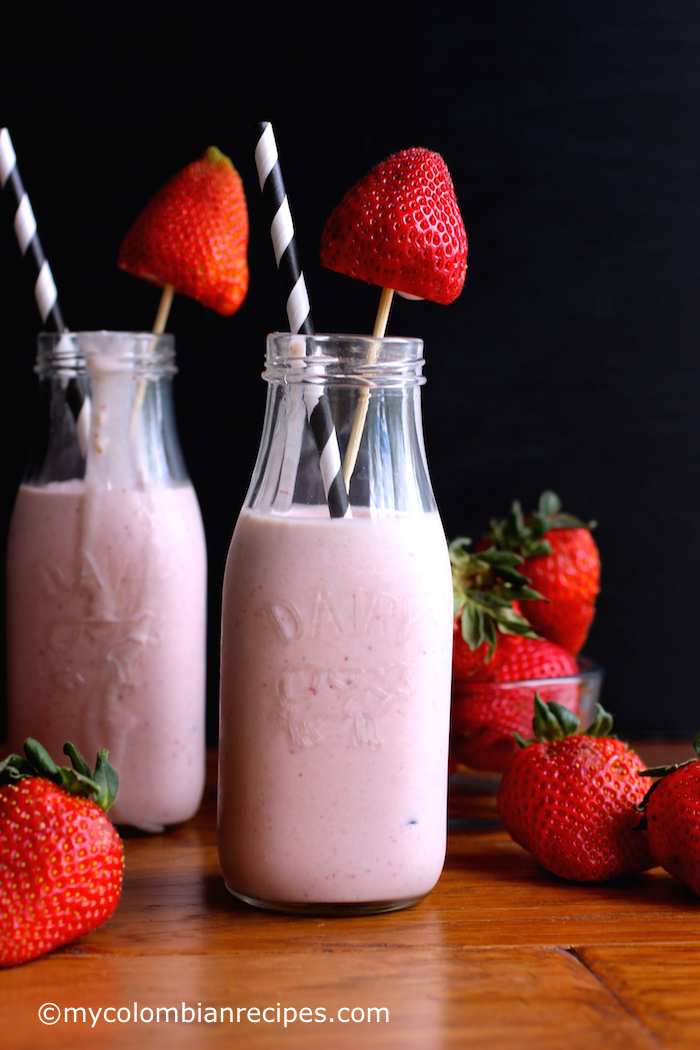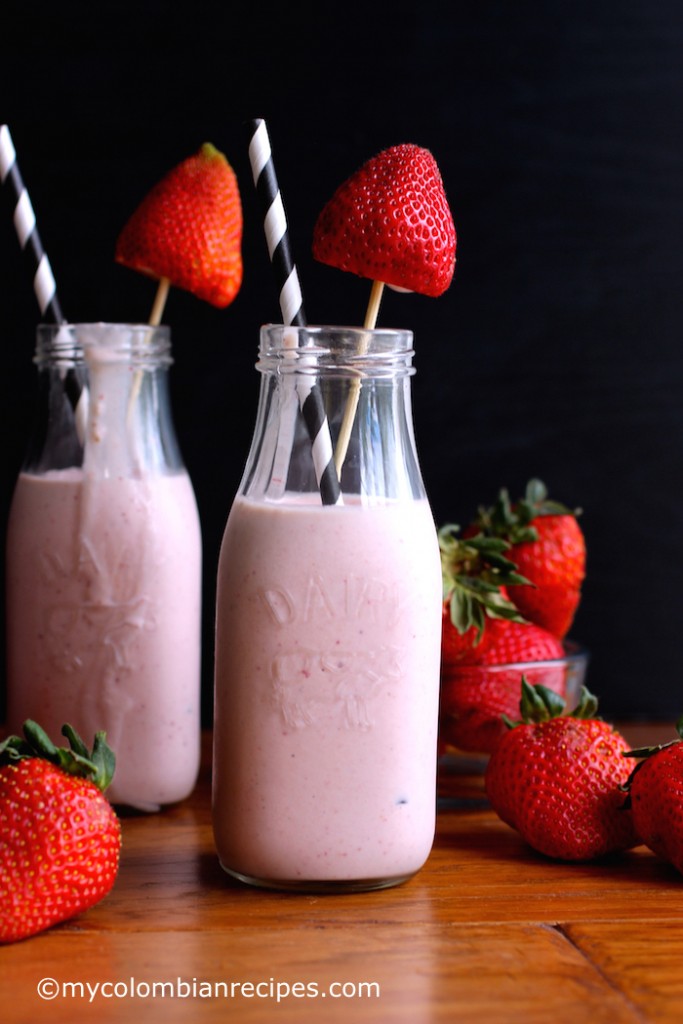 Classic Piña Colada is one of my favorite cocktails, however, on a trip to Cartagena many years ago, I fell in love with a Fresa Colada from the hotel where I was staying. It was incredible! Sweet, creamy and irresistibly pink.
Last week, having bought a lot of organic strawberries, I remembered that delicious drink and decided to recreate it at home. It was very easy to make and absolutely delicious.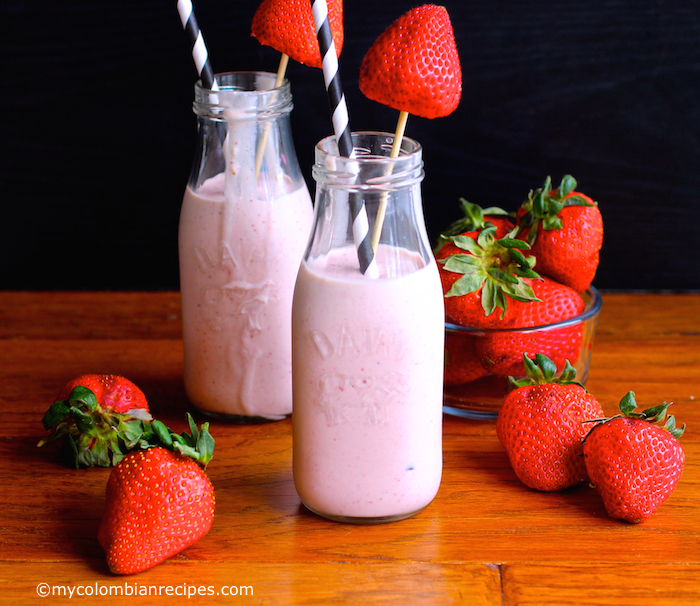 It will also be delicious combining raspberries with the strawberries. You can make a kids version as well, by omitting the rum. Enjoy this wonderful drink on a warm day!
Buen provecho!
Ingredients
(2 to 4 servings)
1 pound strawberries, hulled and cut in half
3/4 cup of coconut milk
1 cup of vanilla ice cream
4 tablespoons of condensed milk (or to your taste)
White rum (to your taste)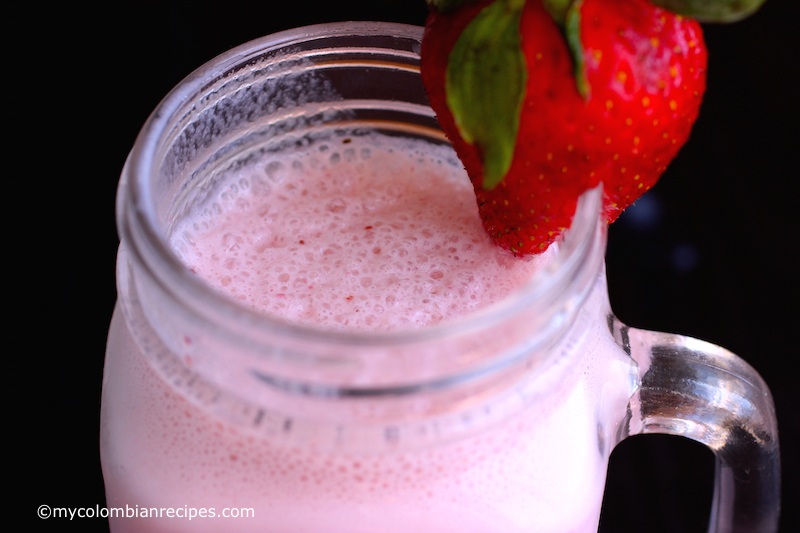 Directions
In a blender, combine all the ingredients. Taste and add extra rum or sweet condensed milk, if desired.
Pour into glasses and serve immediately.
This was printed from MyColombianRecipes.com