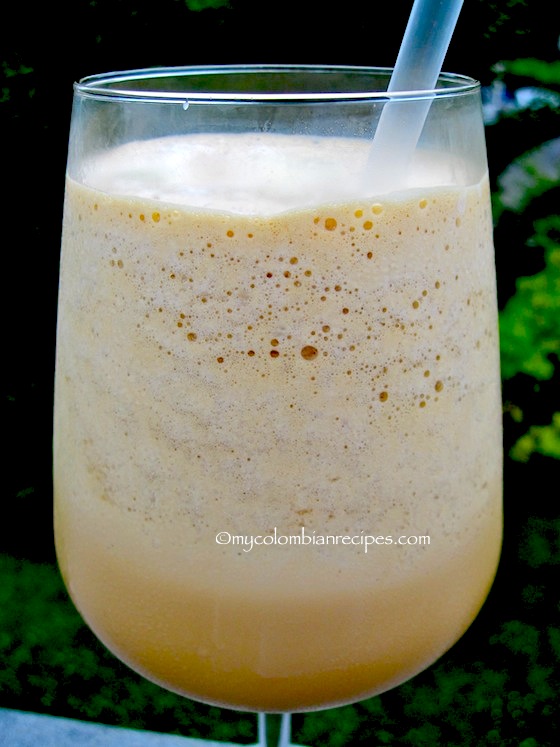 I am a huge coffee fan and this Simple Homemade Ice Coffee is my best friend. If you like coffee, it just might be yours, too! This dessert-like drink is creamy, sweet and delicious!
This Café Helado is ideal for sipping outdoors on a hot sunny summer day. Buen provecho!
Ingredients
(About 4 servings)
2 cups of strong dark roast brewed coffee
3/4 cup of sweet condensed milk, or more to your taste
1 cup evaporated milk
3 cups of Ice cubes
Directions
Place brewed coffee in the fridge and allow to cool.
Place cold coffee, sweet condensed milk, evaporated milk and 3 cups of ice cubes in the blender. Blend as you would a milkshake or smoothie.
Taste and adjust sweetened condensed milk to your taste. Serve immediately.
This was printed from MyColombianRecipes.com