Lulada is a traditional Colombian drink made with Lulo a traditional colombian fruit. This cold drink is very refreshing and delicious.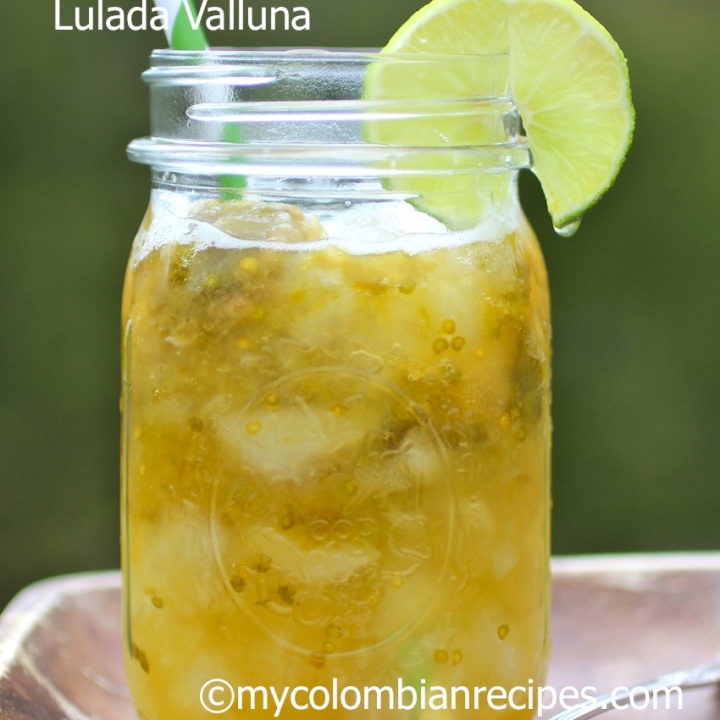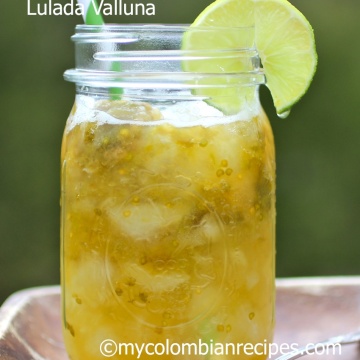 Lulada (Colombian Lulo Drink)
Ingredients
6

lulos

peeled, diced

3

tablespoons

of fresh lime juice

5

cups

of water

3

cups

of crushed ice

Sugar to your taste
Instructions
Place the lulos, sugar and a splash of water into a bowl.

Mash the lulos, sugar, and water together with the tip of the handle of a wooden spoon or a fork.

Add the rest of the water, lime juice, and stir until combined. Fill each glass with ice, and add the lulo mixture.

Garnish each glass with a lime slice and serve with a spoon and a straw on the side.
Nutrition
Calories:
6
kcal
Carbohydrates:
5
g
Protein:
0.1
g
Fat:
0.01
g
Polyunsaturated Fat:
0.01
g
Sodium:
30
mg
Potassium:
26
mg
Fiber:
0.1
g
Sugar:
0.4
g
Vitamin A:
11
IU
Vitamin C:
7
mg
Calcium:
21
mg
Iron:
0.02
mg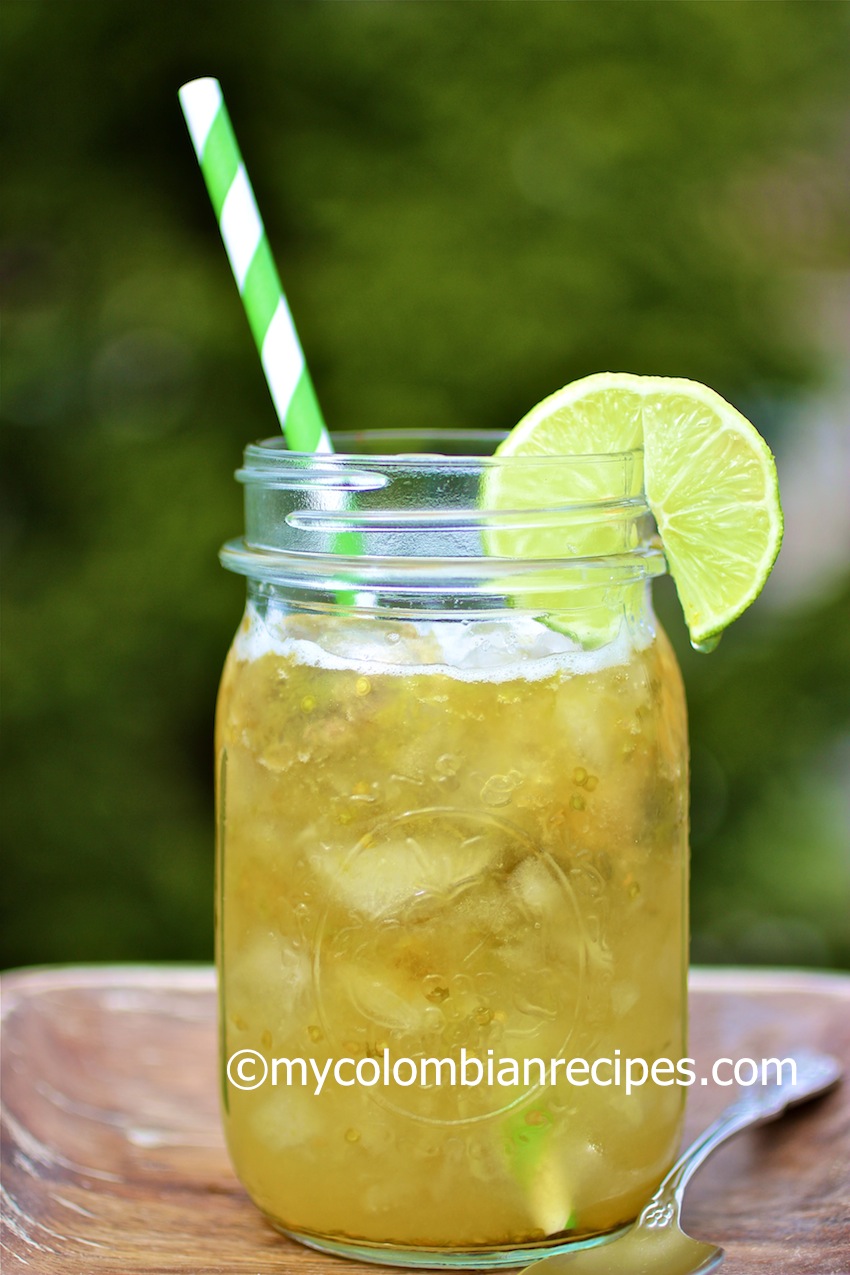 Lulo is an exotic fruit with a citrus flavor that is popular in Colombia. It is also known as naranjilla, in other Latin American countries. Lulada, is a popular, cold, and refreshing drink from El Valle region of the country. It is made with mashed lulos, lime juice, water, sugar and ice.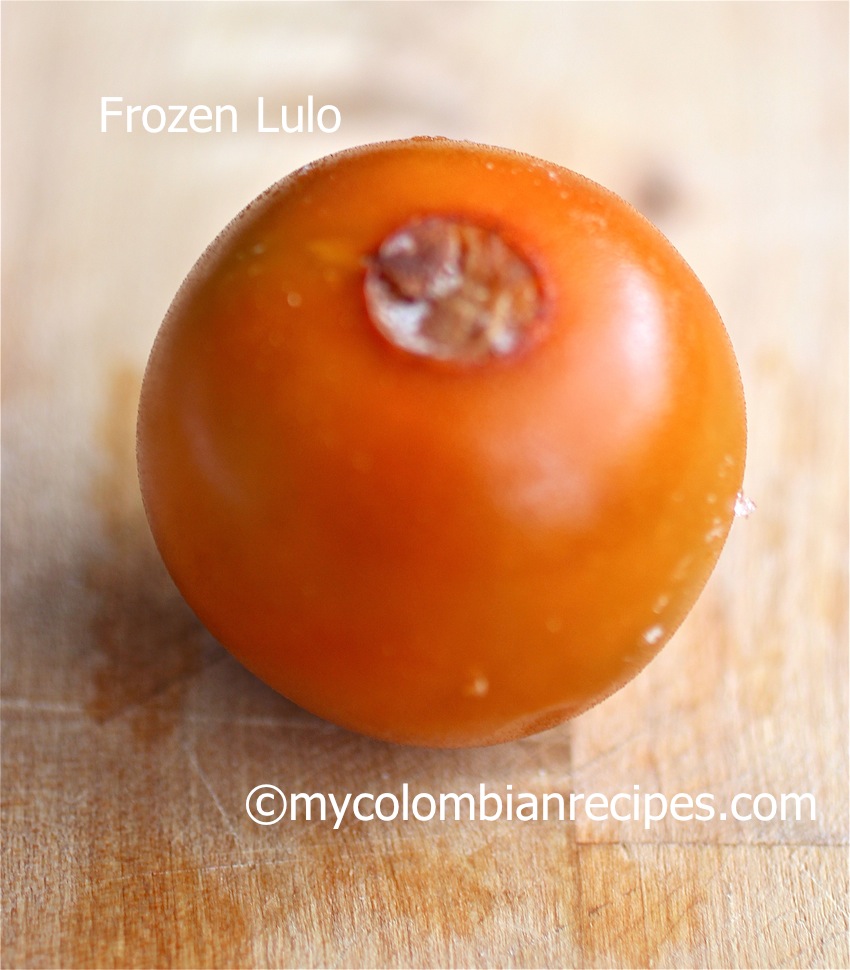 There are other traditional Colombian drinks made with this fruit as well, such as champús, and jugo de lulo, the latter being the most common way to use lulos in Colombia, and is one of my favorites.
However, we don't just use lulo to make drinks! There many other Colombian recipes that use this delicious fruit. Some examples are, lulo ice cream, lulo mousse (Esponjado), tarts and savory sauces for meat or poultry.
Unfortunately, it's very hard to find fresh lulos in the United States. I am however able find frozen pulp, frozen whole lulos, and canned lulos with syrup, at my local Latin grocery store. I used the frozen whole lulos to make this recipe, and it was refreshing and delicious.
Buen provecho!