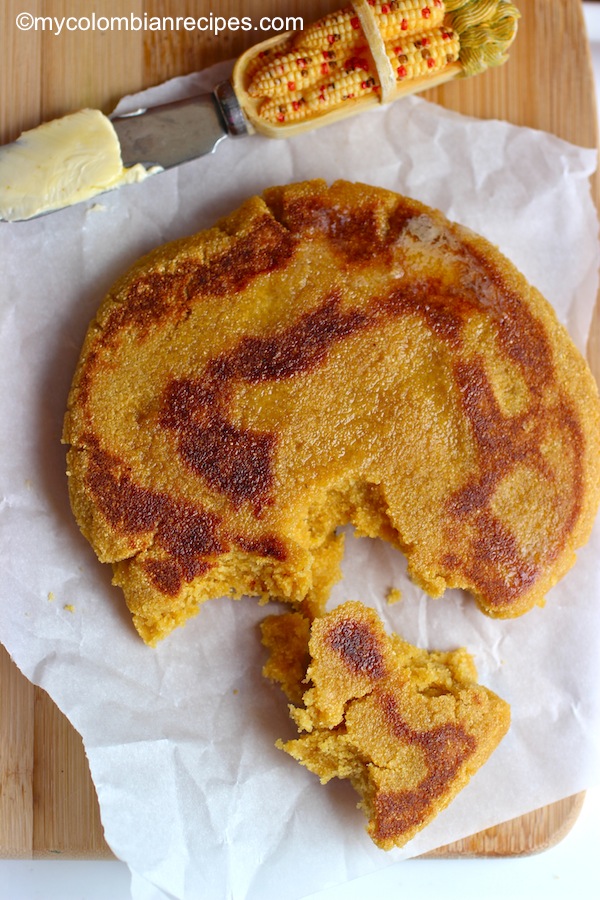 Arepas are a very important part of the Colombian cuisine and one of my favorite Colombian foods. There are many variations of arepas prepared throughout the country. We have arepas de choclo, arepa de huevo, arepa blanca, arepa rellena de queso, arepa boyacence, arepiita frita, and arepa santandereana, and more!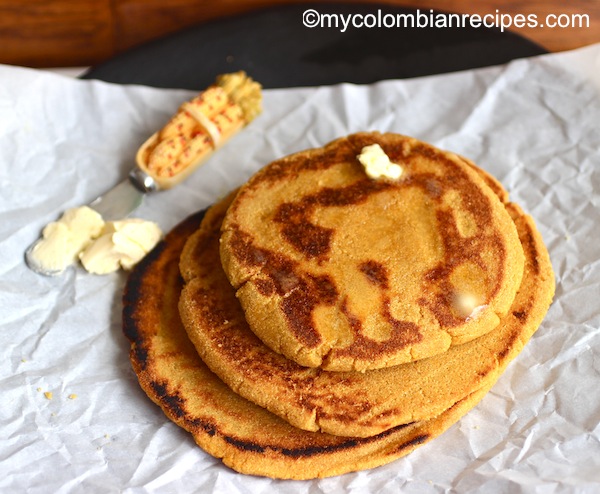 Arepas Carisecas are from El Santander region of Colombia. Traditionally these arepas are made by soaking and grinding dried yellow corn to make the dough. The dough is then mixed with panela, butter and eggs, then shaped into patties and baked on hot stones in coal-fired ovens until cooked through and served with butter.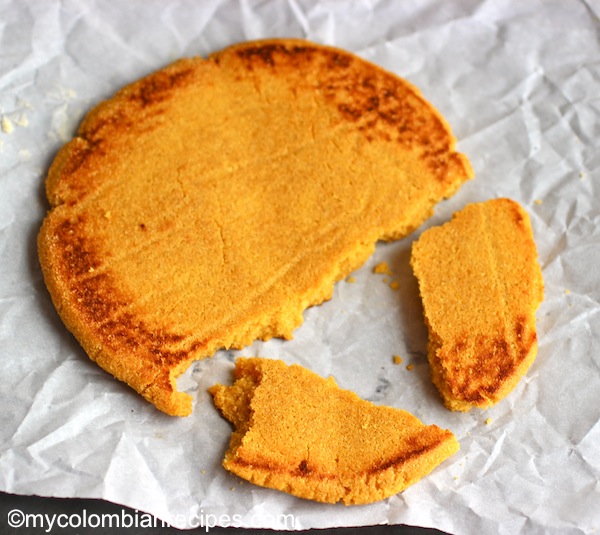 This time I used yellow masarepa (precooked corn flour) to make my carisecas, because the process is simpler and faster. But feel free to make them the traditional way using dried corn if you prefer. Either way, these arepas are sweet and absolutely delicious.
Buen provecho!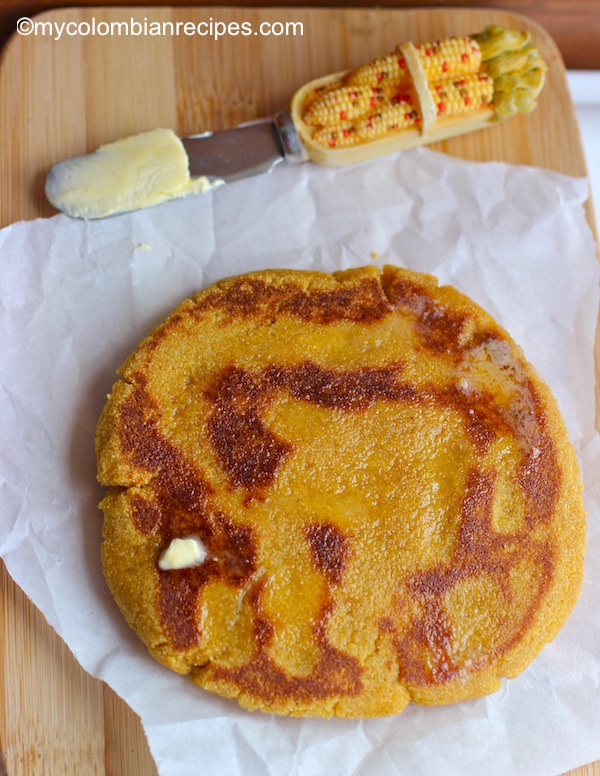 Ingredients
(4 to 6 arepas)
1 cup (8oz) grated panela
3 cups of water, or more if necessary
2 cups of yellow masarepa
2 beaten eggs
1/2 cup of melted butter
Pinch of salt
Cooking spray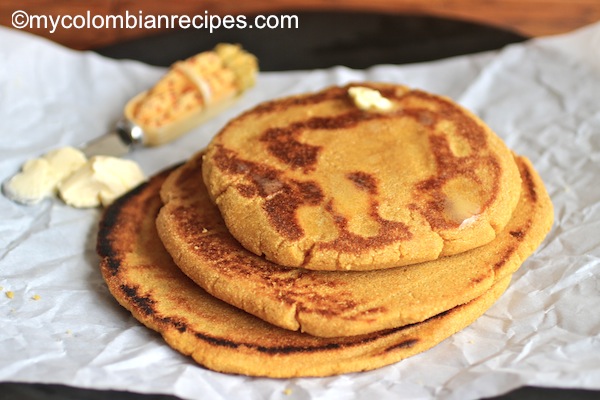 Directions
Place the panela and water in a small pot and cook over medium-low heat until the panela is dissolved completely and has a syrup consistency, then set aside.
In a medium bowl combine masarepa, panela mixture, beaten eggs, salt and melted butter. Knead with your hands until a dough is formed (add water if necessary), then cover and set aside for ten minutes.
Divide dough into 4 or 6 even pieces and roll into balls. Working on a wooden cutting board or a regular cutting board with a sheet of plastic wrap or parchment paper on top of it, flatten each ball down to a disk about 1/2-inch thick.
Heat a non-stick skillet over medium-low heat and add cooking spray. Add the arepas and cook, moving them around the pan, rotating them occasionally, about 3 minutes on each side, until a crust forms or they are golden brown. Serve hot with melted butter.
This was printed from MyColombianRecipes.com