Melado is a syrup that is popular in Colombia. It is used with some of our traditional desserts and it is made with panela (raw sugar cane).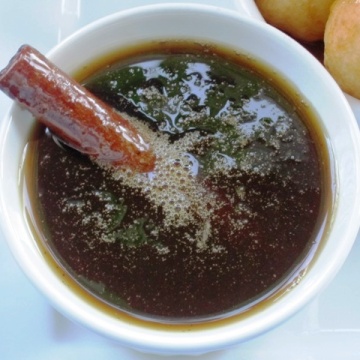 Melado de panela
Ingredients
1

cup

8oz grated panela

2

cups

water

1

cinnamon stick

Pinch

ground cloves
Instructions
Place all the ingredients in a small pot and cook over medium-low heat until the panela is dissolve completely and has syrup consistency.

Place in a serving dish and let it cool.
Notes
*You can serve melado with white cheese or as a dipping sauce for appetizers.
Nutrition
Calories:
211
kcal
Carbohydrates:
55
g
Protein:
0.1
g
Fat:
0.01
g
Saturated Fat:
0.003
g
Monounsaturated Fat:
0.003
g
Sodium:
21
mg
Potassium:
77
mg
Fiber:
0.5
g
Sugar:
53
g
Vitamin A:
3
IU
Vitamin C:
0.03
mg
Calcium:
58
mg
Iron:
0.5
mg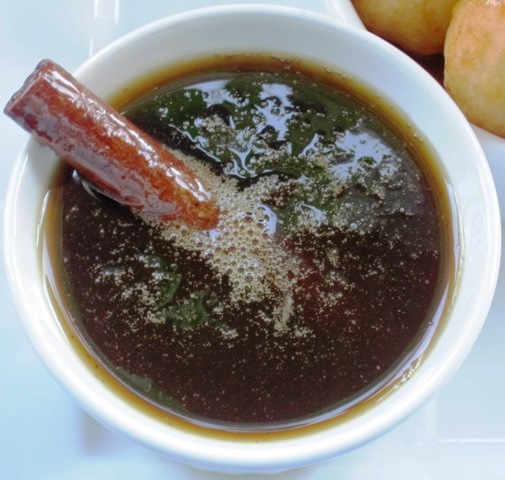 What is panela? Okay, panela is a product that is made with sugarcane, it is sweet and brown, it is sold in blocks or grated and the flavor is similar to brown sugar. However, panela has a lot of vitamins and minerals and is supposed to be good for you. In Colombian it is used in a drink called "agua de panela", which literally means "panela water". It is also used to sweeten coffee, chocolate and to make desserts. Agua de panela with lime is used by a lot of grandmothers in Colombia to help with flu symptoms.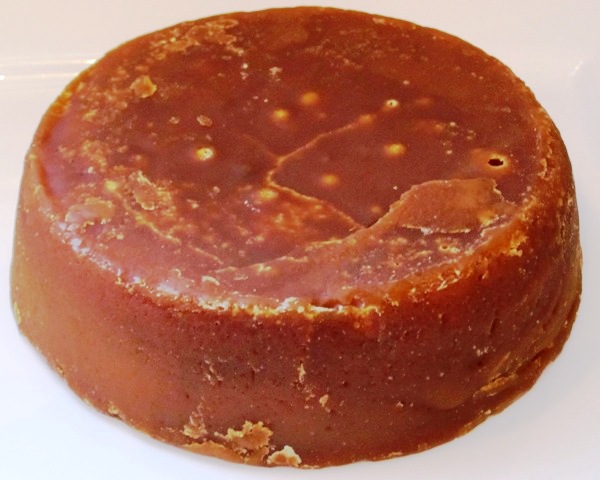 La panela is also popular in other countries and is known by many different names. In Central America it is known as (papelón), Mexico (Piloncillo), Ecuador, Perú and Bolivia (chancaca).
Other recipes to use melado de Panela:
Queso con Melado (Cheese with Syrup)