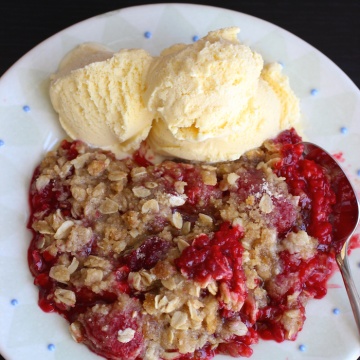 Strawberry Crisp
Ingredients
1 ½

cups

all purpose flour

½

cup

sugar

⅓

cup

brown sugar

⅓

cup

old fashioned oatmeal

1

stick unsalted butter

2

cups

strawberries

stems removed, halved

lengthwise

1

tablespoon

lemon juice

½

cup

sugar
Instructions
Preheat the oven to 350F.

lace the strawberries in a bowl and add the lemon juice and sugar. Set aside.

For the topping: Combine the flour, sugar, brown sugar, oatmeal and butter in a bowl. Mix well until well combined.

Pour the strawberry mixture in the baking dish. Sprinkle the topping evenly over the fruit.

Bake until the topping is crisp and golden brown and the strawberry filling bubbles slowly, about 40 minutes. Serve warm.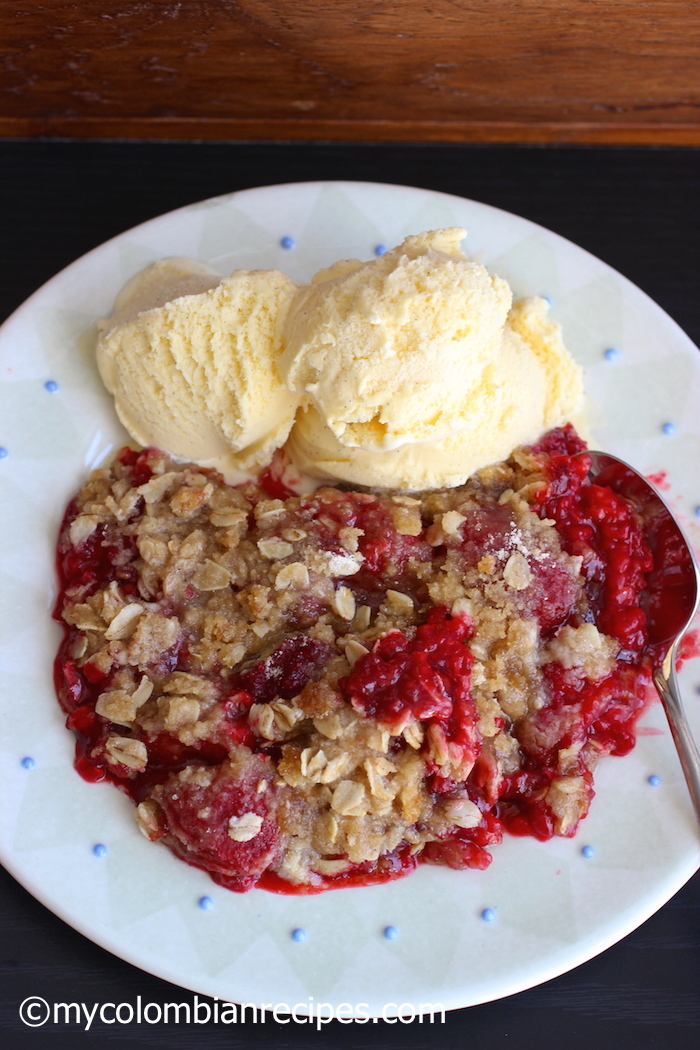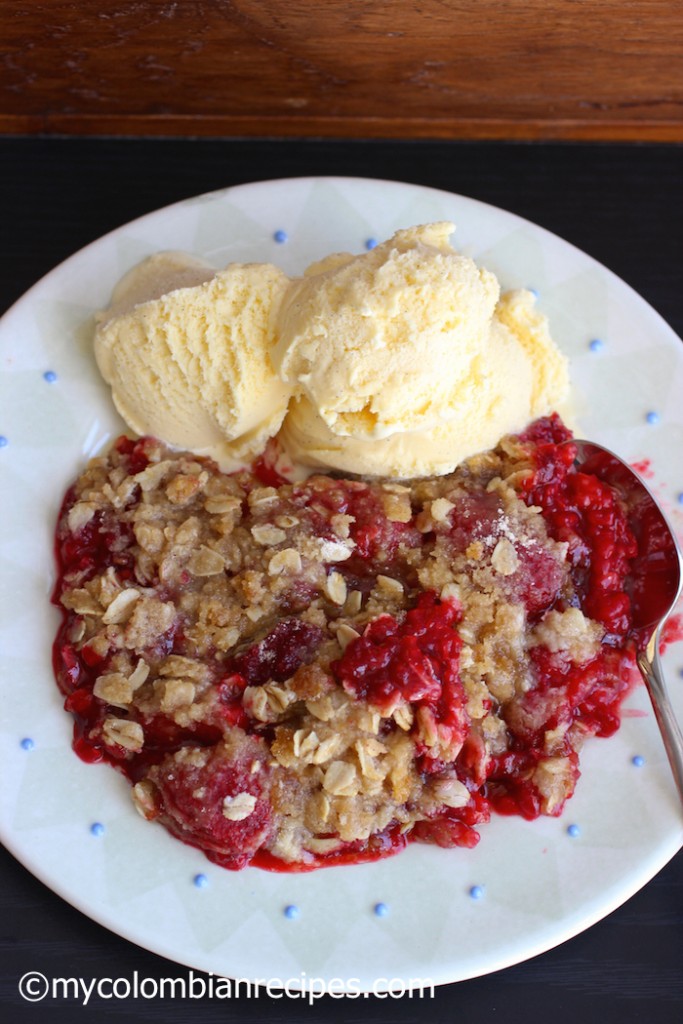 "Did you eat your soup yet? Dessert is ready, but you have to finish your soup before you can have desert". That is what my mom used to say to us when we were kids back in Colombia. Well, she said it in Spanish 😉
Thank God I am not a kid anymore and I can eat my dessert any time that I want, even without eaten my soup 🙂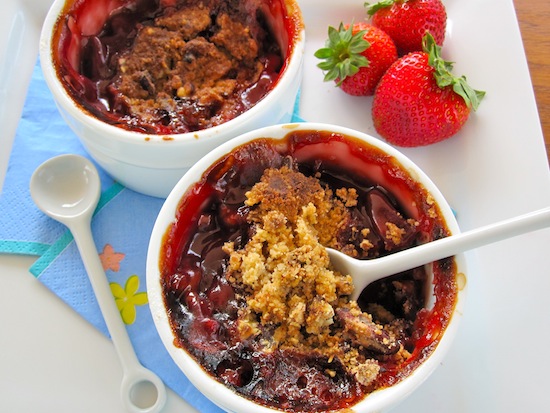 This Strawberry Crisp is the easiest dessert that I have ever made and is especially good with a scoop of vanilla ice cream on top.
Buen provecho!