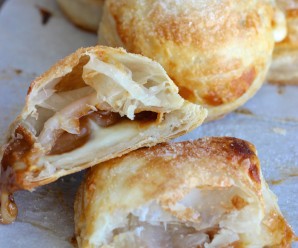 Pastel Gloria (Guava, Dulce de Leche and Cheese Pastry)
Ingredients
1

package of frozen puff pastry

thawed

1

egg

lightly beaten

2

tablespoons

sugar for garnish

4

oz

guava paste

sliced

4

oz

white or mozarella cheese

sliced

4

oz

dulce de leche
Instructions
Preheat oven to 400 degrees F.

Flour a clean, dry counter top or other flat working surface. Lay out the puff pasty on the floured surface. Flour the top of the dough. Roll out the puff pastry until it is half as thick (about ⅛-inch).

Using a large cookie cutter, cut into 24 circles and brush the edges of each circle with the egg. A little off center of each circle, place 1 slice of guava paste, 1 slice of cheese and about ½ tablespoon dulce de leche. Place another circle on top to enclose the filling.

Crimp the edges with a fork. Repeat with the remaining pasteles, placing them on a parchment paper-lined baking sheet as you go. Bake for 20 minutes or until golden brown and puffy.

Sprinkle with the sugar on top, then cool the pasteles on a rack for 10 minutes. Serve warm or at room temperature.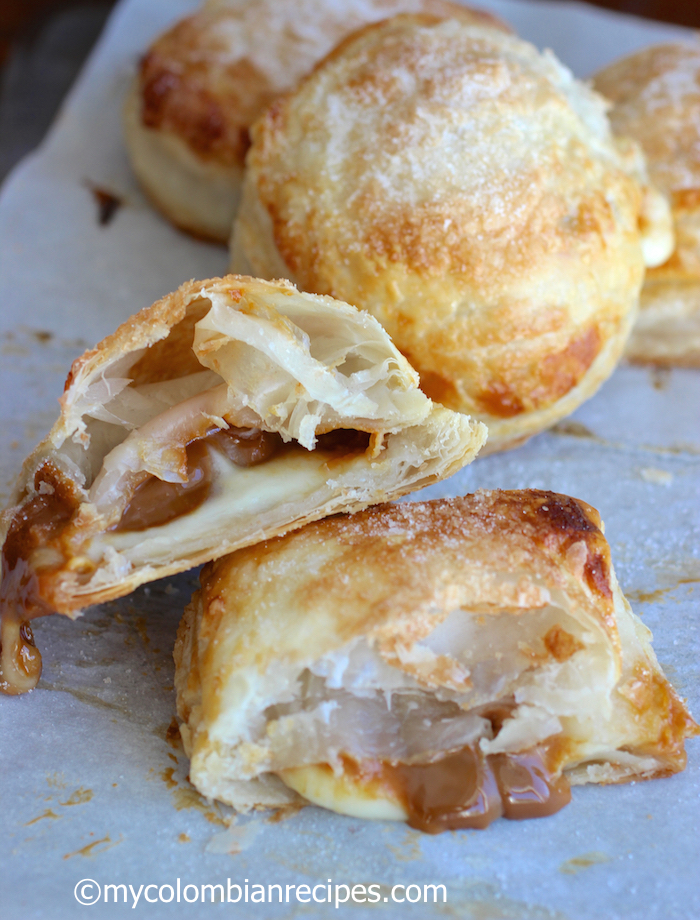 Today I would like to introduce one of my favorite traditional Colombian desserts. Which, conveniently, is also ridiculously easy to make. I have no idea how Pastel Gloria got its name, but it is a popular dessert in my country. It is essentially a puff pastry filled with dulce de leche, guava paste and cheese. What's not to like here?
Buen provecho!