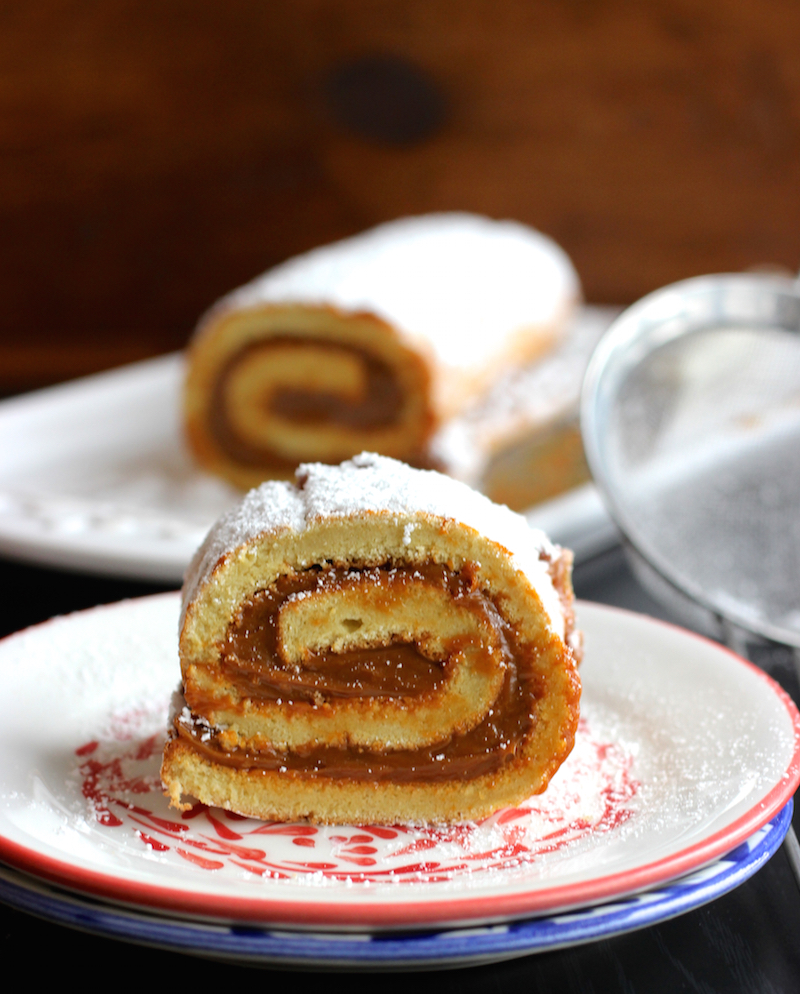 Pionono also known as Brazo de Reina is a popular dessert in Colombia and other Latin America countries. There are many variations of the pionono, but it is generally filled with fruit preserves, puddings or whipped cream combined with fresh fruit, but you can also experiment with your favorite filling.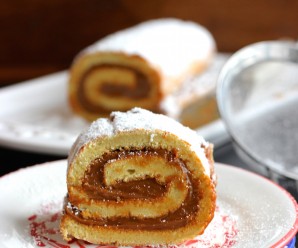 Dulce de Leche and Coconut Roll (Pionono de Arequipe Y Coco)
Ingredients
5

eggs

separated

½

cup

all-purpose flour

sifted

½

cup

sugar

½

teaspoon

vanilla extract

Powdered sugar

1

cup

dulce de leche

½

cup

shredded coconut
Instructions
Preheat the oven to 400° F.

Line a 9 x 13 brownie pan with parchment paper.

Place the egg whites in a large clean bowl and with an electric mixer, beat until form soft peaks. Gradually add the egg yolks, one at a time until combined.

Add the flour, vanilla extract and sugar and mix until well combined.

Spoon the mixture into the prepared pan, spreading evenly. Bake for 15 minutes or until golden.

Mean while, spread out a sheet of parchment paper or a wet towel . Turn out the cake onto the paper or wet towel . Roll up the cake loosely from one short side, with the paper inside. Let it cool.

Unroll and remove the paper. Spread the dulce de leche and sprinkle coconut flakes over the cake. Roll up and dust with powdered sugar and serve.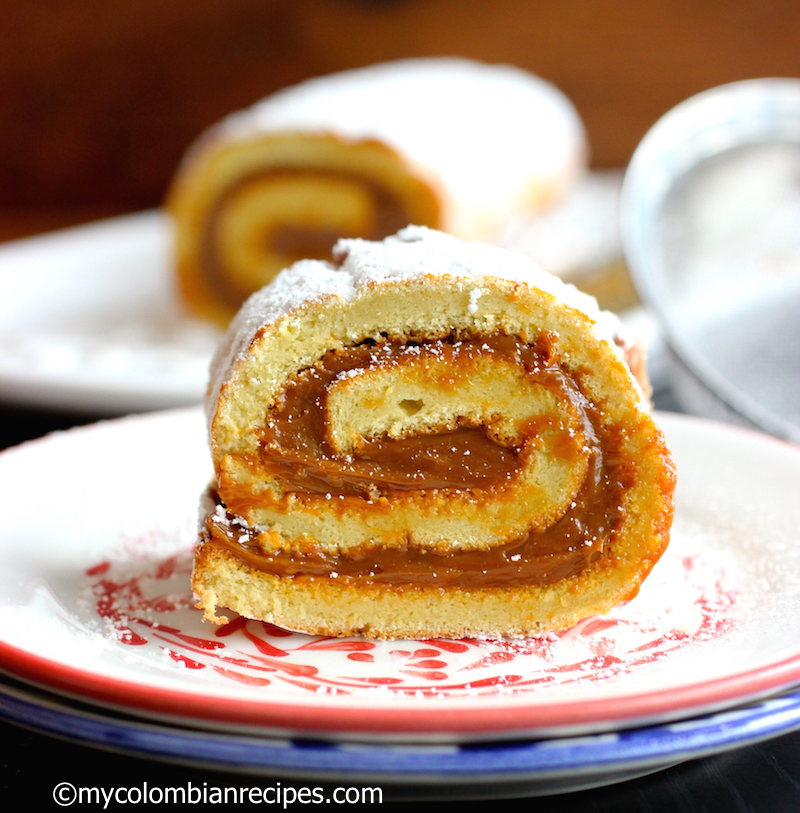 A couple of days ago I opened a jar of dulce de leche to make some cookies. I had some leftover so I decided to make my pionono using some of my favorite ingredients, coconut and arequipe or dulce de leche, as it is known outside of Colombia.