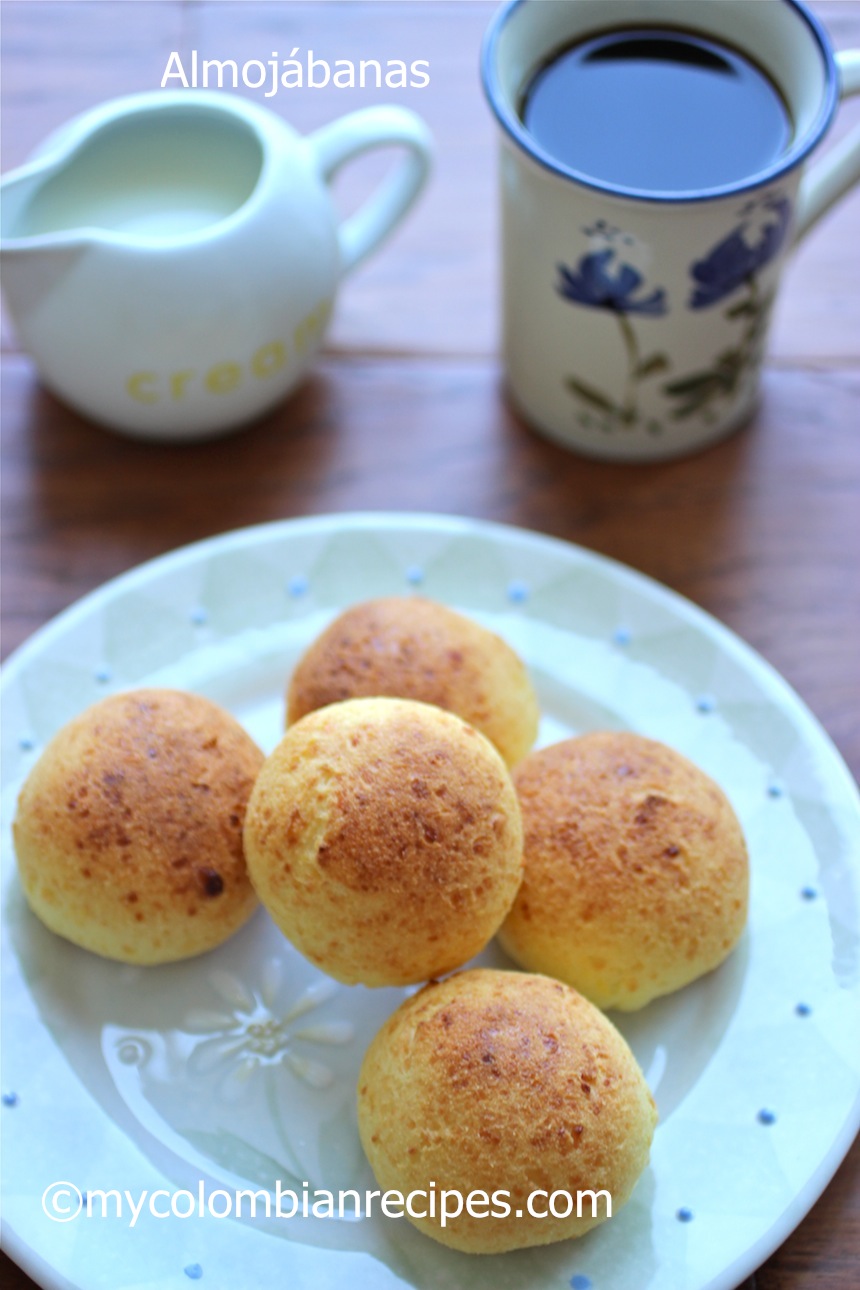 These Colombian Almojábanas are delicious for breakfast or for an afternoon snack with a cup of coffee.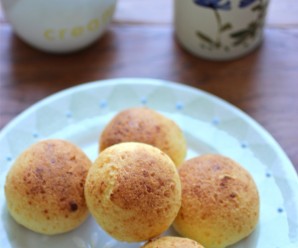 Almojábanas (Colombian Cheese Bread)
Ingredients
1 ¼

cups

of masarepa or precooked cornmeal

3

cups

queso fresco

1

cup

shredded mozzarella

2

tablespoons

butter

1

teaspoon

baking powder

¼

teaspoon

salt

2

eggs

4

tablespoon

whole milk
Instructions
Preheat the oven to 400° F.

Mix the masarepa and cheese in a food processor.

Add the remaining ingredients and mix well.

Divide into 8 equal-size portions and shape into a ball.

Place on a greased baking sheet and bake for about 25 to 30 minutes, or until they are golden. Serve warm.
I published an almojábana recipe several years ago and it's loved by many readers, but I was not completely happy with the recipe. I am not a baker, but, I've certainly improved my baking skills over the years! I want to share my new and improved version including the step by step video. Baking is truly a science and I'm happy to continue to deliver you tested and improved recipes!
Well, to tell you the truth I am always scared of baking, but sometimes I crave my favorite Colombian "parva", so I bake. Parva is what we call our baked goods in the region of Antioquia. Although this recipe is very easy to make, the problem I have is that in the USA, I don't find "cuajada", a fresh white cheese made with non-pasteurized milk, and this is the base for Colombian Almojábanas. So, I have tried this recipe at least 4 times with various kinds of cheese and although the bread is not quite the same as I make in Colombia, it is pretty close and delicious!