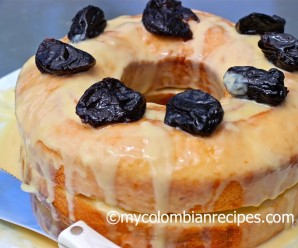 Pastel Borracho (Colombian-Style Drunken Cake)
Ingredients
1

sponge or pound cake

¾

cup

granulated sugar

¾

cup

of water

½

cup

dark rum

1

cup

of pitted prunes

1

cup

evaporated milk

1

cup

whipping cream

1

teaspoon

vanilla extract

4

large egg yolks

5

tablespoons

of granulated sugar
Instructions
To make the creme anglaise: Place evaporated milk, cream, vanilla extract, yolks and sugar in the blender until well combined.

Bring the mixture to simmer over low heat in a small sauce pan. Stir often until custard thickens, about 7 minutes (do not let it boil). Strain sauce into a bowl. Cover and place in the fridge until ready to use.

To make rum syrup: In a small pot, combine the water and sugar. Cook over medium heat until the sugar dissolves. Remove from the heat and stir in the rum and prunes.

o assemble: Using a serrated style knife, cut the cake in half horizontally. Place 1 layer on a plate. Drizzle ½ of the rum syrup over the top, then drizzle half of the creme anglaise and top with half of the prunes.

Top with another cake layer and repeat with the rest of syrup, creme anglaise and prunes.

Serve immediately, or cover with a cake cover and refrigerate until ready to serve.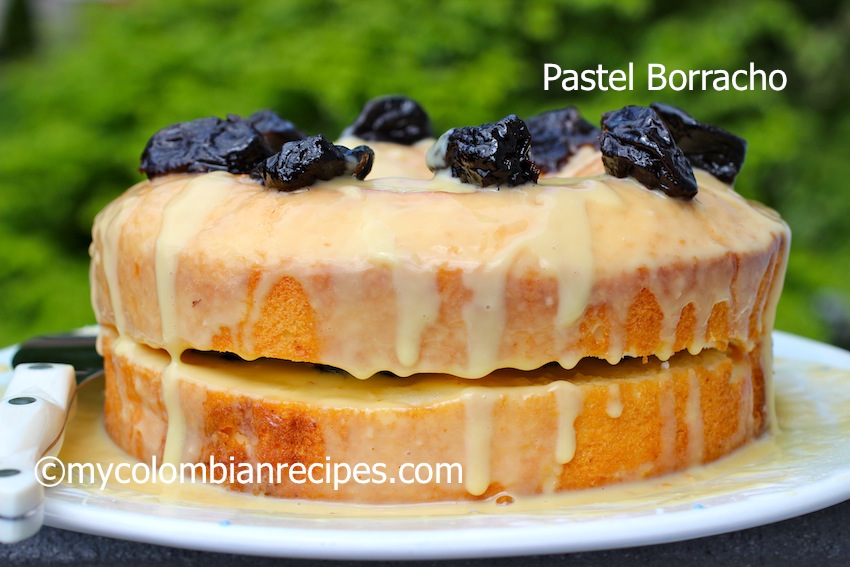 Looking for a dessert for this Memorial Day weekend? How about Pastel Borracho? Pastel Borracho is basically rum-soaked sponge cake, top with prunes and creme Anglaise. The rum syrup makes this cake rich and incredibly moist, without being soggy, and has a wonderful texture.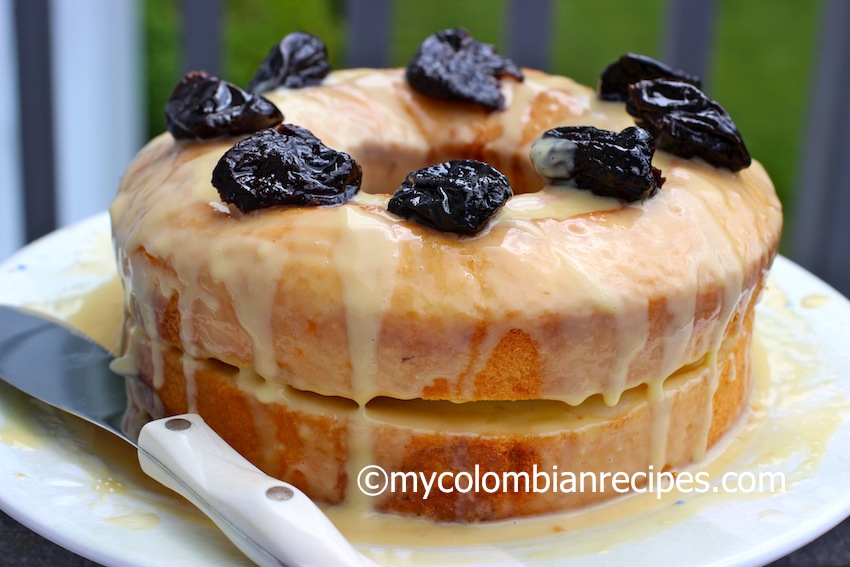 I made my sponge cake (bizcochuelo) from scratch and you can find the recipe here. But if you don't want to bake, you can use a store bought pound cake or sponge cake instead.
Pastel Borracho is the perfect cake for just about any occasion. Buen provecho!