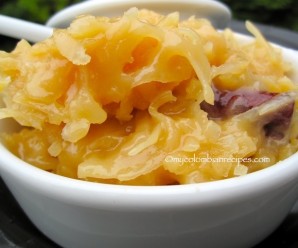 Dulce de Coco (Coconut and Milk Dessert)
Ingredients
4

cups

of grated coconut

2

cups

evaporated milk

3

cups

of whole milk

1

cup

of sugar

2

cinnamon sticks

½

teaspoon

vanilla extract
Instructions
Place all the ingredients in a pot. Bring to a boil and reduce the heat to low.

Let it simmer uncovered for about 30 minutes or until thickened. Stire often with a wooden spoon to prevent the dulce de coco to stick to the bottom of the pot.

Let it cool and serve or transfer to a glass jar.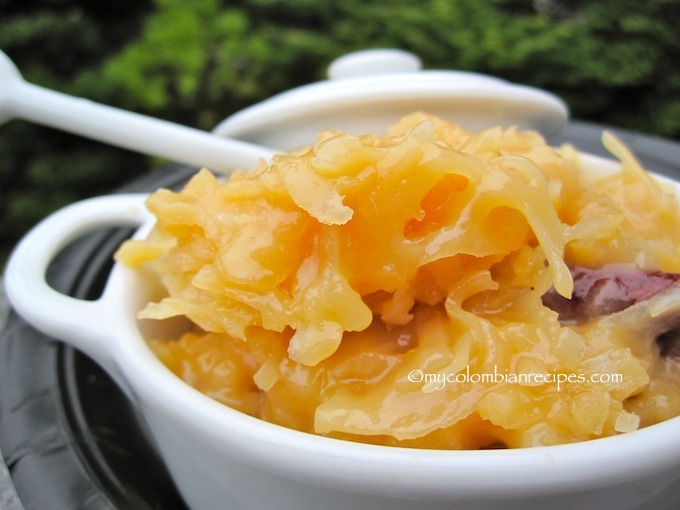 My grandmother loved to make little homemade desserts, or "dulcesitos caseros", as she called them. Dulce de Coco is a simple and delicious traditional Colombian dessert and one of my favorites.
There is something intensely satisfying about this Dulce de Coco. It is sweet and creamy, and I love the thick texture and that crunch from the coconut. It's great as a puffed pastry filler, or serve it with fresh cheese, queso fresco, like Mamita did. For me the best way to eat Dulce de Coco is to spoon it straight out of the jar!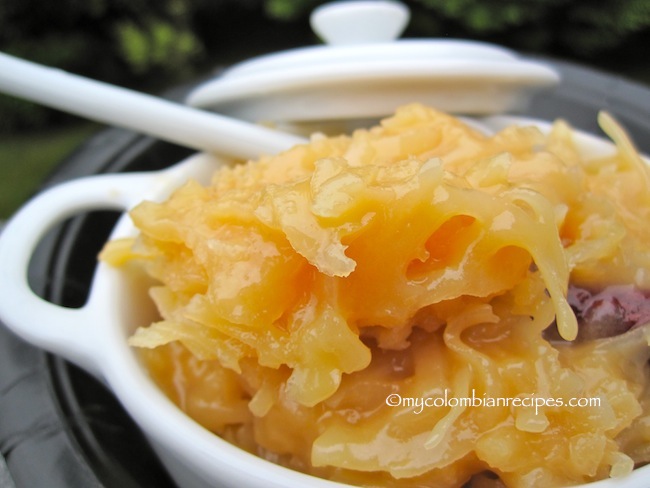 Buen provecho.