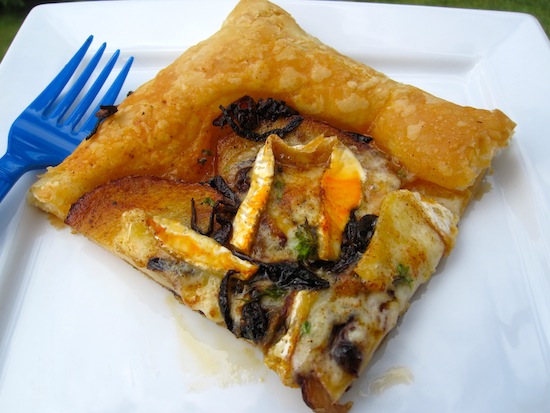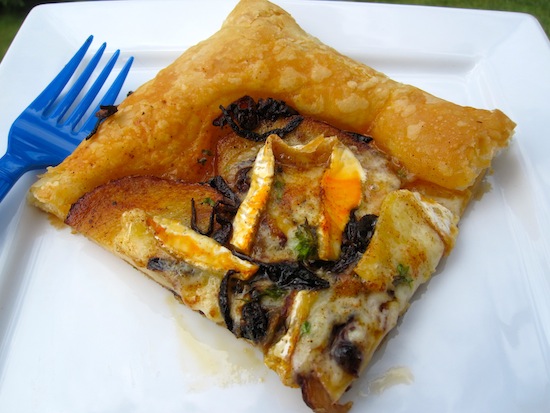 This tart is as simple as can be and almost any vegetables can be used. That's what I love about tarts and pies, they are so versatile. In this case, I made a potato, mushroom, caramelized onions with brie topping, but you could use any cheese or even a combination of different kinds of cheeses.
Serve with a green salad on the side and enjoy it!
Ingredients
1 sheet frozen puff pastry
4 oz brie cheese, cut into small pieces
2 tablespoons olive oil
1 onion, thinly sliced
1 cup mushrooms, sliced
2 large potatoes, peeled and sliced
1/4 teaspoon ground cumin
1/4 teaspoon ground paprika
1/2 teaspoon fresh thyme
1/2 teaspoon fresh parsley
Salt and pepper
1 beaten egg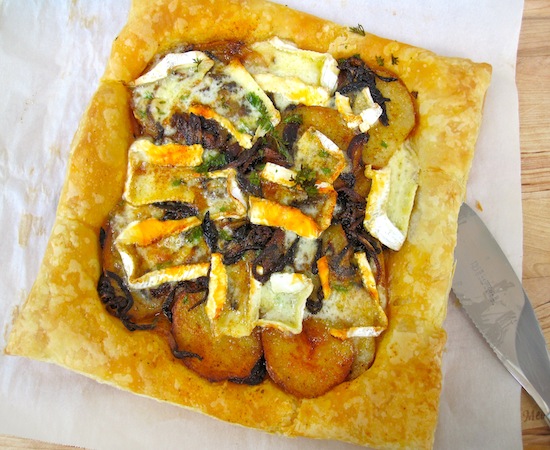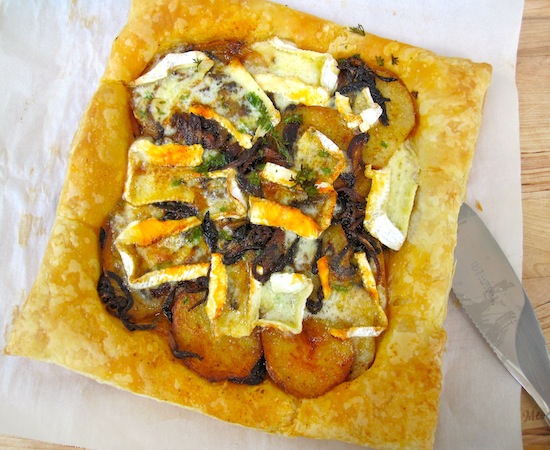 Directions
In a medium non-stick pan, heat the olive oil over medium heat. Add the potato slices in a single layer, add the cumin, paprika, thyme and parsley and fry about 4 minutes on each side or until tender.
With a slotted spoon, transfer the potatoes to a plate lined with paper towel and set aside. Add the onions and mushrooms to the pan and cook for about 10 minutes or until caramelized.
Preheat the oven to 400 F.
Line a baking sheet with parchment paper. Place the puff pastry on the baking sheet. Spread the potatoes, mushrooms and onions on top of the pastry, leaving about 1 inch border.
Top with the brie the cheese. Season with salt and pepper. brush the edge of the tart with the egg.
Bake for about 25 to 30 minutes or until the pastry is golden brown.
This was printed from MyColombianRecipes.com