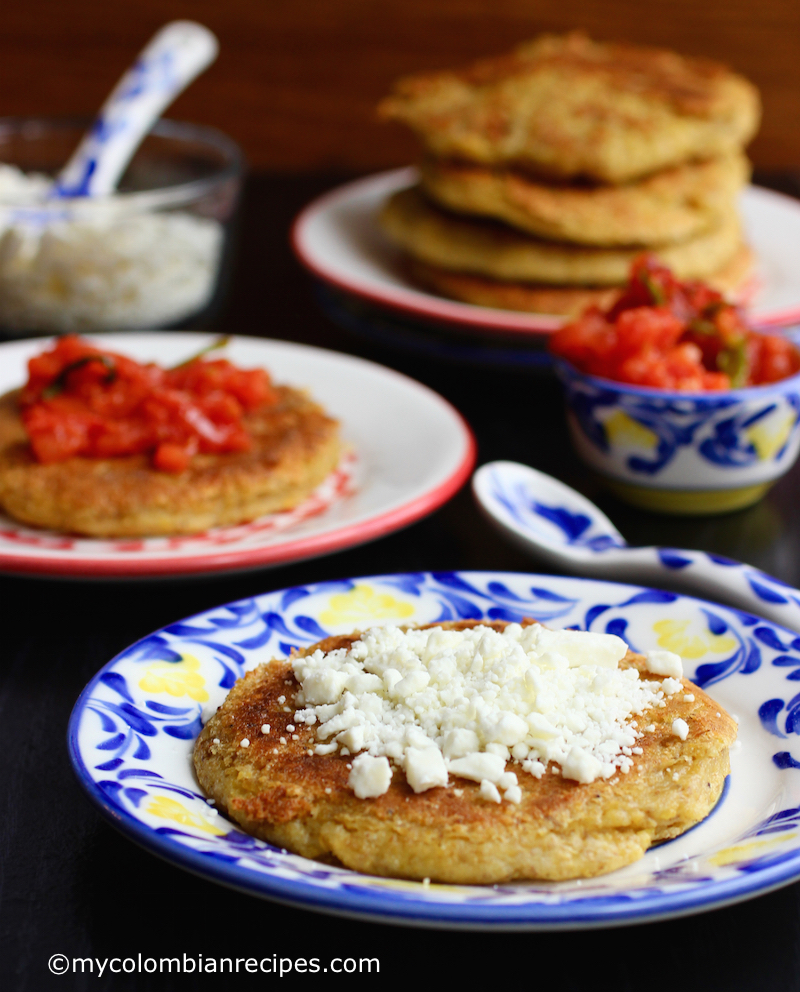 I am often asked the same question, "what is your favorite Colombian dish?" My answer is always the same, Arepas... I love arepas! When I'm craving Colombian food or missing home, I usually make an arepa with butter and cheese. It's comfort food at its best!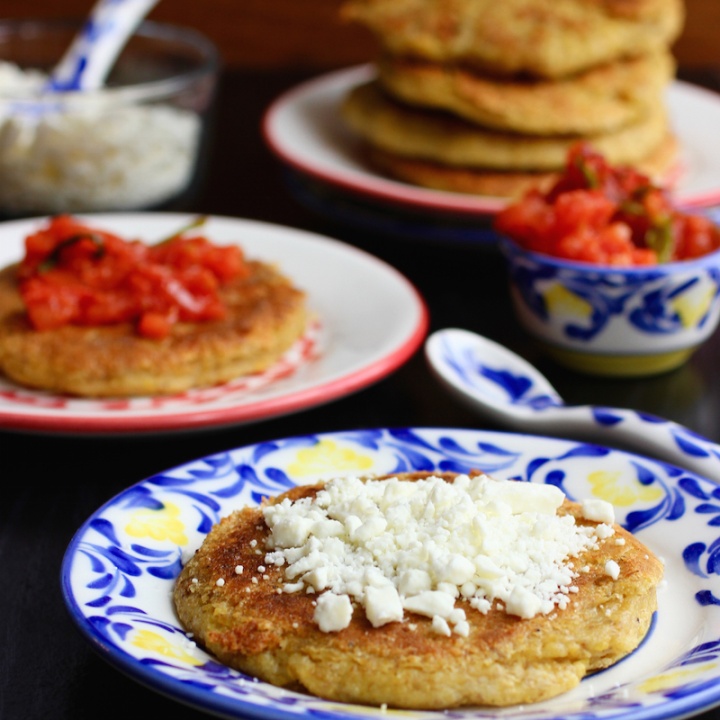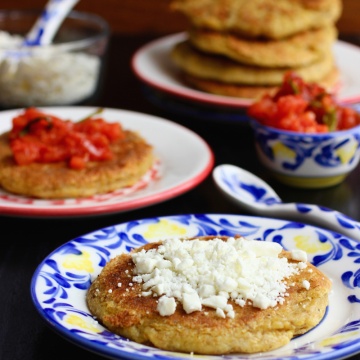 Arepas de Plátano Verde (Green Plantain Arepas)
Ingredients
3

green plantains

peeled and diced

½

cup

of masarepa

4

tablespoons

of water

5

tablespoons

of melted butter

½

cup

of grated mozzarella cheese or queso blanco

Salt to taste

Butter or oil spray to cook the arepas
Instructions
Boil the plantains in a pot with water for about 30 minutes. Let them cool for about 5 minutes, then peel the cooked ripe plantains.

Place the plantains, masarepa, water, melted butter, cheese and salt to your taste. Let mixture stand for five minutes.

Make small balls with the mixture. Shape the dough into thick cakes.

Add the butter or oil spray to a nonstick pan over medium heat. Place the arepas in the pan and cook about 3 minutes on each side, until a crust forms or they are golden brown. Serve them warm with butter and cheese or as a side dish.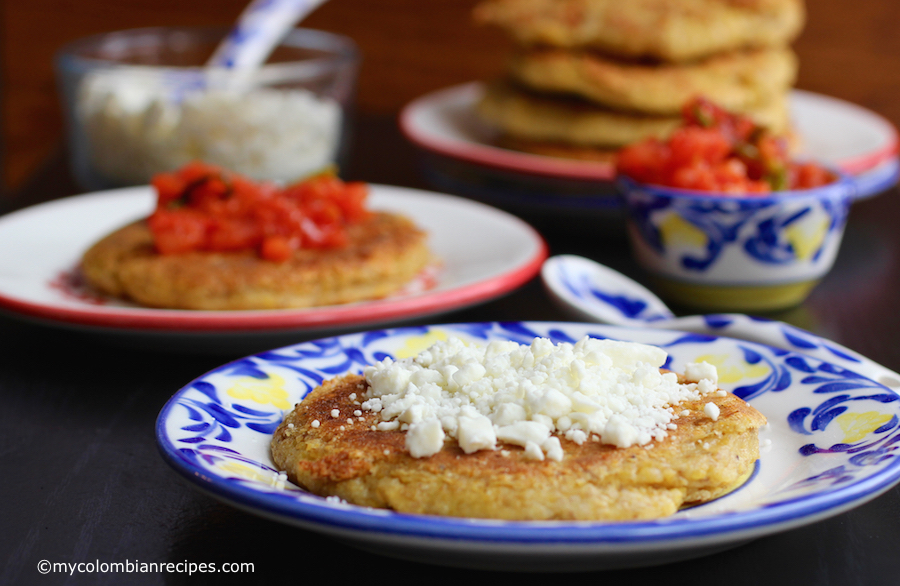 The arepa is a versatile dish and the topping or filling options are endless. It really comes down to what you've got in the fridge and pantry at the time. Today I want to share another arepa option, Arepas de Plátano Verde (Green Plantain Arepas). They are delicious and can be served for breakfast with cheese and hogao, or as a side dish for lunch or dinner. You can also serve them as an appetizer with shrimp ceviche or guacamole, perfect for a cocktail party. I served mine with fresh cheese and hogao on top. It was difficult to resist a second helping! These arepas are crispy on the outside, soft on the inside and absolutely delicious!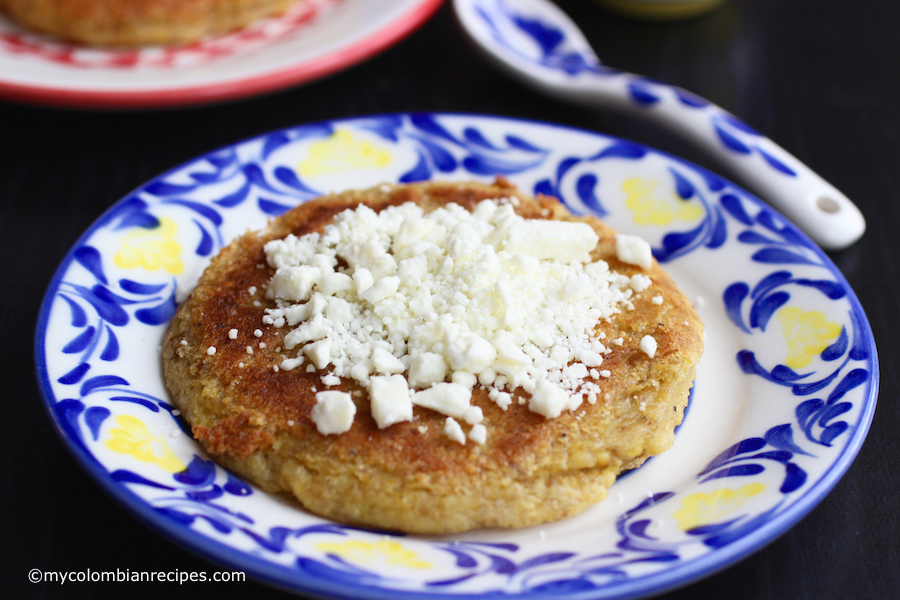 TIP: The green plantains are challenging to mash by hand, so I used my food processor, which did a beautiful job making a smooth masa.
Buen provecho!