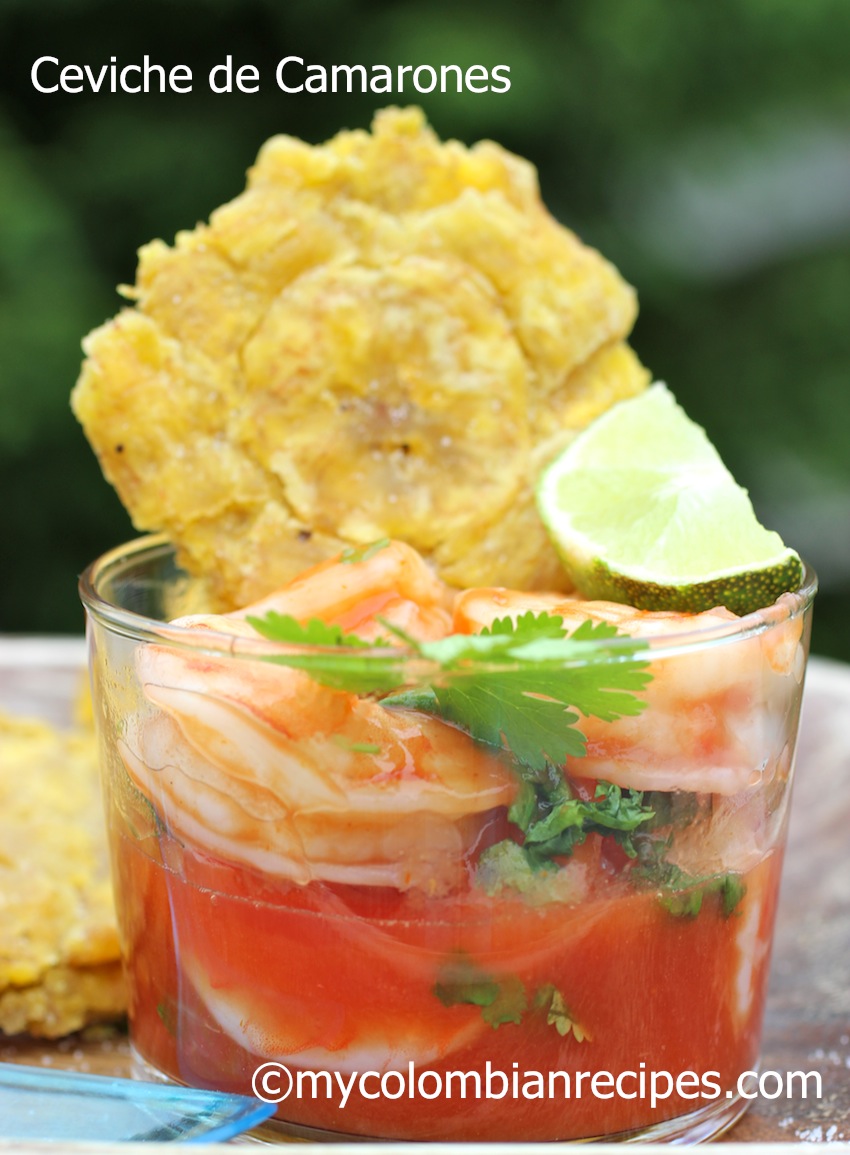 This Ceviche de Camarones or Shrimp Ceviche is very popular on the coast of Colombia, but it is also enjoyed throughout the country. Keep this Ceviche de Camarones refrigerated until ready to serve.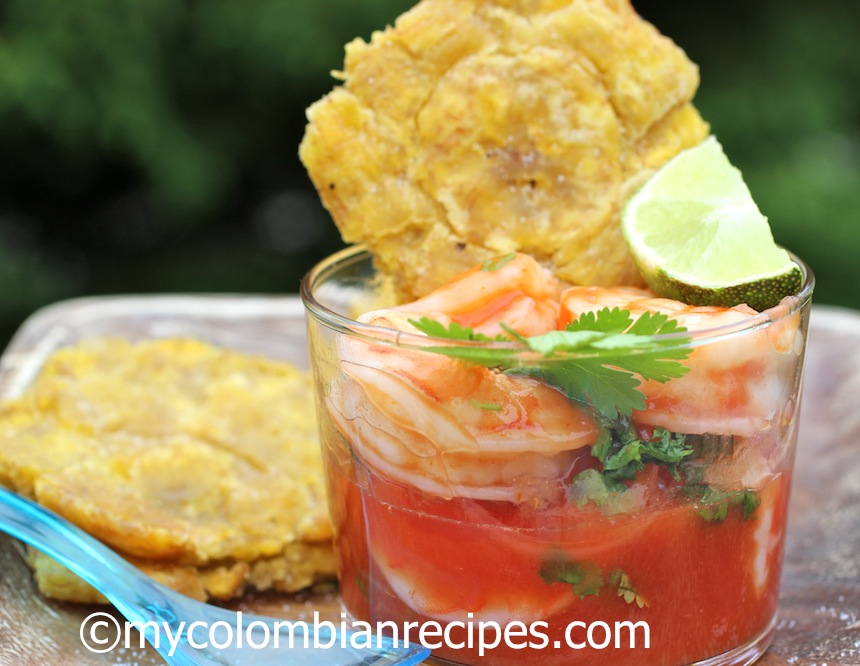 Ingredients
(About 4 Servings)
1 pound large cooked shrimp
½ cup sliced red onion
¼ cup chopped fresh cilantro or parsley
1 garlic clove, chopped
½ cup fresh lime juice
1 cup ketchup
¼ teaspoon Tabasco sauce
1 tablespoon olive oil
Salt and pepper to taste
Patacones or Saltine crackers for serving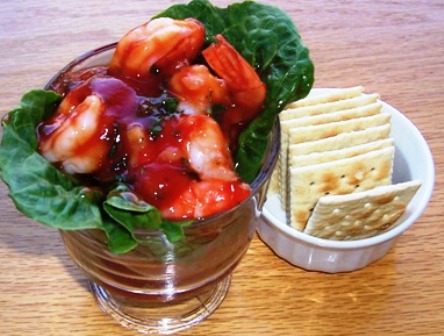 Directions
Place the shrimp in a large bowl.
Add the ketchup, lime juice, onion, cilantro or parsley, Tabasco sauce, olive oil, garlic, salt and pepper to taste. Stir to combine all ingredients. Refrigerate and serve cold over patacones or saltine crackers.
Watch the step by step video here:
This was printed from MyColombianRecipes.com