Patacón also known as tostón is a popular dish in Latin America made with green plantains. Serve as a side dish or appetizer with your favorite topping sauce.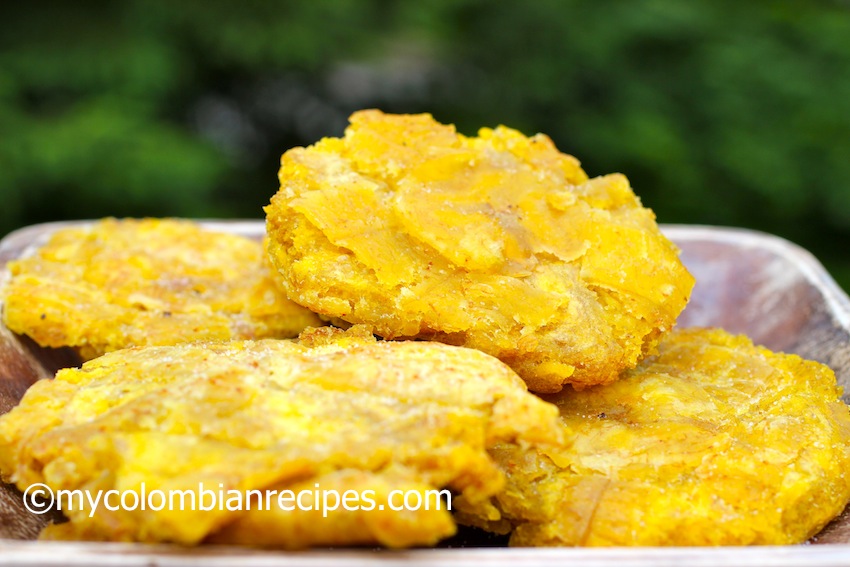 What are Patacones?
Patacones also known as Tostones are made with unripe green plantains. To make them you peel and cut cross-wise the plantains and fried them twice. They are popular in Latin American cuisine and Caribbean cuisine. They are versatile and absolutely delicious.
Patacones are served in restaurants and homes all over Colombia as a side dish for fish dishes or as an appetizer with pink sauce, guacamole, hogao (tomato and onion sauce) or ají (hot salsa).
This fried green plantain recipe is the perfect side dish for any meal. Some of my favorite main dishes to serve with Patacones are fried whole fish, fish with creole sauce and braised beef.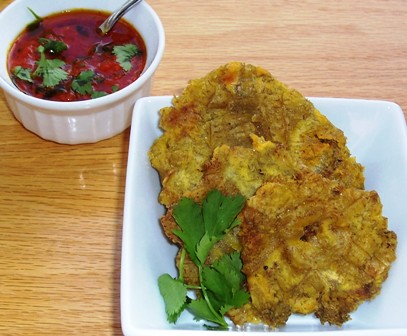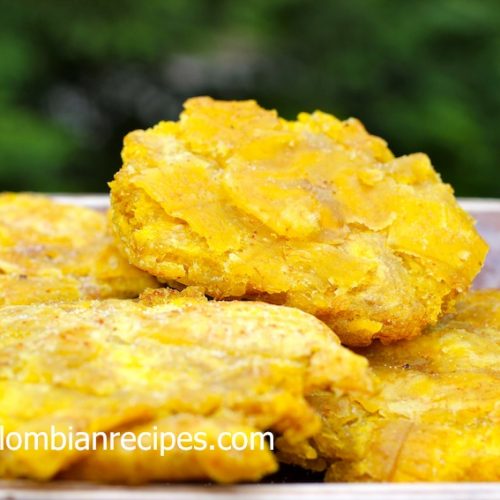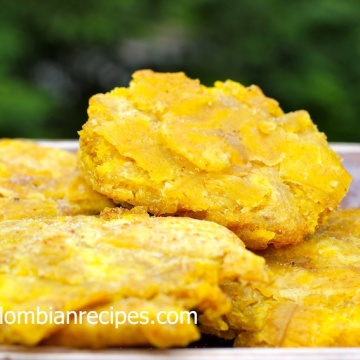 Patacones Recipe (Fried Green Plantains)
Ingredients
2

Large green plantains

Vegetable oil for frying

Salt to taste
Instructions
Peel the plantains and cut cross-wise into ½" slices

In a medium heavy pot, add enough vegetable oil to cover the plantain slices and heat the oil over medium high heat.

Add the plantain slices to the heated oil in a single layer. Fry for about 3 to 4 minutes per side. Carefully remove the plantains with a slotted spoon, and place them on a plate lined with paper towels to absorb excess oil.

Let the patacones cool for 3 minutes. Then, place the plantains on a piece of plastic wrap and cover with another piece of plastic wrap. With a flat pot cover, press well on the pieces of plantain, flattening them to ¼" thickness.

Dip each slice in salted water. Then using tongs add them back in the hot oil in a single layer (you may need to work in batches) and fry for an additional 3 minutes on each side. Be careful when you fry the soaked plantains, as droplets of water will cause the oil to splatter.

Remove the patacones with slotted spoon and transfer them to a plate lined with paper towels to absorb oil, sprinkle with salt, to taste, transfer to a serving plate and serve hot with guacamole, tomato sauce or salsa.
Notes
*Use green plantains with minimal black spots for this recipe.
*Don't over crow the skillet with the patacones to cook evenly.
Nutrition
Calories:
55
kcal
Carbohydrates:
14
g
Protein:
1
g
Fat:
0.2
g
Sodium:
2
mg
Potassium:
218
mg
Fiber:
1
g
Sugar:
8
g
Vitamin A:
504
IU
Vitamin C:
8
mg
Calcium:
1
mg
Iron:
0.2
mg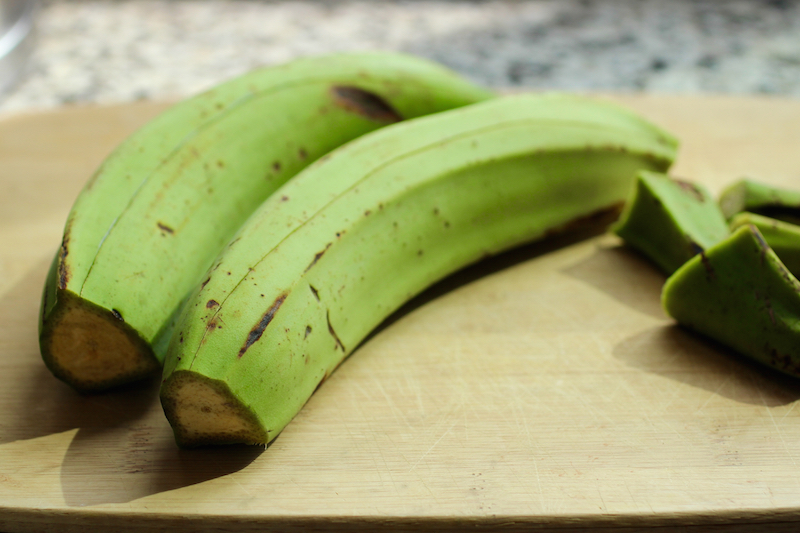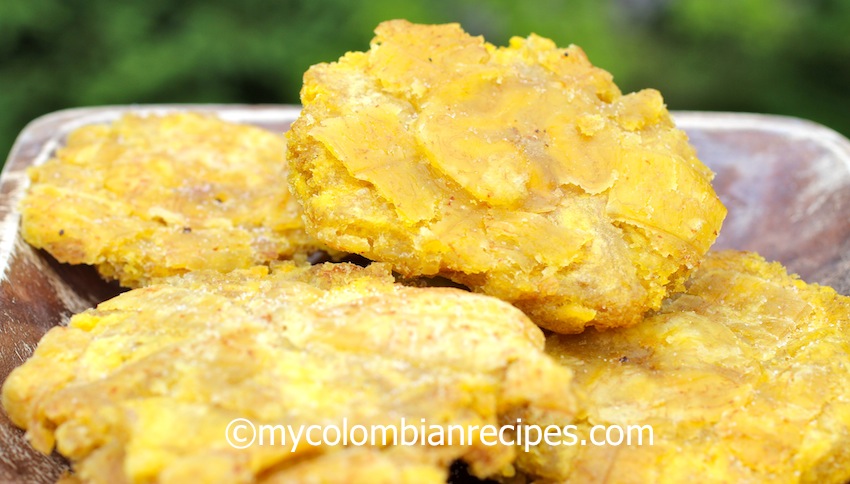 More green plantain recipes to try
Fried Green Plantain Soup (Sopa de Patacones)