Tajadas de Plátano Maduro are one of the most popular side dishes in Colombia and Latin America. This is a very easy Colombian side dish to serve with any main dish.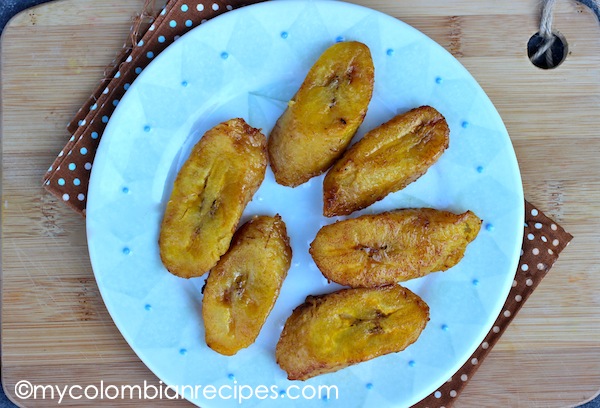 Tajadas de Plátano maduro (ripe plantains fritters) are one of the most popular side dishes in Colombia. If you follow this blog you may have noticed that Colombians eat plantains prepared in every form imaginable and this way is delicious and simple to make.
You'll want to make extra as they tend to disappear off the plate before they make it to the dinner table. The best part about this recipe is that only requires two ingredients and it is easy and quick to make. This dish goes with everything and is absolutely irresistible.
Some of my favorite main dishes to serve with these tajadas de maduro are steak with creole sauce, shredded beef, stuffed meatloaf and creamy rice with chicken and chorizo.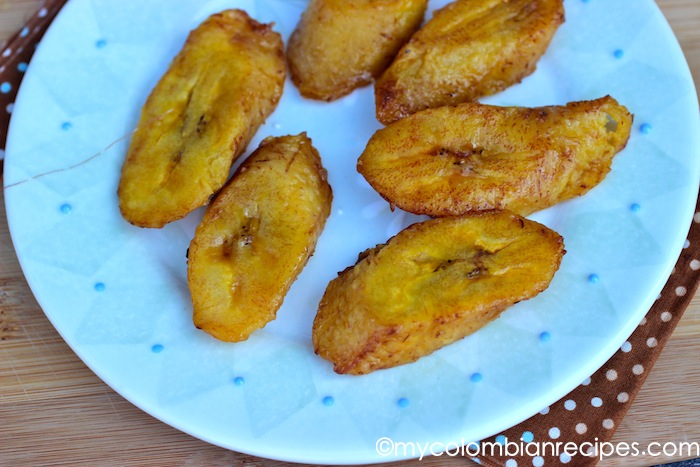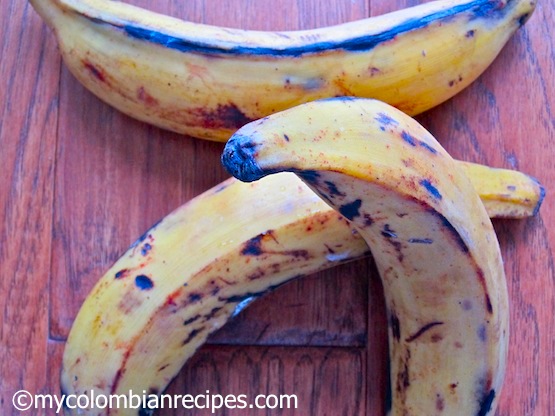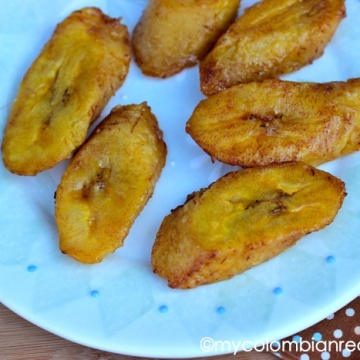 Tajadas de Plátano Recipe (Fried Ripe Plantain)
Instructions
Peel the plantains and cut diagonal into about ½ inch thick slices.

In a large pan, heat the oil over medium-high heat. Add the plantain slices to the pan, keep in a single layer, and cook about 2 minutes on each side.

Remove the plantains with a slotted spoon and transfer to a plate lined with paper towels. Serve warm.
Nutrition
Calories:
270
kcal
Carbohydrates:
29
g
Protein:
1
g
Fat:
18
g
Saturated Fat:
3
g
Polyunsaturated Fat:
10
g
Monounsaturated Fat:
4
g
Trans Fat:
1
g
Sodium:
4
mg
Potassium:
447
mg
Fiber:
2
g
Sugar:
13
g
Vitamin A:
1009
IU
Vitamin C:
16
mg
Calcium:
3
mg
Iron:
1
mg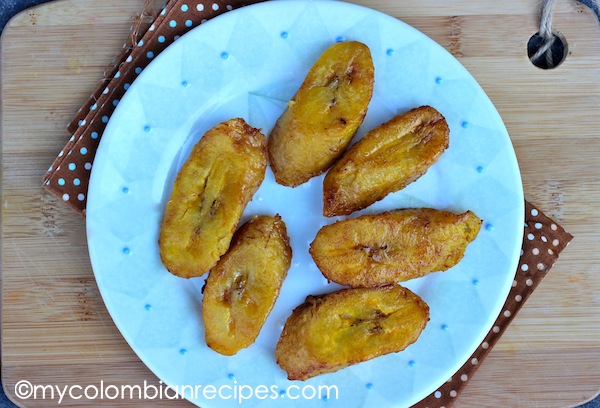 What are Plantains?
Plantain is a tropical and starchy vegetable from the banana family. They have to be cook before eaten. They can be fry, boil, grill and bake, and make savory or sweet dishes with them.
Unripe plantains are green and firm and ripe plantains are yellow with black spots and soft. The darker the skin the sweeter the plantain will be. It takes about 8 to 10 days for a green plantain to be ripe. If you don't find ripe plantains, just buy green ones and place them in a paper bag until ripen.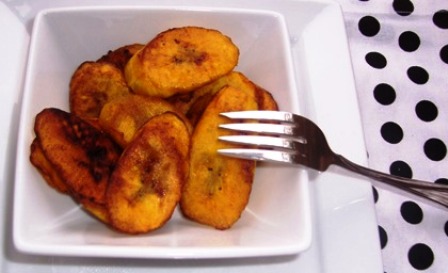 These tajadas de maduro are caramelized on the outside and soft in the inside. The leftover ripe plantain fritters can be stored in an airtight container in the fridge for up to 4 days. You can reheat them in a frying pan, oven, or microwave.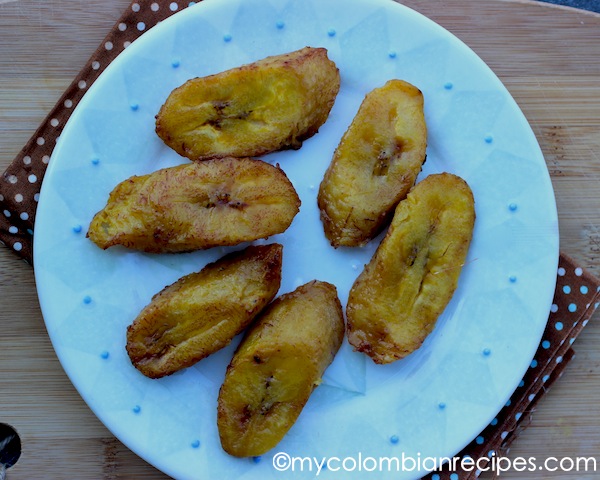 Want more plantain recipes? Try my baked ripe plantains with cheese and guava paste, fried green plantains and ripe plantains with brown sugar syrup.