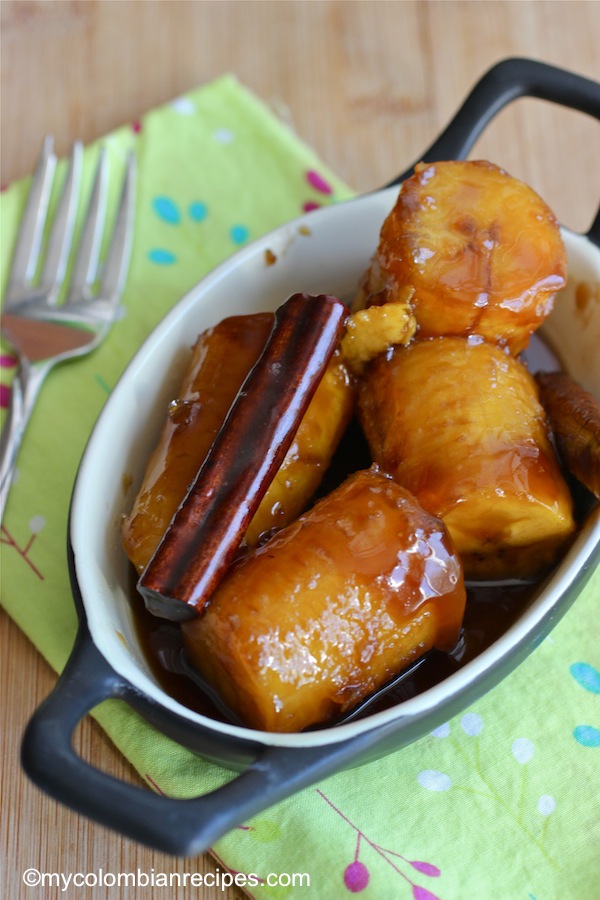 These plantains are simple, quick and easy to make and delicious. In Colombia Plátanos Calados or Plátanos en Tentación are eaten as a side dish or dessert with fresh white cheese.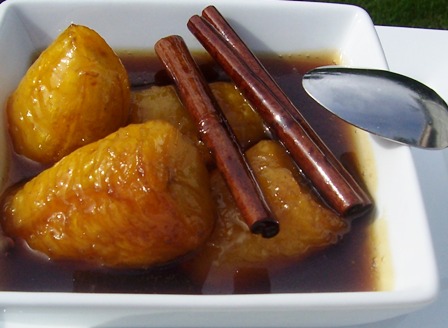 Buen provecho!
Ingredients
(Serves 4)
2 large very ripe plantains, peeled and cut into 4 chunks each one
½ cup light brown sugar or grated panela
1 cup of water
2 cinnamon sticks
½ tablespoon butter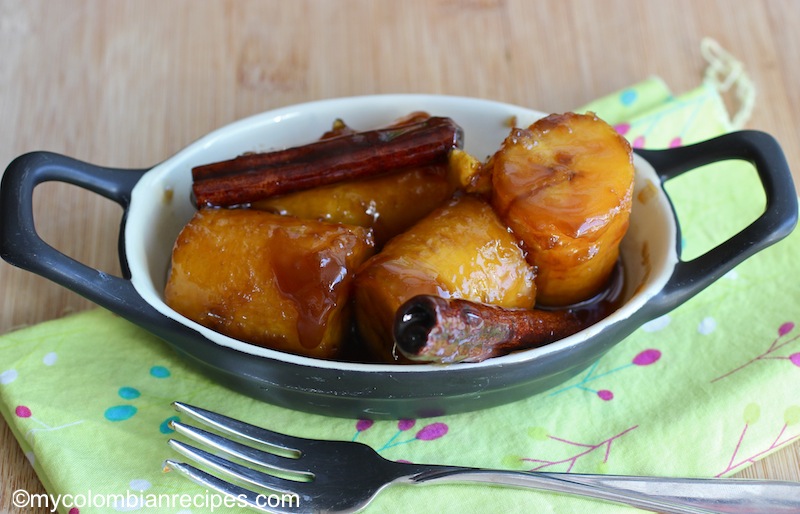 Directions
In a small pot place all the ingredients, cover and cook over medium heat for 15 to 20 minutes.
Transfer to a serving plate and serve with white cheese.
This was printed from MyColombianRecipes.com