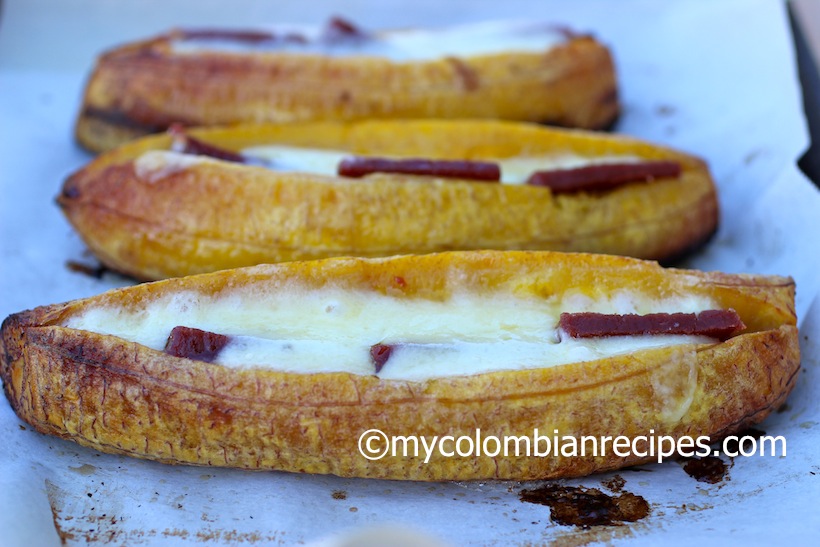 Plantains are eaten all over Colombia and South America. This delicious vegetable is made in different ways. Plátanos Asados con Bocadillo y Queso make a delicious side dish. Omit the guava paste for a classic plátano asado con queso or baked plantain with cheese.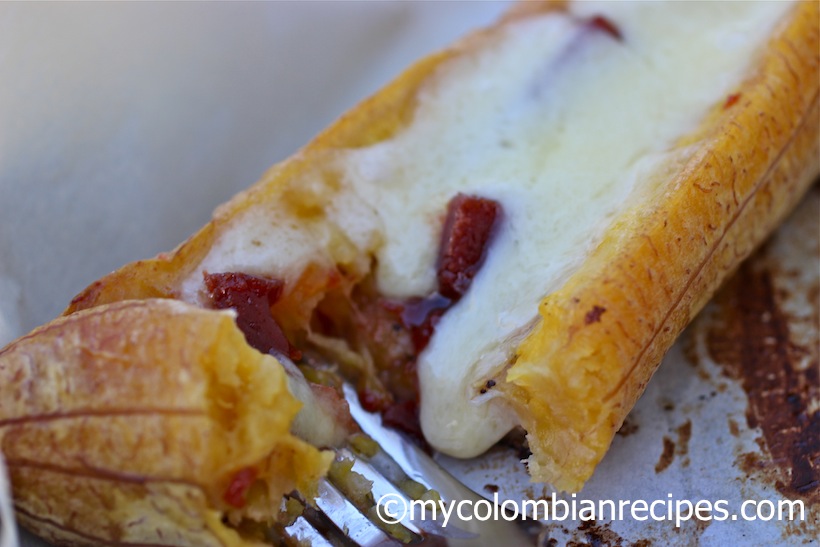 Ingredients
(4 servings)
4 very ripe plantains
1 tablespoon melted butter
4 slices of guava paste ½ inch thick
4 slices of mozzarella cheese ½ inch thick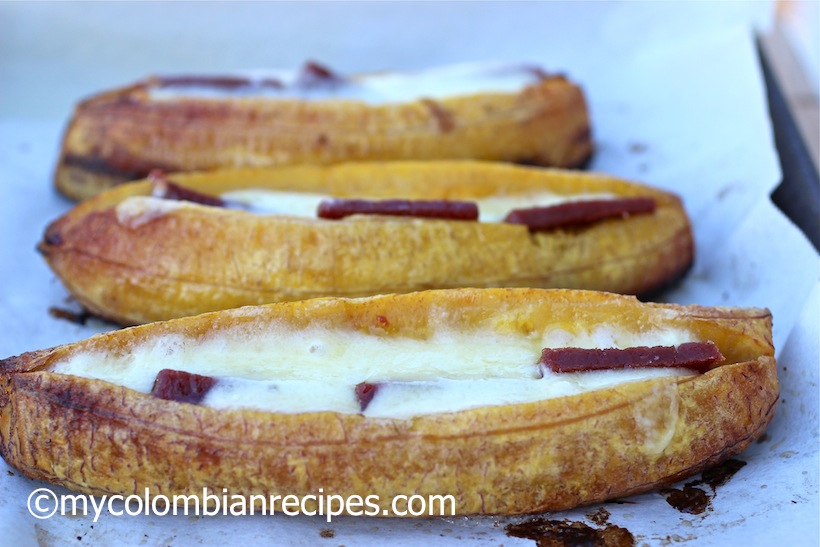 Directions
Preheat the oven to 400°, cut the ends of the plantains and peel.

Place them in a baking dish and brushed with the butter, bake for 30 to 40 minutes.

Remove from the oven and slice the plantains lengthwise but not go all the way trough, stuff them with the guava paste and cheese slices.
Return to the oven and bake 10 more minutes until the cheese melts and serve.
This was printed from MyColombianRecipes.com