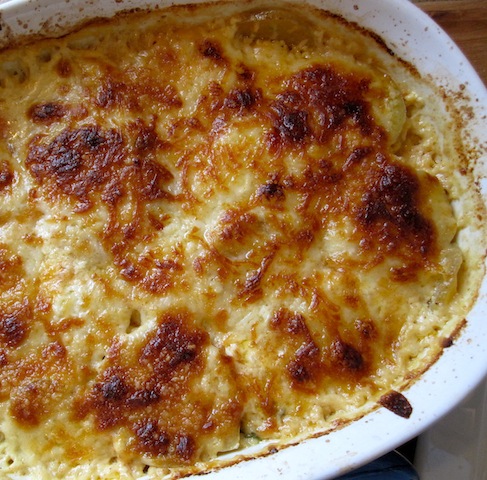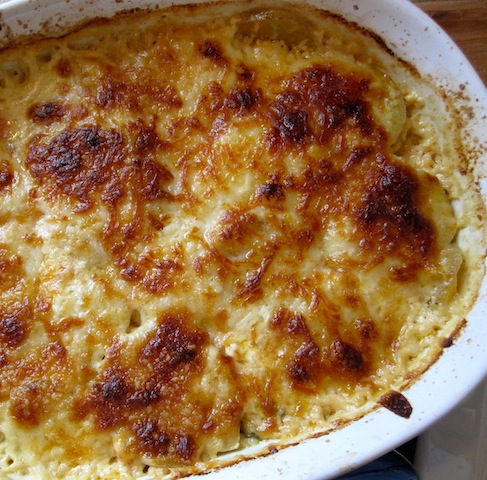 I had some potatoes in the fridge and I didn't know what to do with them, so, while I was doing some laundry, I started to have some ideas on how I would cook them. I was thinking maybe mashed or just roasted, until I thought about this delicious Potato Gratin recipe that I love! This a wonderful side dish and I hope you'll enjoy it as much as I do.
Ingredients
(4 Servings)
8 medium white potatoes, peeled and sliced
3 tablespoons butter
1- 1/4 cups heavy cream
2 garlic cloves, finely chopped
1/2 teaspoon fresh thyme
Salt and pepper
1/4 cup milk
1/2 teaspoon paprika
1 egg, beaten
1/2 cup mozarella cheese
1/2 cup cheddar cheese
1/4 cup grated parmesan cheese, plus more for the topping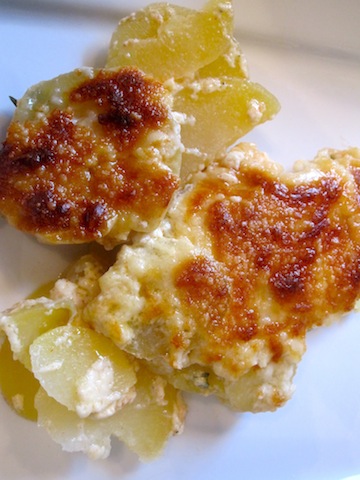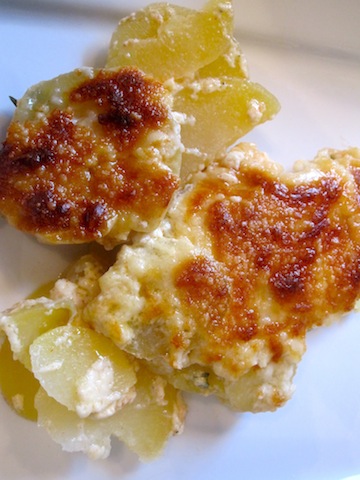 Directions
Preheat the oven to 375F.
Butter a casserole dish & set aside
In a large bowl place the potatoes, heavy cream, garlic, thyme, milk, paprika,egg, cheese,salt and pepper.
Place the mixture in the prepared dish and sprinlke with parmesan cheese.
Cover the dish with aluminium foil. Bake for 1 hour and remove the foil and bake for 25 minutes more or until golden. Serve warm.
This was printed from MyColombianRecipes.com