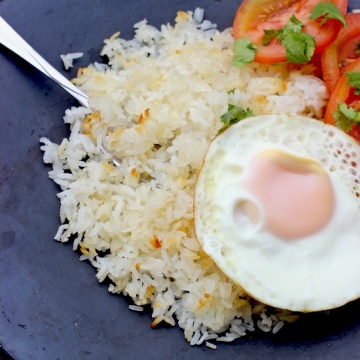 Pegao de Arroz o Pega (Crispy White Rice)
Ingredients
3

tablespoons

vegetable oil

2

cups

long grain white rice

3

cups

of water

Salt to taste
Instructions
Heat the oil in large non stick saucepan. Add the rice and stir it in so that it is well coated by the oil, add the water and bring to a boil.

Let the water reduce, cover and reduce the temperature to low, and cook for about 20 minutes.

Raise the heat to medium and cook stirring constantly for about 10 minutes more. Be sure the rice doesnu2019t burn or overcook. Scrape off the bottom with a spoon a wooden spoon.

If you want pegao cooked on top, put it into the oven at broil for 5 minutes, watching it closely. Served with a fried egg.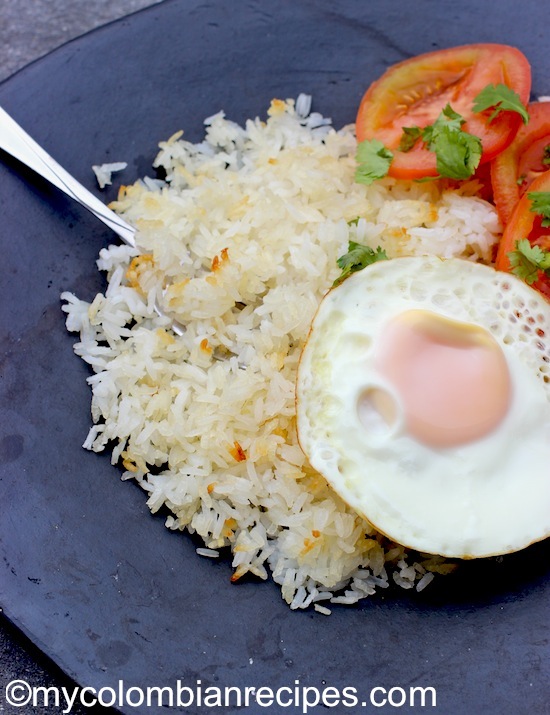 Pegao de Arroz is the crusty rice left over at the bottom of the pot after cooking Colombian-style white rice. This rice dish is crispy and absolutely delicious...really!
Unless you are a Latina, or spend a lot of time with a Latin family, chances are you're not familiar with this home cooked side dish called Pegao. This dish is known by many names... Pega, Cucayo, or Chicharras in Colombia, Pegao in Puerto Rico, Concón in the Dominican Republic, Concolón in Panama and Cocolón in Ecuador.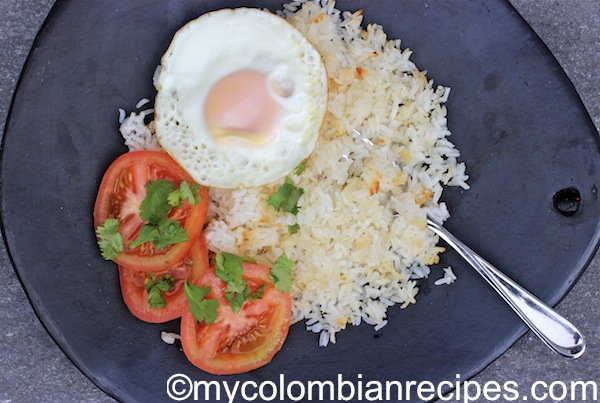 Pegao de Arroz is not something typically served at Colombian restaurants that are not based in Colombia. This to me, is Colombian and Latin home cooking through and through.
Buen provecho!