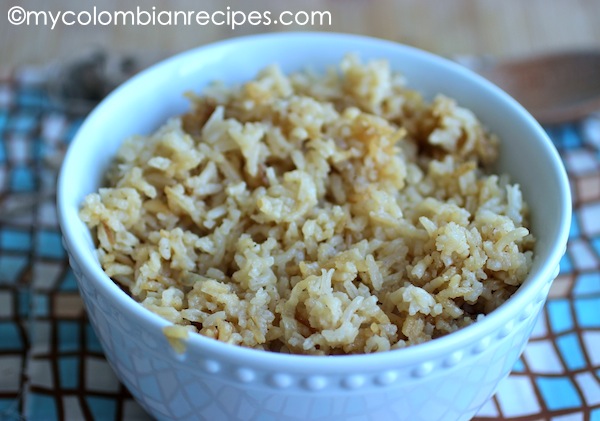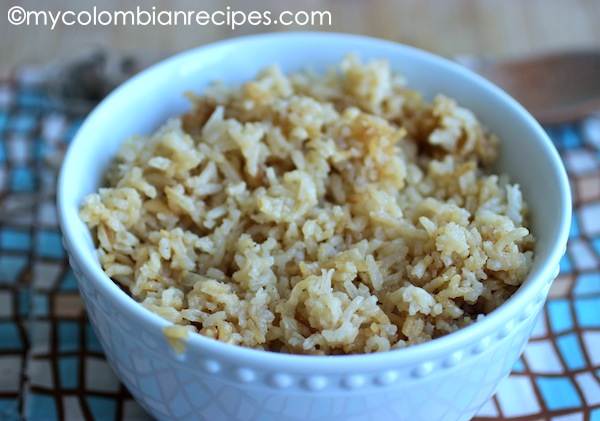 Rice or Arroz is cooked all over Colombia and in many different ways. If you follow this blog you may have noticed the many variations of rice recipes. This  Arroz con Cebolla al Caramelo dish is delicious and the caramelized onions add a little sweetness. It is the perfect accompaniment for grilled meats, fish or poultry.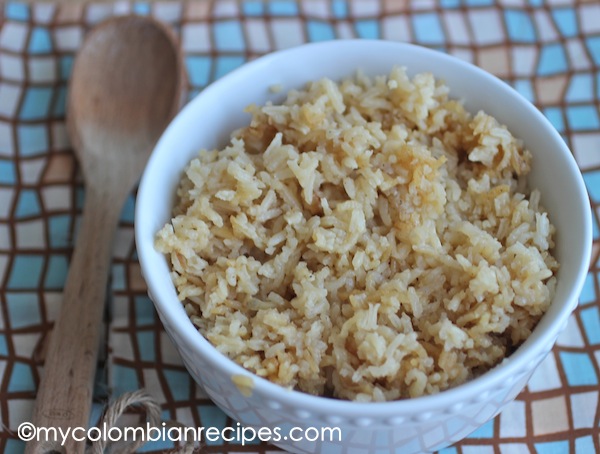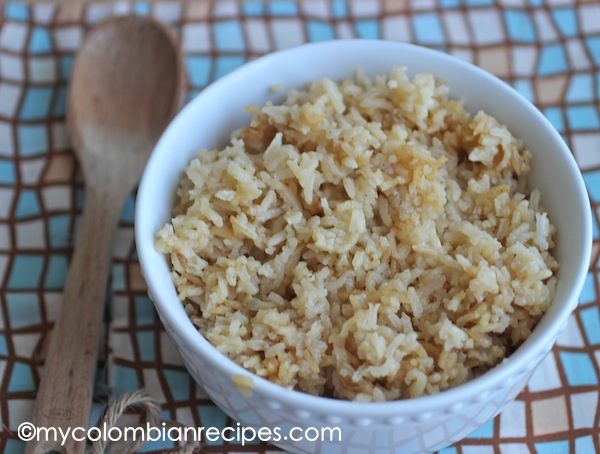 Ingredients
(4 Servings)
2 tablespoons olive oil
1 cup onion, thinly sliced
1 clove of garlic, thinly slice
2 cups long grain white rice
3 cups chicken or vegetable broth
1 teaspoon sugar
1 teaspoon salt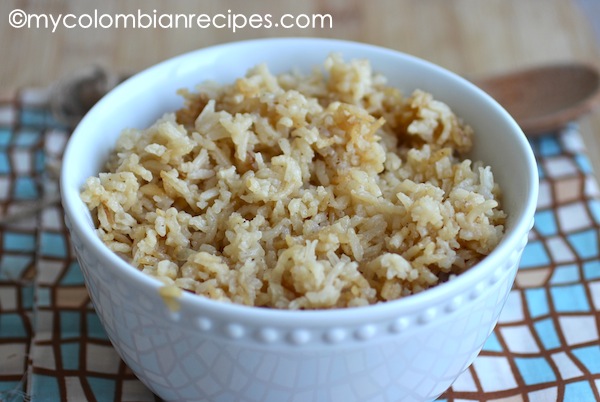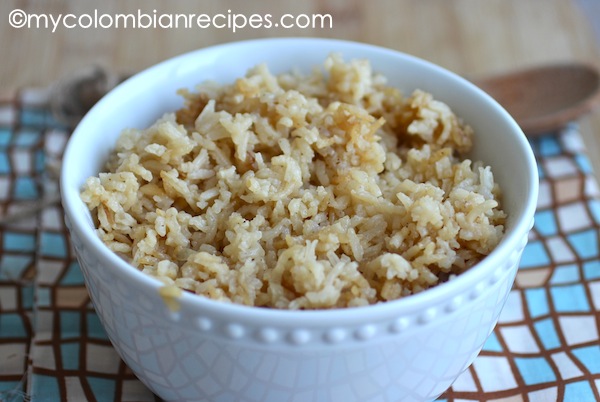 Instructions
1. In a medium pot, heat the olive oil over medium heat. Add the onions, sugar and garlic and cook about 5 minutes or until golden brown.
2. Add the rice, stir with a wooden spoon to coat well, and cook for 1 minute.
3. Add the broth and salt bring to a boil, stir and decrease the heat to low.
4. Cover and cook for about 20 minutes or until the water is absorbed and the rice is tender.
5. Remove from the heat and let rest for 5 minutes.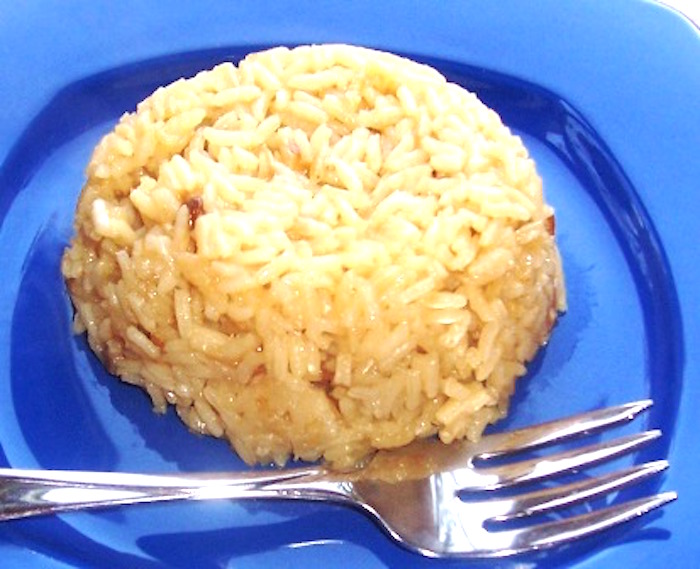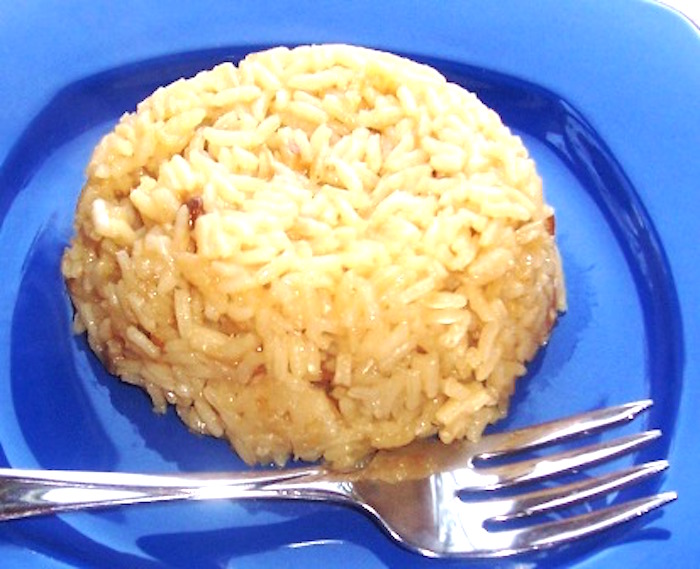 This was printed from MyColombianRecipes.com